On Friday, the hashtag " #whitegirlsdoitbetter" began trending on Twitter. Active since as early as 2013 and initially associated with porn promotion sites, the hashtag recently saw a resurgence in activity -- populated largely with provocative or posed selfies of young white women. The idea: highlighting the physical and thus overall superiority of white women to women of color, particularly black women.
The tag caught the attention of black users online, who have since flooded the tag with thousands of tweets and reappropriated its use in an effort to call out its hypocrisy and racism. (It was the catalyst for the recent exchange between teen star Amandla Stenberg and Kylie Jenner, when a fan used it to comment on a picture of Jenner wearing cornrows, prompting Stenberg to call out the appropriation of black culture by white women.)
Many of the tweets from online commenters have attempted to humorously call out the double beauty standards of white vs. black women ("do what better? burn in the sun?"). At once funny and political in their approach to skewering the hashtag, the tweets point out not only the cultural appropriation some white women engage in, but also the double standards of the beauty politics that white women face vs. women of color.
This dismantling of the hashtag has been a hilarious and informative exercise in shifting a troubling social media trend to a more constructive conversation, but what makes the presence of #WhiteGirlsDoItBetter so unfortunate and disturbing is the fact that it pits women of all races against each other.
According to Vocativ, the hashtag is heavily associated with the creators of the #WhiteGirlWednesday hashtag, Shawn 'Big Neechi' Onyechi and Kareem William, and is often used by black men who are vocal about preferring white women, or "snow bunnies" as they call them, over black women.
A majority of the photos initially posted to #whitegirlsdoitbetter have focused on the physical attributes that apparently make white women more aesthetically pleasing than women of color. A perusal of the hashtag before it was reappropriated brings up selfies of white women twerking or showing off shapely big butts to rival those of black women, receiving hundreds of likes and retweets from men.
The #whitegirlsdoitbetter hashtag is in the same vein as trending topics like #TeamLightSkin and #WhiteGirlWednesday, used to seemingly uplift one group of women while denigrating another. It encourages these women to buy into narrow beauty standards that elevate them against all other women. As they feed into the validation of fetishizing men, they perpetuate stereotypes about beauty and miss out on the kind of solidarity and understanding that comes from celebrating all women. The convergence of internalized racism, sexism, and blatant misogynoir at play is profound.
Of course, the white women who have participated in this hashtag are not fully exempt from blame. As Twitter user Fawrz pointed out, it's unfortunate that the white women are choosing to use the hashtag to "empower themselves when they're already the standard of beauty, instead of defending WoC who aren't."
There's nothing empowering about that.
Also on The Huffington Post: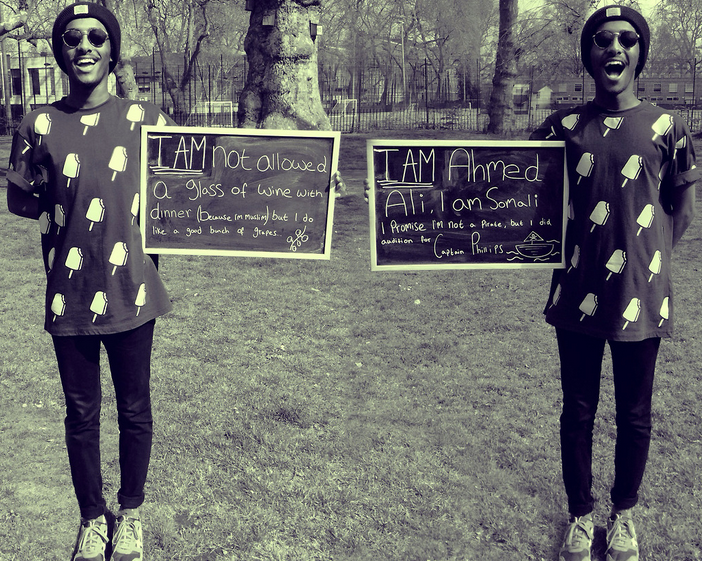 WhoIAm: Celebrating Cultural Differences
Popular in the Community