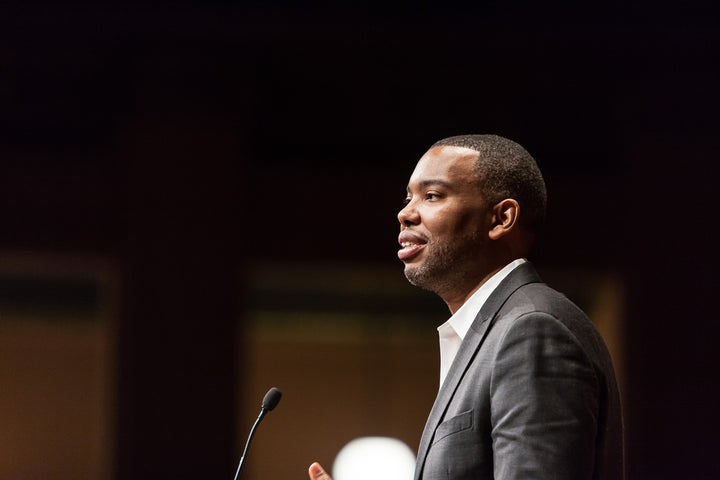 Coates wants to show that white backlash is the only factor behind Trump's success, the single cause. (OK, what he really says is that "the politics of race are, themselves, never attributable 'just to the politics of race.′" But I am sure that is what he means, and so I will treat it as though it was what he said.) Coates takes all white American political behavior as undifferentiated and founded on the idea of race. I object: all factors matter, not just black lives. You see, America isn't a monolith of white supremacy but rather a big, messy nation where individuals make their own choices. And if sometimes those choices happen to bring to power a man who espouses white supremacy, that really does not mean that much, does it? People are complicated. Coates cannot know that; one wonders if Coates knows even a single Trump voter or understands what drove many millions to vote for a man who — truth be told — they didn't much like. How could he? He is black! And I really wish he showed more sympathy for these poor white voters who had to hold their noses when they voted for Trump; it must have been so hard for them. (Not me ― I supported neither unfit major party candidate, which is my privilege and clearly means I cannot be blamed if either of them wins.)
No, what really got Trump elected was the fact that Hillary Clinton was the most disliked major politician in America. She is a liar, which really sets her apart from Trump, who is basically honest. (At least about racism.) And so, you see, the poor white people were practically forced to vote for the man who boasted about grabbing women by their genitals. Because, while none of Trump's flaws make her likable, honest, or competent, her flaws clearly make him electable. Hillary never gave people a direct reason to vote for her. Trump, by contrast, did give them such a reason. Just please let us not call that reason racism. Trump won not because of racism but because of his single-minded ambition and his willingness to say or do anything to win. It just so happened that what he had to say and do was to describe Mexicans as rapists and Muslims as enemies.
Or was that actually Coates's point?
Quotes in this article from fellow whitesplainers:
Support HuffPost
The Stakes Have Never Been Higher
Related
Popular in the Community