Dr. Anthony Fauci is rewriting history. He is doing so to disguise his shameful role in delaying promotion of an AIDS treatment that would have prevented tens of thousands of deaths in the first years of the epidemic.
In my book, Body Counts, A Memoir of Politics, Sex, AIDS, and Survival, I recount how slow the federal government was in publicizing the use of Bactrim and other sulfa drugs to prevent PCP (the pneumonia that was then the leading killer of people with AIDS) in addition to its long-time and well-known use to treat PCP.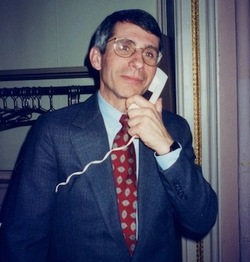 I point to Dr. Fauci in particular, because he was, and remains today, the head of the National Institutes of Allergy and Infectious Diseases and the head of the federal government's AIDS research program. In 1987, pioneering AIDS activist Michael Callen begged Fauci for help in promoting the use of Bactrim as PCP prophylaxis and issuing interim guidelines urging physicians to prophylax those patients deemed at high risk for PCP.
"So what actually happened is that Michael came to me and said you know there is this preliminary activity and some small trials that Bactrim works," Fauci said. "Would you come out and make a guideline to say it should be used by everybody. And I said 'Michael I can't do that but what I can do is help design and make sure that the grantees that we fund do a clinical trial in Bactrim to prove or not that it was safe and effective,'" he said. "But I didn't blow him off and say I don't want to issue guidelines. The fact is that's neither within my purview nor within the responsibility or authority I have to issue guidelines."
Whether Fauci personally had this authority or not isn't the point. His excuse would be laughable if it wasn't so tragic; he was constantly traveling and speaking to the media and opining about everything related to AIDS research and treatment. In Arthur Kahn's book, Winter Wars, Larry Kramer pointed out that to get an appointment with Fauci, one didn't call his secretary but his press officers, "who book [his] talks and interviews... like movie stars." He could easily have advocated awareness of the preventive treatment, as the de facto federal AIDS Czar, his influence was and is enormous.
Had Fauci listened to people with AIDS and the clinicians treating them, and responded accordingly, he would have saved thousands of lives. In the two years between 1987, when Callen met with Fauci and 1989, when the guidelines were ultimately issued, nearly 17,000 people with AIDS suffocated from PCP. Most of these people might have lived had Fauci responded appropriately.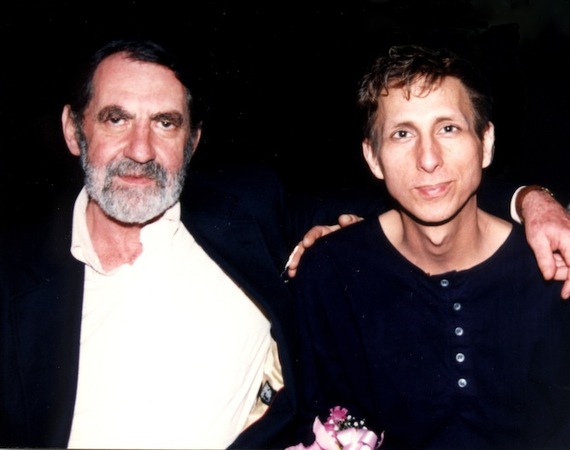 When Callen and others, including Dr. Barry Gingell, a medical advisor to Gay Men's Health Crisis, met with Fauci to plead for his support, they didn't just say there was "this preliminary activity and some small trials," as Fauci claims. They explained that many frontline AIDS physicians, following the lead of Dr. Joseph Sonnabend, were already using Bactrim effectively to prevent the recurrence of PCP. The science was clear. A decade before, clinical trials by Dr. Walter Hughes had proven its efficacy in preventing PCP in other immune-compromised populations, like children with leukemia.
Hughes suggested that Bactrim prophylaxis should be used whenever the recurrence rate of PCP was over 15 percent. Sonnabend and community clinicians had demonstrated that the recurrence rate of PCP in AIDS was over 60 percent in the year following the first episode. If ever there was a group in urgent need of a recommendation for Bactrim prophylaxis, it was people with AIDS.
Fauci refused to acknowledge the evidence and, according to one account, even encouraged people with AIDS to stop taking treatments, like Bactrim, that weren't specifically approved for use in people with AIDS. Longtime treatment activist Richard Jefferys wrote in 2001 that Fauci "went as far as telling activists attending a 1987 meeting that there was no data to suggest PCP prophylaxis was beneficial and that it may, in fact be dangerous." Fauci's close colleague, Dr. Samuel Broder, who was head of the National Cancer Institute, even suggested -- in the absence of any evidence at all -- that the newly introduced antiretroviral, AZT, would make prophylaxis against PCP redundant!
In his comment to the Blade, Fauci fails to mention how skeptical he was of Bactrim as a preventive treatment, that he questioned the existing science, was unswayed by how frontline clinicians were treating people with AIDS and had suggested stopping a treatment that was already saving lives.
Sonnabend wrote in 2006, "Why, in the case of AIDS, was Bactrim, a known preventative measure against PCP, introduced so many years after a need for it had been recognized? To this must be added the question of why this neglect, the consequences of which can be measured in the tens of thousands of lives lost, has received almost no attention."
If we don't tell the truth about the history of the AIDS epidemic, it will be subject to more whitewashing, more distortions and more rewriting to suit the legacies of the officials in charge.
These are the same officials who seem incapable of ever acknowledging or taking responsibility for mistakes they made -- mistakes that cost our community thousands of lives.
Photo Credits: Photo of Fauci by Karen Ocamb. Photo of Sonnabend and Callen by Patrick Kelly.
Popular in the Community