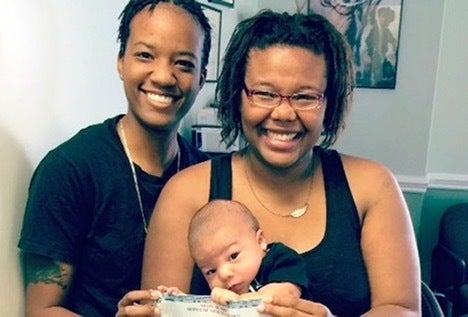 The dominant narrative of marriage equality is overcrowded with stories about white men, which has obscured the pioneering roles played by people of color. Everyone knows about Jim Obergefell, one of the plaintiffs in Obergefell v. Hodges, where the United States Supreme Court said that the Constitution requires marriage equality. After the Supreme Court's decision, Obergefell got a call from the White House, tremendous celebrity, and a publisher for his memoirs.
Yet almost no media attention was directed to two of the other Ohio plaintiffs, Brittani Henry and Britini Rogers. A simple Google search yields thousands of articles on Obergefell, hundreds on most of the other plaintiff couples, and only a few that even mention Henry and Rogers, two mothers with an infant son. They have a dramatic story of trying to persuade Ohio to recognize their family and are a charismatic couple and mediagenic family. But these plaintiffs, black lesbians, did not garner the significant spotlight lavished on Obergefell.
Their relative obscurity is not unusual. Indeed, it is the norm. Books and articles have whitewashed the struggle for marriage equality.
The erasure of racial diversity is deeply ironic in light of the fact that the landmark precedent for marriage equality is Loving v. Virginia, where the Supreme Court ruled that the state's law against different-race marriages denied the interracial couple equal treatment and access to the fundamental right to marry.
Our project, From Outlaws to Inlaws, is a comprehensive history of the marriage equality debate and will try to present a more pluralistic account. For example, like most of the existing marriage equality histories, we shall celebrate the appealing story of Jack Baker and Mike McConnell, the winsome Minnesota couple whose 1971 lawsuit made them the first gay marriage celebrities. But unlike other histories, we shall discuss the lawsuit filed right after theirs, by Donna Burkett and Manonia Evans, a black lesbian couple in Milwaukee, Wisconsin. Theirs was a tragic story, and these were unusually brave pioneers, yet writers have rendered them invisible.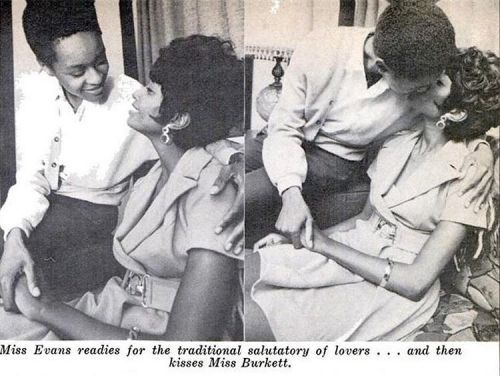 How many viewers know that the breakthrough Hawaii marriage lawsuit was brought by a rainbow coalition of couples of different ethnic and racial backgrounds: Genora Dancel (Filipina) and Ninia Baehr (European); Joe Melillo (Italian) and Pat Lagon (Filipino); and Tammy Rodrigues (Latina) and Antoinette Pregil (Asian). The Honolulu newspapers covered all the couples, with interesting details, but the mainland books have focused mostly on the white lawyers.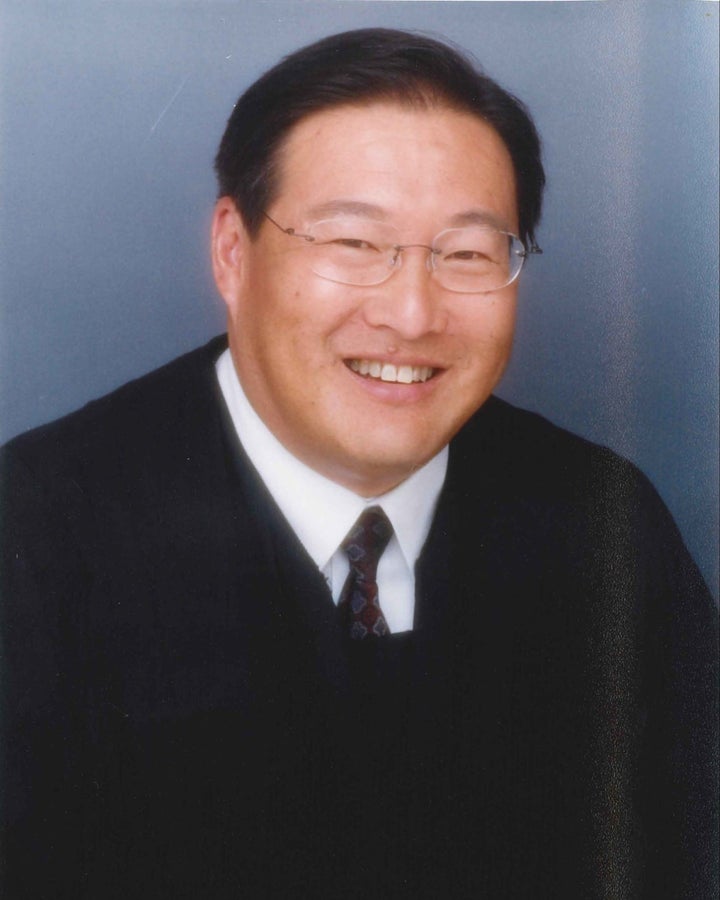 Few accounts have explored the fact that the first judicial opinion in a marriage equality trial—and it was a masterpiece—was delivered in December 1996 by Judge Kevin Chang, a Chinese American. Baehr v. Lewin, the famous Hawaiian Supreme Court decision remanding the case to Judge Chang, was delivered by a majority consisting of Justice Steven Levinson, Chief Justice Ronald Moon (Korean American), and by Justice Paula Nakayama (Japanese American).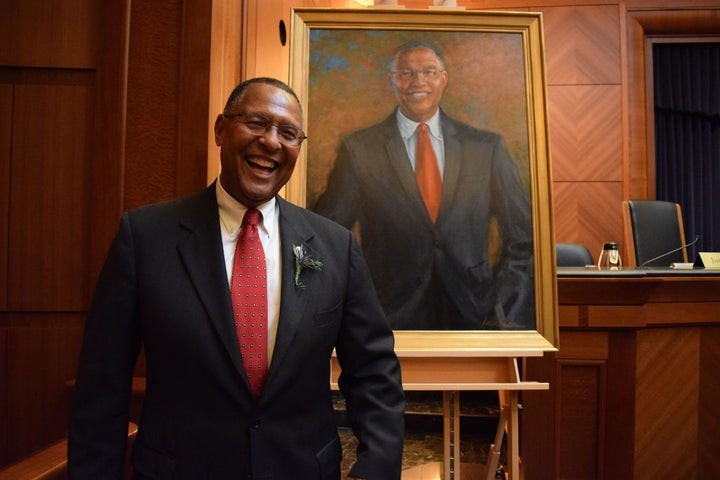 Minority-race judges have played key roles in marriage equality litigation after Hawaii. Because of his religious background, African-American Justice Roderick Ireland of the Massachusetts Supreme Court was considered the swing key vote in Goodridge, the 2003 breakthrough marriage equality case. Justice Ireland spent years gently defending the decision to skeptics all around the state.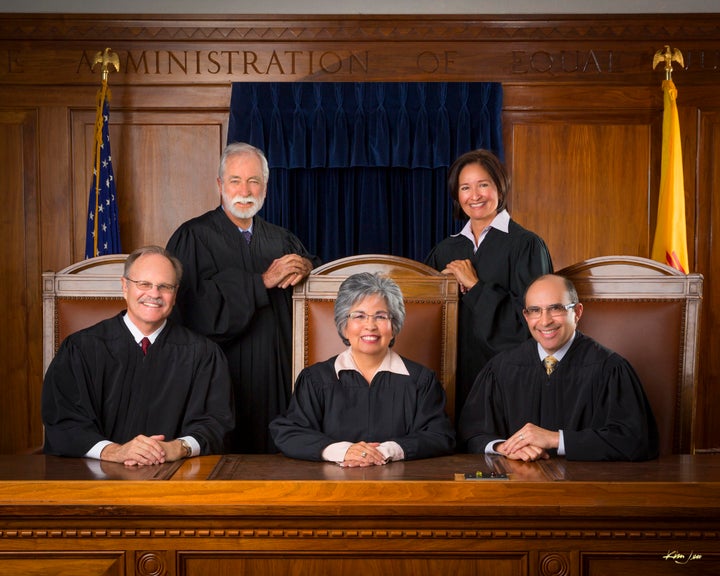 Ten years later, Justice Edward Chavez delivered the New Mexico Supreme Court's unanimous decision requiring marriage equality in Griego v. Oliver. Other judges who stood up for marriage equality were Supreme Court Justice Sonia Sotomayor (Latina) in Obergefell, Justice Carlos Moreno (Latino) of the California Supreme Court in In re Marriage Cases, Chief Judge Robert Bell (African-American) of the Maryland Court of Appeals in Conaway v. Deane, and Judge Carmen Ciparack (Latina) of the New York Court of Appeals in Hernandez v. Robles.
Even when people of color receive some recognition for their contributions to marriage equality, white authors tend to marginalize them. As our account will develop, few Americans played as significant a role as President Barack Obama, who entered the White House with an inclusive vision and a sophisticated strategy for helping pave the way for marriage equality. And he was not alone. His top associates on this issue—Advisor Valerie Jarrett, Attorney General Eric Holder, Assistant Attorney General Tony West—were also African American, and key allies included Assistant Attorney General Tom Perez (Latino) and Department of State Legal Counsel Harold Koh (Korean American).
Notwithstanding the brilliance of the Obama Administration's approach, many accounts written by white gay authors claim that LGBT activists bullied the White House into supporting marriage equality and fed the President his lines. Based on our conversations with insiders of all races, the President was thinking ahead of the outsiders most of the time. The Solicitor General told us that the President crafted his lines in the Obergefell argument. (The President was sometimes pushed into a faster timetable—most notably by his Vice President.)
Current accounts give President Obama credit for providing the margin of victory in the bellwether 2012 Maryland referendum on marriage equality. Here, we believe the President has to share credit with African-American religious leaders, Reverends Delmore Coates Jr. (Prince Georges County) and Donte Hickman (Baltimore), who rallied moderates and people of faith to open their minds to marriage equality.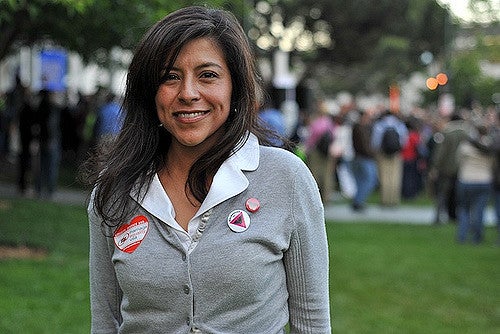 Legislators of color were critically important to the history of marriage equality. The most eloquent voice against the Defense of Marriage Act was that of Representative John Lewis, and his words are the only ones that resonate twenty years later. In Massachusetts, a key reason the Legislature beat back a preemptive proposed constitutional amendment in 2002 (before Goodridge was decided) were the voices of openly gay representatives like Jarrett Barrios (Latino) and Governor Jane Swift's openly gay deputy chief of staff, Patrick Guerriero. In California, the decisive vote for both a comprehensive domestic partnership (2003) and a gay marriage bill (2005) came from Assemblyman Simon Salinas, a Latino profile in courage. Christine Chavez, a granddaughter of labor leader Caesar Chavez, was arguably the most effective lobbyist and grass-roots organizer for marriage equality. In New York, Alphonso David, then Deputy Secretary of Civil Rights and now Counsel to Governor Andrew M. Cuomo, proved decisive in passing marriage equality in the legislature in 2011.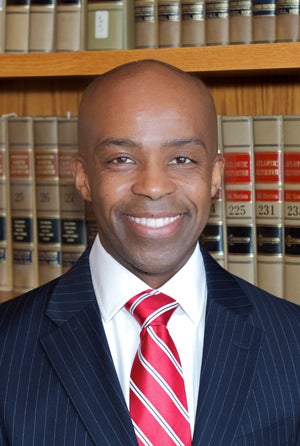 Contrary to existing accounts, marriage equality was not the result of a small cluster of white gay men and a few white lesbians who led the LGBT rights social movement to victory. Instead, marriage equality was delivered by a pluralistic collage of men and women of all races and orientations, working together in neighborhoods and churches, in state legislatures, in lawsuits, in public initiative campaigns, and in state and federal executive offices.
Popular in the Community