Found via the LA Times comes this cautionary tale of campaigning in the age of Twitter.
What was meant to be an announcement from the Whitman campaign heralding the candidate's endorsement by the San Diego Deputy Sheriff's Association inadvertently became an endorsement of a much different nature due to a URL error. Whitman spokeswoman Sarah Pompei tweeted: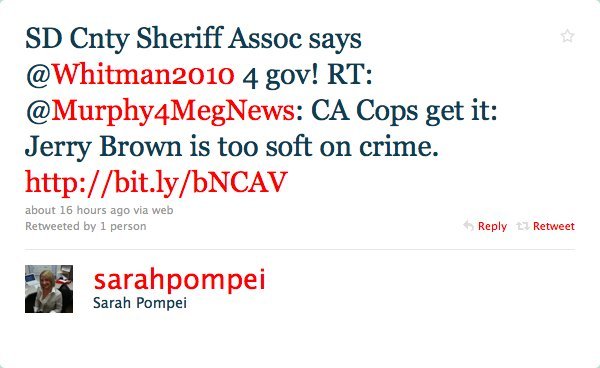 But, in a twist of fate that might just launch the career of an unwitting bass virtuoso, a single "r" left off the link sent the user to the following youtube video.
As of now, there is no word as to whether the musician in question has endorsed a candidate in the Governor's race.
Related
Popular in the Community