Whitney Houston's mother, Cissy Houston, says that she and niece Dionne Warwick have "difficulty believing" that the late superstar was molested by a cousin ― a claim put forth in the new documentary "Whitney."
The film created a stir at its Cannes Film Festival premiere in May for the revelation. Whitney Houston's longtime assistant Mary Jones said the "How Will I Know" singer confided to her that she had been sexually abused by Warwick's sister, Dee Dee Warwick, as a child. Whitney Houston's half-brother, Gary Garland, also said that he was a victim of the now-deceased Dee Dee Warwick.
Speaking for herself and Dionne Warwick, Cissy Houston said in a statement to People, posted Wednesday: "We cannot, however, overstate the shock and horror we feel and the difficulty we have believing that my niece Dee Dee Warwick molested two of my three children."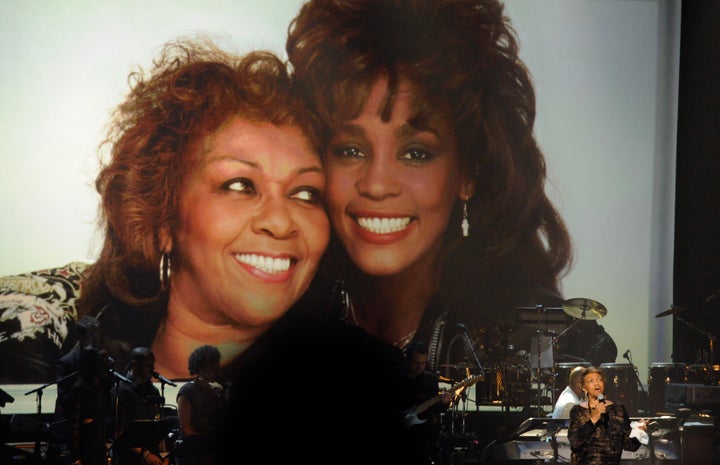 Whitney Houston died in 2012 at age 48 from what was ruled an accidental drowning in a bathtub. Dee Dee Warwick, a two-time Grammy nominee and backup singer for Aretha Franklin and others, died in 2008 at age 63.
"Dee Dee may have had her personal challenges but the idea that she would have molested my children is overwhelming and for us unfathomable," the statement added. "We cannot reconcile the Public's need to know about Whitney's life as justification for invasion of her privacy or the charge against Dee Dee, a charge which neither Whitney nor Dee Dee is here to deny, refute or affirm."
Cissy Houston also criticized Jones for choosing "to betray" the star's trust by "publicizing rumors and hearsay" and the documentary's filmmakers for withholding the molestation allegations in the film until a few days before its Cannes debut.
"While the filmmakers certainly had the legal right to make this film, I wonder at the moral right," Cissy Houston wrote.
Calling all HuffPost superfans!
Sign up for membership to become a founding member and help shape HuffPost's next chapter
BEFORE YOU GO
PHOTO GALLERY
Whitney Houston Through The Years