"Ever since I was a skinny, little, black gay boy singing in church, dreaming of one day performing myself, I was infatuated with Whitney Houston," Kirkwood, who can currently be seen in Broadway's "Kinky Boots," told The Huffington Post. "To me, she represented tremendous talent, grace, beauty, poise, class and definitely success. Since I was always a high belter as a kid, it also made her voice the one to emulate."
On Aug. 31, Kirkwood will take his enduring love of Houston to an entirely new level in "Classic Whitney: Alive!" The show, which plays Joe's Pub at the Public Theater in New York less than a year after its premiere, begins with a simple premise: Houston, who died in 2012 at age 48, is reincarnated in the body of Kirkwood to deliver a retrospective, one-night-only concert of her greatest hits in the present day. The evening is billed as "the ultimate Whitney tribute from the ultimate Whitney fan," and based on the above clip of Kirkwood's pitch-perfect take on "I Will Always Love You" in full Houston drag, it's hard to disagree with that assessment.
Aside from music, "Classic Whitney: Alive!" features a script by Kirkwood that's compiled from real-life Houston interviews and concert banter. It also features a trio of co-stars who play Houston's mother, Cissy, brother Gary and ex-husband Bobby Brown at different points in the show. Still, the performer insists that his show is intended as an homage to Houston and, as such, he does not play the diva for camp effect.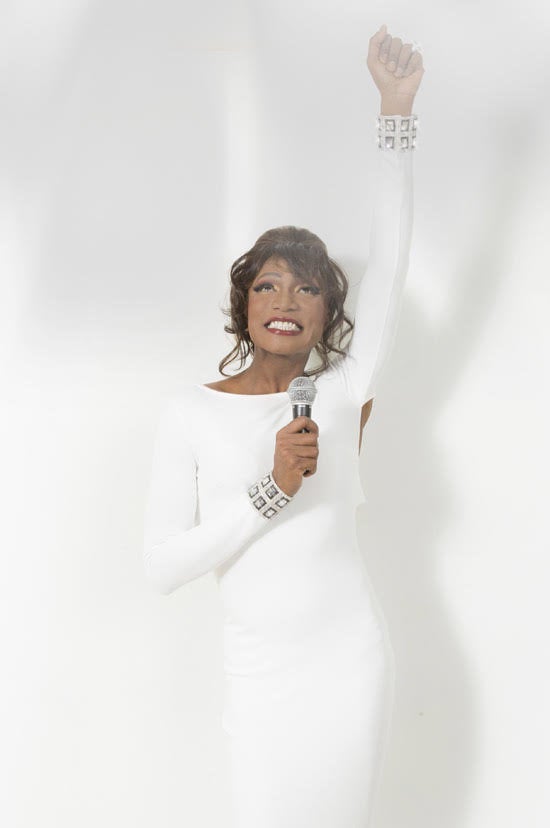 "Being a trained actor, I wanted to really try to capture the essence of her stage persona and approach the show from an acting standpoint. My goal was to treat it as any other character I've played, and really play her for truth, specificity and not camp," he said. "I obviously have an unending respect for her talent and legacy, and I wanted the show to reflect that." Still, he added, "It's a fun show because Whitney was fun onstage."
Kirkwood acknowledged that performing as Houston on the rare night he has off from his stint in "Kinky Boots" can be a challenge, but ultimately, a fulfilling one. "As an artist, I feel that you'll honestly make time for things you are passionate about, no matter what it takes," he said. "And I'm definitely passionate about Whitney."
As to what he'd say to the late icon if he had the chance to meet her, Kirkwood said, "Most importantly, I'd want to tell her thank you! Thank you for sharing your crazy ridiculous God-given talent with the world for so many years. It couldn't have been easy … and thank you for inspiring me and giving me someone to look up to and love."
Kevin Smith Kirkwood performs in "Classic Whitney: Alive!" at Joe's Pub at the Public Theater in New York on Aug. 31. For more information, head here.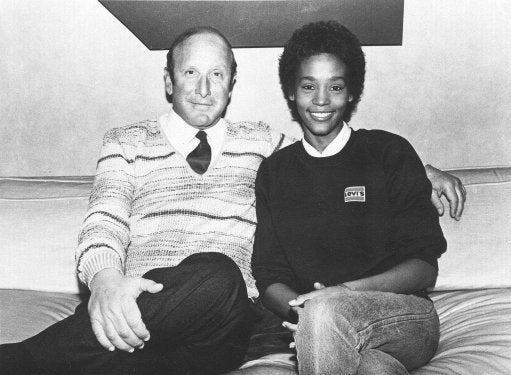 Whitney Houston Through The Years
Popular in the Community