Williams described how the news of Houston's death stirred up a lot of raw feelings stemming from her own struggles with drugs. "Whitney and I, same age, and both plagued with the demon of substance abuse," Williams said, fighting through tears. "It's been almost 15 years since I smoked last from a crack pipe," she continued. "It's been almost 15 years since I waited on Jerome Avenue on the Bronx for my drugs."
In a 2009 episode of her show, Williams explained that she identified so closely with Houston because they both struggled with substance abuse. At the time, Williams criticized Houston for not taking "ownership" of her drug problem in an interview with Oprah Winfrey. "No matter what she said in that interview, she didn't own her habit," Williams said. "She's still blaming Bobby or the world."
Reflecting on their past squabbles, Williams said she always hoped she and Houston would reconnect later in their lives. "I just thought we would meet and we would hug and we'd be sober and older," she lamented.
The normally-gossipy Williams took the news so hard that she pledged to not discuss the case in the coming weeks. "I've never done this before on this show, but I'm telling you now that I don't have anything more to say regarding this particular case," she said. The camera then panned to Williams' studio audience, who were all holding up 'Whitney fans' to commemorate the legendary singer.
TV Replay scours the vast television landscape to find the most interesting, amusing, and, on a good day, amazing moments, and delivers them right to your browser.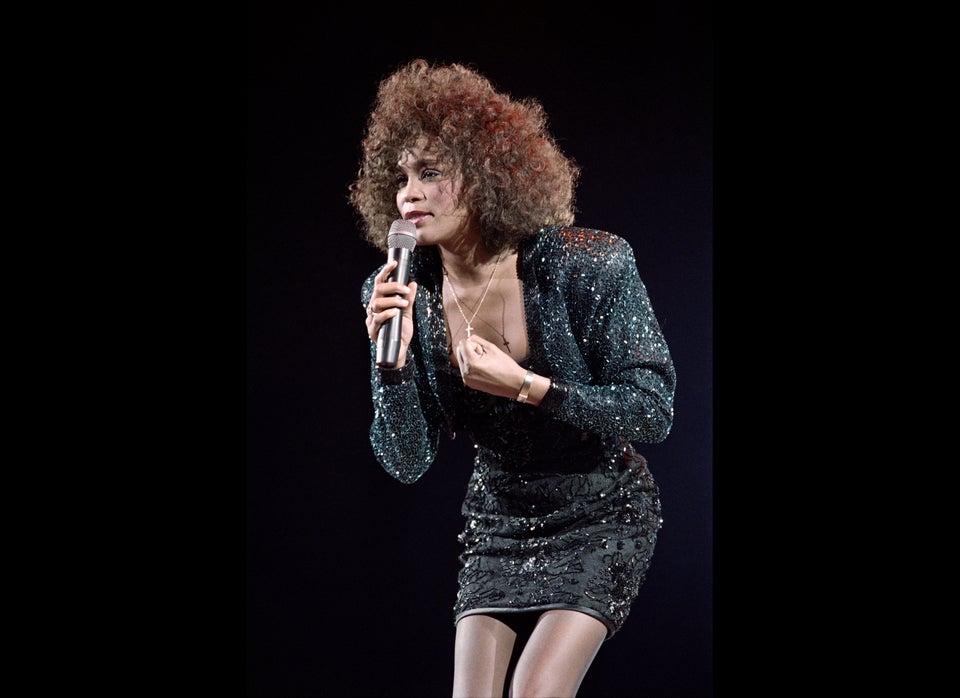 Whitney Houston TV Tributes