After years on reality TV, Whitney Port has found a new outlet through which she can share her life: commenting on the highs and lows of motherhood.
She and her husband, producer Tim Rosenman, post videos on YouTube about their lives as parents. Port, in particular, offers an honest look at motherhood in a series called "I Love My Baby, But..." Considering her candid commentary ― "It feels like someone's, like, slicing my nipples with glass," she says about breastfeeding in a video posted in August ― it's no surprise that "relatable" is a word that frequently crops up in the comments section.
The fashion designer and former star of "The Hills" participated in a panel on Wednesday that was hosted by baby product brand Water Wipes and featured the parenting site Motherly.
"When [Water Wipes] reached out wanting to partner, I was so excited because I could actually speak organically about it," she told HuffPost while wearing a necklace that spelled out the name of her baby, Sonny, who is almost 6 months old.
"Organically" sums up a lot of the way Port shares her views on parenting.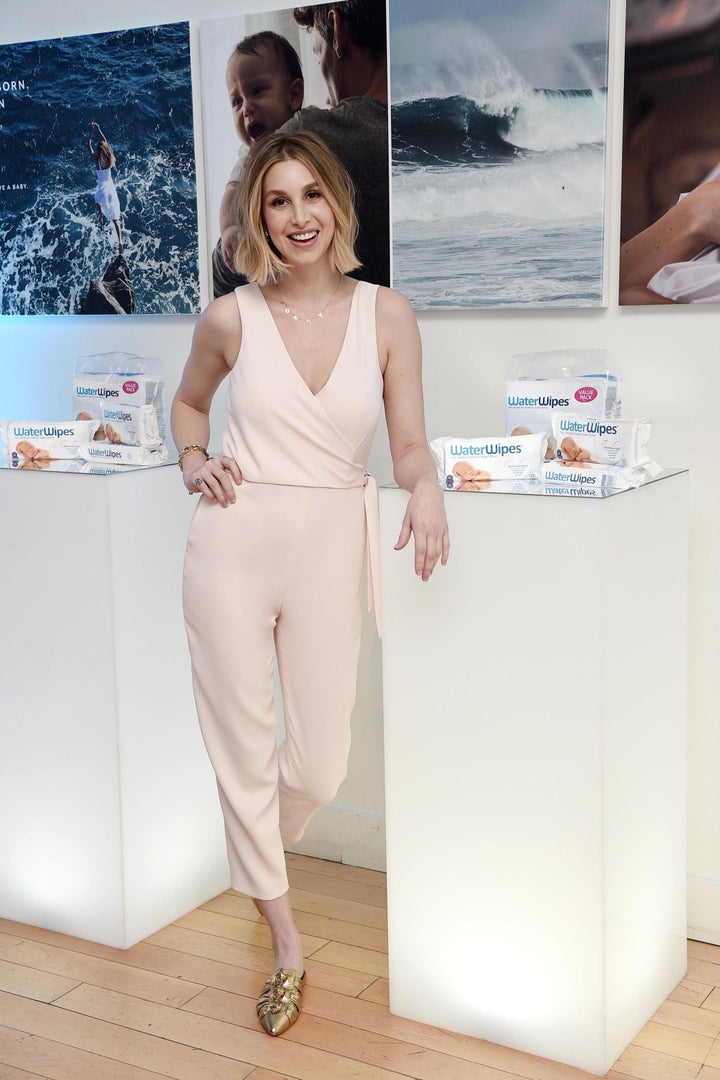 Port sat down with HuffPost at the event to chat more about motherhood, her departure from reality TV and her current favorite children's books.
What are your go-to parenting hacks?
Since you can't keep a blanket in the bed, I dress Sonny in a long-sleeved onesie underneath his pajamas. I know that sounds really simple, but I don't think it's something that maybe a lot of parents do.
Another thing I use is coconut oil on the baby's skin. I do a little rubdown after every bath and give him a little baby massage. And coconut oil is something that doesn't cost a lot of money; you can get it in the grocery store.
Why did you decide to be so open about motherhood in your videos and social media posts?
Honestly, I owe it all to my husband. After I was on reality TV, after that whole phase of my life was over, I really didn't want to do anything reality TV-related ever again. My husband is a producer and he works in development, and when I was in my first trimester I was really sick, really unhappy, and not that thrilled about my situation. And he said, "Whitney, I know this may not be something you want to do, but we have the camera. Why don't we start filming what you're going through? Because I feel like if you're going through this, you're not the first person. There has to be so many other people going through this."
So he started filming me, and you can see in the first episode I'm in bed with crusty yogurt around my mouth, totally disheveled. And we put it out there and the response was crazy.
What's it like working with your husband on this parenting content?
It's hard. In terms of our romantic relationship and as partners in life, it's amazing. How we are different complements each other. When it comes to working, it's a little bit challenging. We obviously did not get into a marriage to then also work with each other, but because he knows how to operate a camera and edit as a producer, it was very natural that he fell into the role for this.
He wants to get things done right away. He's not a procrastinator. He has a very strong work ethic. I'm a procrastinator. I can get really lazy. It's not something a lot of people would think, but I constantly put things off. I wait until the last minute to do everything and because of that, we clash sometimes.
It seems like overall you make a good team when working together.
We do, we get over that. It's not that big of a deal, but yes, it works. Also for him to be on the other side of the camera, it gets the most raw, real version of me. If there was just a producer talking to me on the other end, you wouldn't get the same answers. It's nice that I can really feel comfortable being brutally honest because it's only him in the room.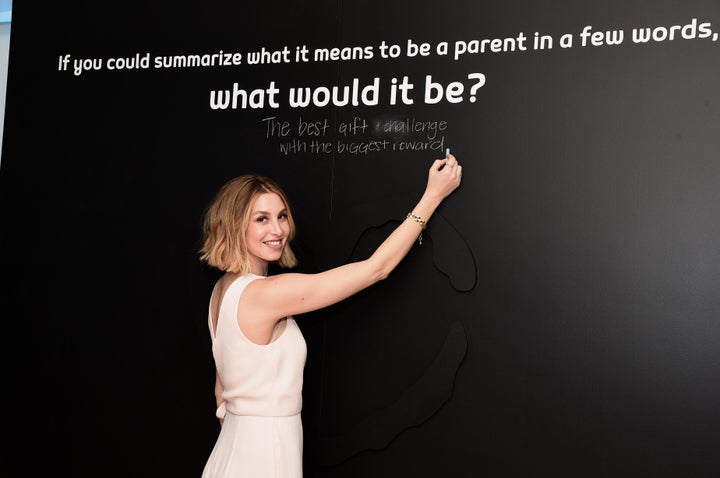 If you had to sum up motherhood in one word, what would it be?
I don't want to be cheesy, and it's so hard to do it in one word. It's obviously challenging, but very fulfilling at the same time. It's intense. In every way, it's extreme.
What's your go-to children's book at the moment?
I just got this book when I was in Florida called My Grandma Lives in Florida, and it is the cutest book. It has such great illustrations, and it's a really good poem. And then I just got this other book called I Am Peace, which is all about being mindful. It's a really important message, I think, to teach children.
What's been the most surprising thing about motherhood?
Probably the breastfeeding. Before I had the baby, everyone was like, "Are you going to breastfeed?" And I was like, "Yeah, if the milk comes in." I had no idea how challenging it was going to be. I seriously thought the milk comes in, you put the baby on the boob, and it just sucks and you feed the baby. I thought it was as simple as that. I didn't realize pumping was a situation, I didn't realize the pain you would go through, I didn't realize the time commitment, I had no idea it was going to be as challenging as it was.
What topics can your fans expect to see in your upcoming videos?
We definitely want to grow with Sonny, and I feel like there's always going to be a plethora of content because there's always a new stage. I feel like there's going to be so much in terms of Sonny's growth, but I do want to expand the channel into doing other things. This past weekend we did a "day in the life" video, and I think people want to see just what a typical day looks like.
This interview has been edited and condensed for clarity.