The winner of "America's Next Top Model" season 10, plus-size model Whitney Thompson, has stripped down for Love Your Body Day and spoken out about the recent video showcasing a "Top Model" contestant's tiny waist. Thompson explained in a press release, "Tyra supports women of all sizes as long as they are healthy. I do not fault her for her reaction to seeing such a tiny waist. She had a similar reaction to seeing [contestant] Toccara [Jones]' enormous breasts. Tyra remains a leading figure in the fight for body equality in the fashion industry."
As the celebrity host of the Hollywood Chapter of the National Organizations for Women's 5th annual Love Your Body Day on October 23, 2010, Whitney Thompson has taken it all off and posed alongside the event's creator Chenese Lewis. Thompson also serves as an ambassador for the National Eating Disorder Association (NEDA) and Lewis acts as an ambassador for the Binge Eating Disorder Association (BEDA).
Check out images from their photo shoot.
Chenese (L) & Whitney (R):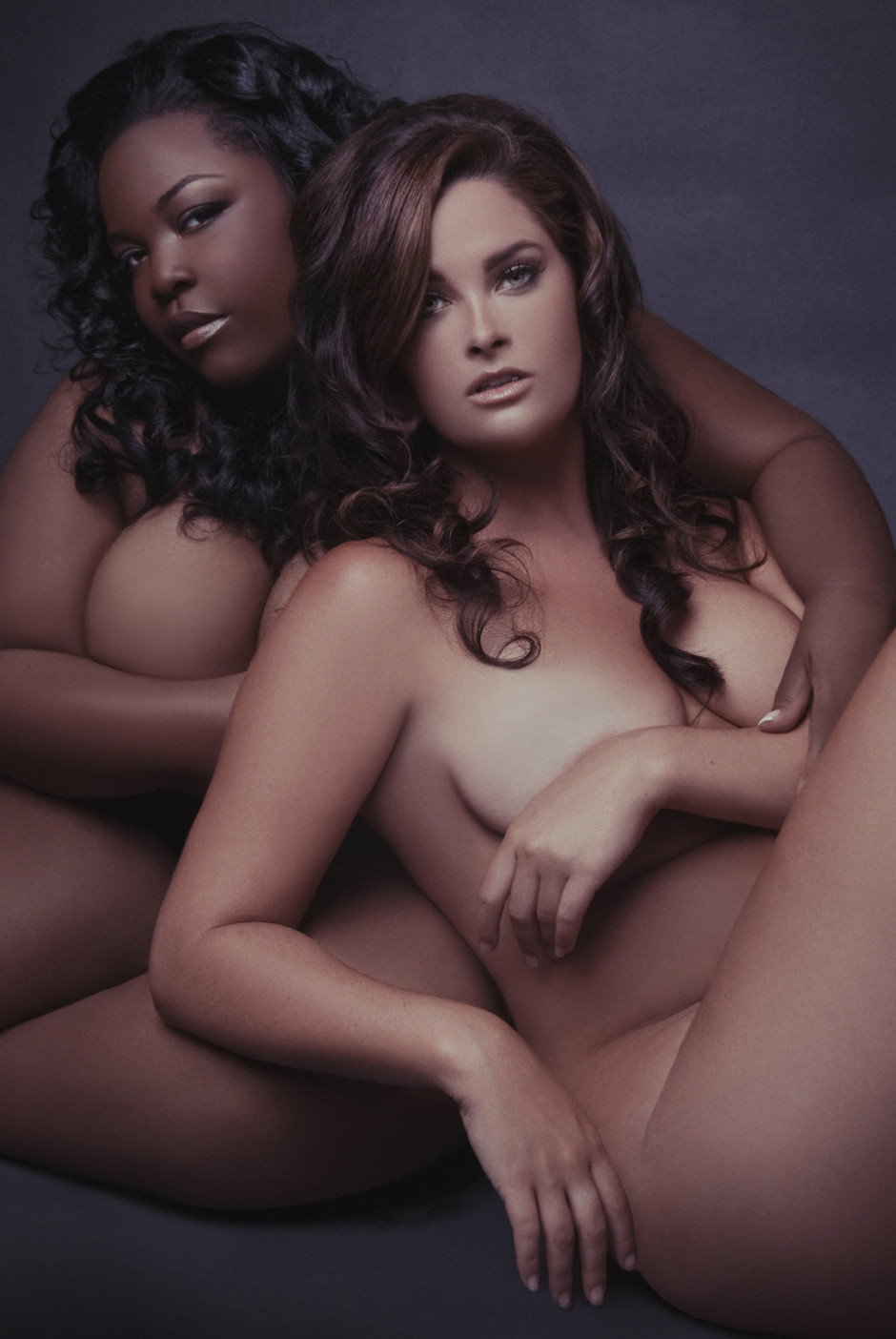 Whitney (L) & Chenese (R):