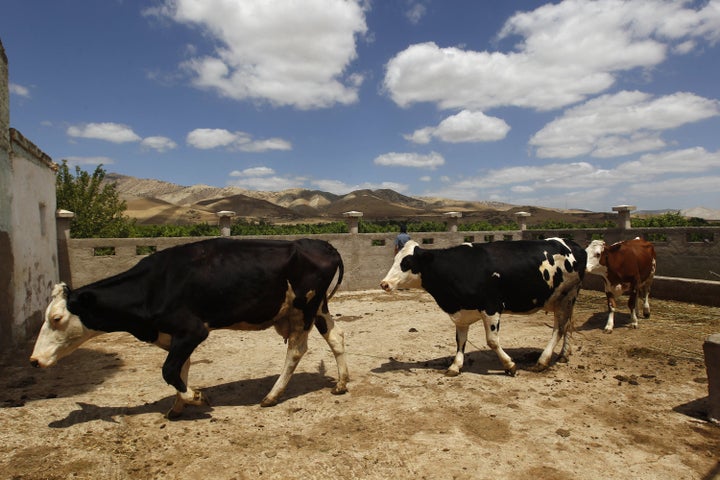 Farmers should severely limit their use of antibiotics in animals, the World Health Organization warned on Tuesday, in order to stop the growing threat of antibiotic resistance to the human population.
Antibiotics are routinely used today to protect the health of the herd and promote animal growth. New guidelines issued by WHO call for an end to those practices in order to maintain the effectiveness of the current supply of antibiotics and to quell the rise of superbugs, which are resistant to almost all forms of medication.
Limiting the antibiotics given to food-producing animals ― such as chickens, cows and pigs ― can reduce antibiotic-resistant bacteria in those animals by up to 39 percent, according to a report published in The Lancet on Monday.
If antibiotic resistance is not brought under control, by 2050 the lives of 10 million people a year and $100 trillion cumulatively are at risk due to drug-resistant infections, The British Review on Antimicrobial Resistance warned in 2016.
"A lack of effective antibiotics is as serious a security threat as a sudden and deadly disease outbreak."
World leaders have repeatedly warned that the continued misuse of antibiotics could thrust medical science back into the Dark Ages. If common antibiotics continue to lose their efficacy, operations like hip replacements could become unfeasible because of the infection risk.
"A lack of effective antibiotics is as serious a security threat as a sudden and deadly disease outbreak," said Dr. Tedros Adhanom Ghebreyesus, the director-general of WHO, in a press release on Tuesday. "Strong, sustained action across all sectors is vital if we are to turn back the tide of antimicrobial resistance and keep the world safe."
Protecting the efficacy of current antibiotics is essential as there are "very few promising options in the research pipeline" to replace them, WHO said.
The new recommendations include a "complete" restriction on antibiotic use for animal growth and disease prevention without diagnosis. Such overuse remains common in the U.S. and around the world, although it is under pressure from the growing consumer preference for antibiotic-free meat. The European Union banned the routine use of antibiotics for "growth promotion" among animals in 2006.
"The volume of antibiotics used in animals is continuing to increase worldwide, driven by a growing demand for foods of animal origin, often produced through intensive animal husbandry," Dr. Kazuaki Miyagishima, director of WHO's Department of Food Safety and Zoonoses, said in the press release.
While WHO cannot enforce the guidelines it laid out, global leaders meeting at the United Nations last September signed on to a political declaration to fight the growing spread of antibiotic resistance. The high-level U.N. gathering was only the fourth such meeting dedicated to a health issue, following others focused on HIV, noncommunicable diseases and the Ebola virus.