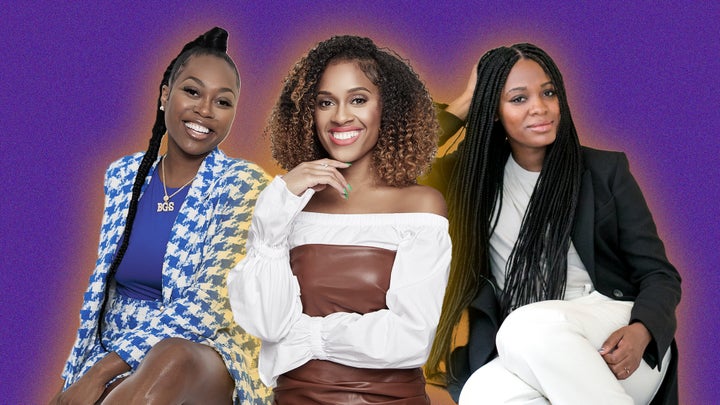 In a major win for diversity, there's been an increased awareness of Black beauty founders and their brands in recent years. This is thanks in part to growing opportunities to mass-produce their products, market their brands and sell them on sites like Amazon or in stores like Target. As a result, more and more consumers now have access to these products — and they're not all Black.
This raises a conundrum when products sell out, making them less accessible to everyone — including the Black consumers many of the products were made for.
Many Black consumers want the products created for their needs to be exclusive to their community — but is that always the founder's vision? What do Black beauty founders want?
"A lot of Black businesses, including mine, launch to fill not only industry voids but also address culturally unique needs that existing companies have either neglected by choice or sheer ignorance," said Brianna Arps, a former beauty editor and the founder of Moodeaux fragrance. "The whole 'I couldn't find X, so I created it' storyline is arguably the most inspirational albeit common thread in every Black founder's journey."
When a Black beauty brand begins to grow in demand, the founder needs to scale, which may change the way the brand is marketed and who now has access to purchase it. We spoke with owners of Black beauty brands to find out how they feel about who uses their products, and how the whole process works.
Black consumers can find themselves frustrated.
"We can't have anything!" was a common sentiment expressed online by many Black women wanting to hold on to this product being created just for them. The product sold out, which may or may not have been due to white women discovering the product. It could have been a limited supply due to Mielle Organics' acquisition by Procter & Gamble, which was announced a few weeks later. Many Black women wanted the brand to be the community's best-kept secret. Unfortunately, that's not always a Black founder's vision.
Arps believes it's something that needs to be talked about more. "We're disproportionately tasked with remaining authentic yet widely accessible without being labeled a sellout. It's such a tricky dynamic because I myself never want to offend my day ones," she said. "I also don't want to compromise growth nor the opportunity to scale into becoming a major market player."
The complicated relationship between Black beauty founders and consumers isn't new. For years, Black Americans were made to feel inferior, including our looks. "The world doesn't consider textured hair care as beauty or even beautiful. There are laws in the U.S. banning people from wearing their natural hair," said Adwoa Beauty founder Julian Addo.
Images of style and beauty were limited in representation, and services that could treat and care for our skin and hair needs were not readily available at a store. The women in our families created the grooming products we needed from their kitchen sinks. That's why historical Black founders like Annie Malone and Madame C.J. Walker became heroes and important historical figures because they and others like them started the Black beauty consumer experience.
The late Fred Luster Sr. is one of those leaders in Black hair care. In 1957, the former barber founded Luster Products, which has maintained its status as a Black-owned and family-run business. Luster's Pink hair moisturizer lotion is nostalgic for many Black women, and the products have been a staple in Black households. The company now has about 200 employees and makes products for men and women. Fred's granddaughter, Resa Luster-Mac, is the senior brand manager for Luster Products and shares that the company manufactures products and does research and development, quality control, and test launches in-house.
"A lot of these newer brands rely on third-party corporations that don't look like us to help bring those products to life," she explained. "And we've never had investors to help us sustain or grow."
Luster Products' growth without investors is impressive, but most of today's beauty founders have difficulty adding investors or even changing product formulas to scale. That can create challenges in the relationship with Black consumers as they discover that founders have other plans, goals and ideas for their businesses.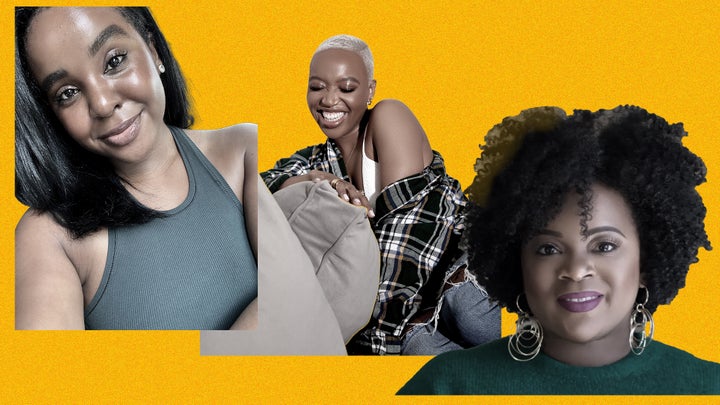 Being made by a Black-founded brand doesn't mean only Black people can use it.
Not all Black beauty founders want to limit their products to consumption from Black consumers. Even if initially that was their goal, some of them embrace their products being used by and working for everyone.
Luster-Mac is a part of the next generation of leaders who will keep the family business intact. She, her siblings and her cousins provide a voice and vision for what that looks like. Some of the future opportunities relate to product offerings. "We started with connecting to the African American community, but one thing that I don't think people realized is that we, too, are a multicultural evolving family," she said. Her family is now made up of Black, Asian and Hispanic members with different textured hair. Despite a person's ethnicity, textured hair needs products that hydrate and strengthen; that's Luster Products' focus.
"Our product speaks to hair," Luster-Mac said. "We're here to create and address your hair needs. We're testing our products on textured hair, and if the product works for you and you're of another ethnicity, we're happy that it works for you."
Addo's goals for Adwoa Beauty are similar, with a diverse customer base of women and men. "Our brand has a global focus. Adwoa Beauty is formulated for all people with kinky, coily, curly or wavy hair, but we even have people with straight hair who enjoy our formulations," she said.
Other Black founders create products because what's on the market isn't working for them and other melanated people. "When Black Girl Sunscreen was created back in 2016, there were no sunscreens in the market that catered to people who looked like me, who wanted to feel confident in their skin while basking in the sun, that didn't leave a white cast on one's skin," said Shontay Lundy, founder of Black Girl Sunscreen.
Black Girl Sunscreen's core demographic has been women of deeper complexions, but since the product launch, the brand has been embraced by women, men and children. "We are honored and absolutely love it when other people discover Black Girl Sunscreen. To me, it means that, despite the name, the product works, people feel confident in using the product, and the conversation around sun safety is growing," she said.
Representation is what matters most for Black beauty founders.
There are several Black-founded brands within the fragrance and wellness space that don't need to target Black consumers, but still were created by diverse owners.
Devin McGhee, CEO of Deon Libra, an adaptogenic beauty and wellness brand, is unapologetic about targeting Black consumers, even when investors ask. "It's not that the products we make only work for Black people. It works for anybody with a body, but I'm building this for Black people," she said. "I always say wellness is very skinny, feminine and white, and I'm one of the three, which is feminine. If we are ever thought about, it's always an afterthought. I said what I would build would be for Black people first."
No matter who a Black beauty founder's target consumer is, there is still so much to be excited about when it comes to a brand being created and/or led by a Black person. Their existence is opening doors and changing the playing field.
The success of founders like Melissa Butler, whose company The Lip Bar just became the largest Black-owned makeup brand in Target, helps bring more Black-owned beauty products to the shelves of stores.
Desiree Verdejo, an Afro-Latina founder of Hyper Skin who struggled with acne and dark spots, started the company to address skin care concerns unique to deeper skin tones, but it works for all skin tones and types. "I aimed to create a brand that reflects the multiculturalism of the world around me, which means that you will see a model from the Dominican Republic, content from our favorite Asian influencer, and the faces of the various Black men and women that support our community daily," she said.
At the heart of it, Black beauty founders want people who look like them to feel included, seen and heard with their products, even if the products can work for everyone.
Before You Go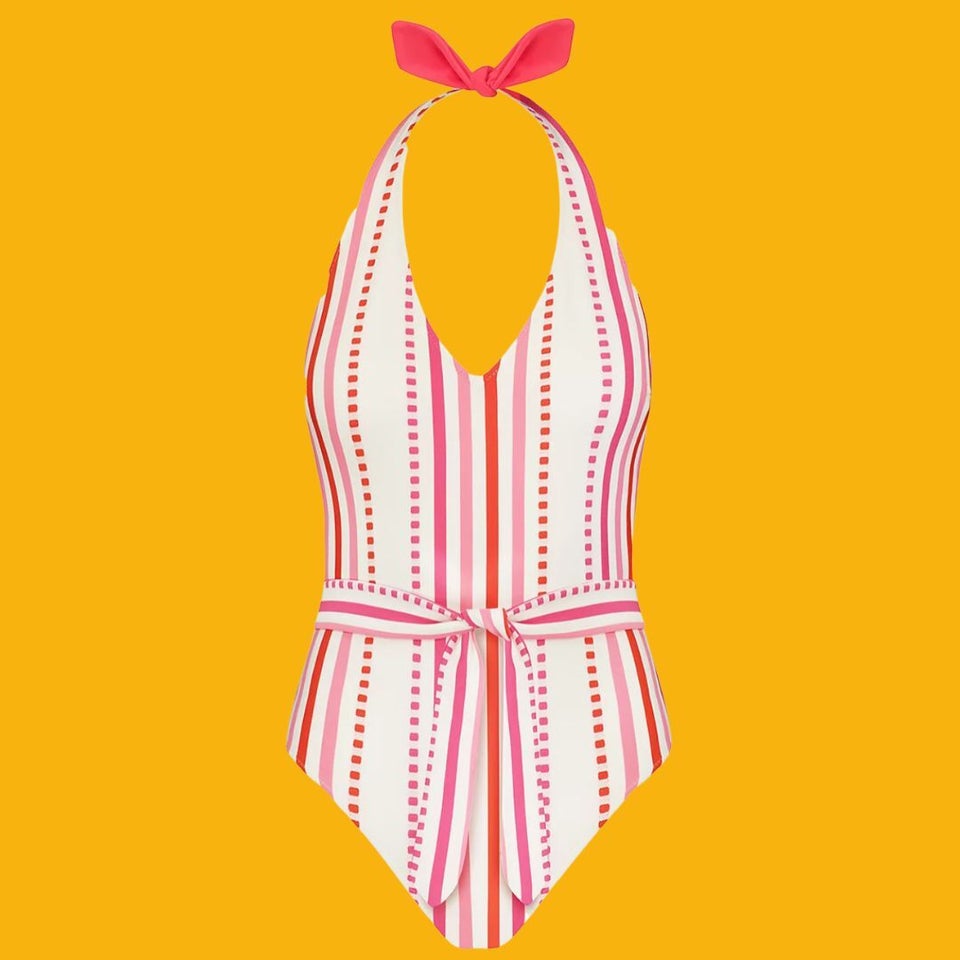 Black-Owned Brands That You Can Shop At Madewell