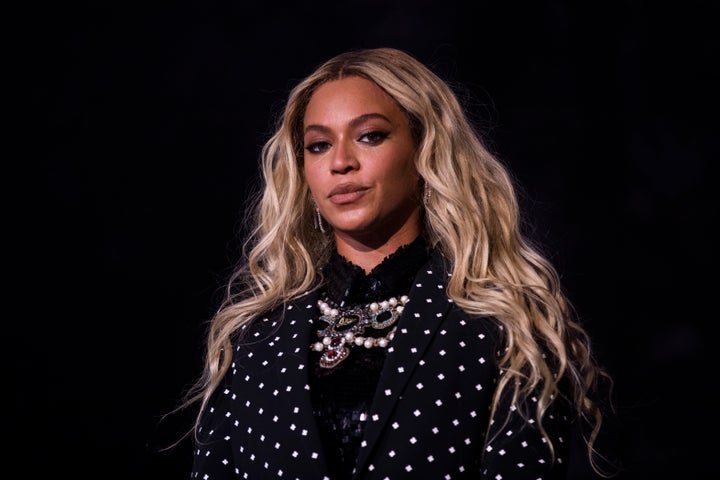 The most important question in the world right now is also its most simple: Which Hollywood actress bit Beyoncé's face?
"Can you believe this bitch just bit Beyoncé?" Haddish remembers one of Beyoncé's friends telling her.
"Near the end of the party," Haddish continues, "Beyoncé's at the bar, so I said to Beyoncé, 'Did she really bite you?' She was like, 'Yeah.' I was like, 'She gonna get her ass beat tonight.' She was like, 'Tiffany, no. Don't do that. That bitch is on drugs. She not even drunk. The bitch is on drugs. She not like that all the time. Just chill.'"
(When GQ reached out for comment to Beyoncé rep Yvette Noel-Schure, she said, "I absolutely cannot comment on any of this, as I have no knowledge.")
So now the obvious question is: Who? Vulture, working off an Instagram photo of Haddish and Beyoncé, speculated that The Bite occurred at an after-party in Los Angeles following a Jay-Z concert last December. The site whittled down the list of potential biters to the celebrities who were said to have been there that night.
We approached the mystery from the other direction: Which celebrities did not bite Beyoncé? Perhaps, by a process of elimination, we will arrive at an answer.
We reached out to around 40 actresses, actors and musicians to find out what went down. Some were at the after-party in question. Some were just names we came up with. Nearly all, to this point, have remained silent. We will update this post as we learn more (and we'll include celebrities who issued their denials in other forums). But until then, here's what we've got.
Jennifer Aniston
"What? I have no idea what this means," said a spokesperson. After some explanation, the spokesperson replied, "Why in the world would you think Jennifer Aniston would do such a thing? It's absurd."
Julie Andrews
"Have no idea what you are talking about," a spokesperson wrote over email.
Kathy Bates
"I have no clue," a spokesperson said.
Shirley MacLaine
"No, Shirley did not bite anything. She's 83 years old, for God's sake," a spokesperson said over the phone.
Amy Adams
"Hahaha, NO. So funny that you would ask if Amy Adams did this?" said a spokesperson for Adams.
Jodie Foster
"The article says Sara Foster — NOT Jodie Foster," a spokesperson said when we sent her The Cut article, which referenced Sara Foster being at the Jay-Z concert.
Charlotte McKinney
"Charlotte McKinney was NOT involved in the incident whatsoever, as she didn't even attend the after-party," a rep for the actress and model said.
Queen Latifah
"No comment," a spokesperson said.
Jennifer Lawrence
When we reached out to ask if Jennifer Lawrence could be ruled out, a representative replied, "Yes remove her please."
Frances McDormand
Natalie Portman
Let's just say we have been informed we can cross her off the list.
Sanaa Lathan
Sara Foster
Lena Dunham
Requests for comment from Rihanna, Jamie-Lynn Sigler, Taylor Swift, Meryl Streep, Julia Roberts, Emma Stone, Kate Winslet, Anne Hathaway, Sandra Bullock, Ellen DeGeneres, Jane Fonda, Jessica Biel, Cameron Diaz, Kristen Stewart, Reese Witherspoon, Selena Gomez, Michelle Pfeiffer, Mila Kunis, Barbra Streisand, Dakota Fanning, James Franco, Diddy, G-Eazy, Big Sean, French Montana, Vic Mensa, Michael B. Jordan and Anthony Anderson were not immediately returned.
This post has been updated to include information from representatives of Jennifer Lawrence and Frances McDormand.
Popular in the Community