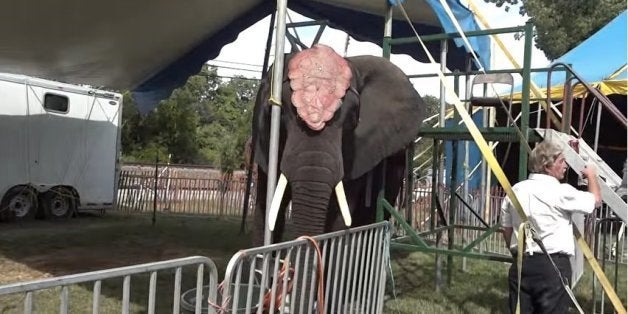 A revised letter and excerpts previously sent to President Bill Clinton asking for assistance in getting this information in the right hands.
Much has happened in these last 18 years... to the planet, to this nation, to all of us as a very disconnected culture, society and consciousness at the present time. But there are beautiful and dedicated people out there who have truly helped to raise our awareness as to the dire aches and injuries that exist all around us in all walks of life.
This is a very challenging time for mankind, especially being so divided as we appear to be, having reached heights of separateness in so many ways and on so many issues, that the problems seem insurmountable and the resolve nowhere in sight. This has left many of us feeling vulnerable and with the thought that putting forth any effort for any cause would simply be futile.
In all this unrest and during these troubling times I have personally turned to lending myself, whether it be my voice, my appearance or my involvement in any direction that I thought could be a part of something, anything that would help lessen some suffering somewhere for some living thing. Such is the case with an elephant by the name of Nosey who has become quite a symbol of so much that has gone awry with our society and our governing agencies.
Today, Nosey is on her own and has been since she was bought by Hugo Liebel at the age of 5. She is now 34 years old and is forced to travel thousands of miles every year in a filthy trailer where she stands in her own waste. She has no companionship of other elephants and is repeatedly beaten and tortured with electric shocks and bull hooks.
This man brings her all over the country forcing her to give rides and perform tricks while suffering from crippling degenerative arthritis, (a condition not only common, but fatal to captive elephants all over the world). Liebel states that she carries only 200 pounds on her back but photos show that she regularly carries much more than that. She also has terrible eye and skin infections.
Over recent months, many people have collected video footage of Nosey showing a clear decline in her ability to ambulate without dragging her left rear leg. She is beaten with sledge hammers and shovels in the dark and deprived of food for training purposes and also deprived of proper veterinary care. This is just one single case of pure injustice that has gotten lost in the system.
Nosey has over 2 million people fighting for her along with the signatures of over 34 senators and no one has been able to reach an authority who would order the USDA to examine her. She is clearly in pain, yet the USDA makes excuses and refuses to take action despite the nearly 200 citations of the animal welfare act. If given this examine, she will fail it because she is in dire health (having been mistreated to the extent she has), the owner's license will be revoked, and he will no longer be allowed to own or exhibit another animal.
Enclosed is the book Nosey: A Story of Abuse & Neglect that was written by a 17-year-old girl whose mother is the Director for Action for Nosey Now. It was brought to her attention that I was the spokesperson for "Free the Elephant" campaign (to get elephants out of circuses and traveling shows and off chains) for many years in association with the Performing Animal Welfare Society.
I promised this 17-year-old girl that I would do anything in my power to get Nosey's story in the hands of the right people, those who might simply have the right power to help this beyond sad situation. So I'm writing to you Bill, with the hope that you can pass it on to the right party. I realize this is a long shot but someone has to know Thomas Vilsack, the Secretary of Agriculture who can instruct Mr. Kevin Shea Administrator of USDA/APHIS to revoke the license and confiscate Nosey... or anyone, anywhere who could order an examination of Nosey by a competent, knowledgeable and unassociated veterinarian who could stop the agonizing suffering of this gentle giant.
This someone could be instrumental in placing Nosey in the hands of the loving people who will treat her with the dignity she deserves while getting this man's license revoked. This is just one creature on the planet but she is represented by the unwavering spirit of thousands of caring people whose voices are being ignored by the very people who call themselves our leaders. I'm asking you to please read Nosey's story and look her up online as many, many groups across the world are fighting for her.
On a last note, elephants in traveling shows have become passé and eventually all the other animals will follow as wonderful traveling troops like Circus de Soleil are replacing the conventional idea of a circus, becoming bigger and bigger entertaining people all over the world with no animals whatsoever.
To back this up and I'm sure you know a great day in history came March 5, 2015 when Barnum & Bailey announced they would no longer have elephants in their traveling shows by the then given date of 2018. But just weeks ago (January 11, 2016), Barnum & Bailey made the announcement that they will be pulling all elephants out of their shows by this May! This is beyond celebration for the hundreds of thousands of people who have fought this fight.
If anyone out there can help, please make it known.
Related
Popular in the Community