If you've grown weary of the many depressing stories detailing a lack of progress in Haiti, then keep reading. I get the Google Alerts every day. If you're reading this, maybe you do too.
Most of the stories tell of inefficient foreign aid, isolated incidents of violence or protest in Port au Prince or dysfunction in the Haitian government (hard to imagine from our perch within a finely-tuned American democracy). It is fair to acknowledge these stories as one part of a broader narrative. It is unfair, sad and inaccurate if they come to define that narrative.
In June of 2011, a healthy 18-year-old Haitian man named Richard drank some water on a hot day. In that water was the bacterium Vibrio Cholerae. Several days later he was dying on a "cholera cot" in St. Luke's Hospital. An American doctor who'd been in Haiti a few days saw that Richard's lungs and heart were failing and intubated -- meaning that he inserted a tube into Richard's airway in order to help him breathe. Unfortunately, St. Luke's ventilator stopped working that day after half an hour. This meant that Richard would need to be ventilated by hand with a "bag": a pump which is squeezed by hand to assist breathing.
Esther Desir and Raphael Louigene had worked at St. Luke's for 12 hours that day, as they had nearly every day for many months: Raphael as the manager of the cholera camp, and Esther one of the technicians providing basic patient care. They would almost always come in to help on their days off.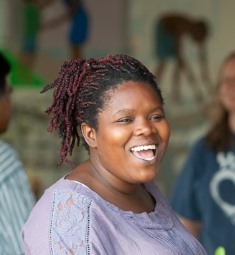 Esther and Raphael did not go home that night. They stayed with Richard and his family, taking turns ventilating him by hand until well into the next day and then night. Thirty-six hours later Richard was strong enough to breathe on his own. The tube was removed, and Esther and Raphael celebrated with Richard's family, exchanging hugs and congratulations.
It took Richard perhaps an hour to utter his first words. Seeing Raphael walk by, Richard motioned to him weakly with his hand. Raphael bent over to hear the words Richard spoke.
After a near death experience, and with his first shreds of strength, Richard was looking for work.
This is Haiti, and these are the Haitian people that I know. Esther and Raphael do these things day in and day out. Finding care for the patient nearly lost in the shuffle. Providing a funeral for a mother grieving the death of her beloved child. Using the money from their own pockets to cover the school fees of strangers. Every day they fight to make things better, one small step at a time.
There are countless Richards as well, desperate for a chance to work, contribute and participate in the re-making of their country. Men and women who keep working, keep pushing and keep faith throughout the most difficult and unimaginable circumstances. But it's hard to find the stories of these people. They have no PR agents, they do not keep blogs and they are too busy working and fighting to do much self-congratulating.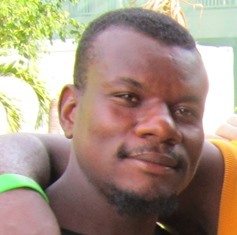 At least for one night, on December 10th in New York City, we will celebrate two of the many Haitian heroes working around the clock at the St. Luke Foundation. Kenneth Cole and Adriana Lima will come together to celebrate the courageous examples of Raphael Louigene and Esther Desir, by honoring them for their work at our 2013 Haitian Heroes event. The event doubles as a fundraiser for the St. Luke Foundation for Haiti, which Kenneth and Adriana proudly support.
And so... who cares about Raphael Louigene and Esther Desir?
Kenneth Cole does. Adriana Lima does. And at least a few hundred more who will come together in New York to celebrate next month. The funds raised that night will provide the financial fuel needed to keep St. Luke's Hospital running, and keep Raphael and Esther saving and changing lives. By the 17th they'll be back in Haiti, working with the next patient or solving the next problem, humbly and anonymously. But on the 10th at least, I hope they'll take a deep breath and enjoy a well-deserved standing ovation from a crowded room in New York. If you're in town that night, we'd love to have you there.
To purchase tickets to the event in New York please visit here.
To read more about Esther and to hear her beautiful singing voice, please visit here.
For any questions please write to info@stlukehaiti.org
Calling all HuffPost superfans!
Sign up for membership to become a founding member and help shape HuffPost's next chapter