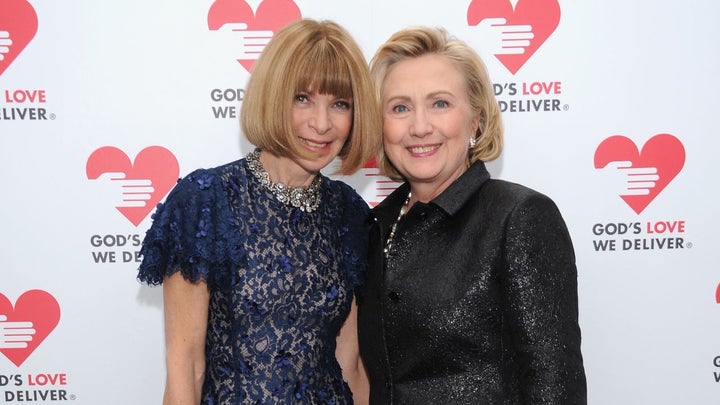 Is there a line between sacrificing your own self-expression and giving into oppressive societal norms and/or over-indulging yourself and therefore limiting your career and opportunities? How willing are women (especially those of us who love fashion) to adjust our sense of style and if so when? Are we dressing for ourselves, our boyfriends, our bosses? Other women? To fit in, stand out?
I think of who I dress for and it has varied. There is the obvious - I wouldn't wear the same thing to the gym that I would wear on a date. For me, it is a combo of expressing myself and my own style within the situation I am in. On a date I do want to look pretty and as attractive as possible for a boyfriend (and there is nothing wrong with that) but I want to look like myself. I work in fashion and love edgy and emerging style. If a guy is attracted to preppy and conservative girls, I am not for him and that is not an adjustment I would make.
In repping my fashion startup Runway Passport, it is important to me to look professional, but I would never wear a business suit. We are a young company that loves to scour the globe to bring our customers exciting and new discoveries. Wearing new and edgy designs in a unique way is the epitome of professional to me since that is what my company stands for.
I asked other women who they really dress for? I was curious to see the role fashion and self definition play in women's lives, both in and out of the fashion industry. What do women convey with their style? Who do women really dress for and when are women willing to compromise their personal style.
I posed this question to my amazing and powerful go-getter friends who are part of the women's entrepreneur group Dreamers and Doers. Here are their responses.
Chedva Kleinhandler: CEO and Co-founder at Emerj
Chedva had an interesting take since she is religious and that comes into her choice of style. "I'm an Ultra Orthodox Jew dressing according to modest laws, I not only dress for myself (and for the occasion) but also to defy stereotypes that come with wearing a wig and long clothing at all sorts of weather. That means I have limited options style-wise, but also that I have to sometimes "compensate" in accessories, makeup etc so my look doesn't translate as frumpy. Being Plus size, as always, has its own spin on available options."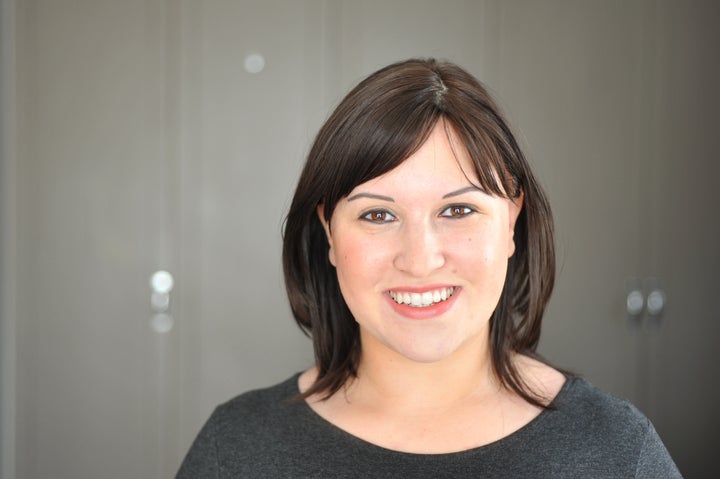 Shivika spent many years working in fashion. She is now an acclaimed social entrepreneur on a mission to promote mindful consumerism and accelerate growth for businesses that have an environmental and social impact. Shivika says that she feels empowered when she aligns her fashion purchases with her values. "Fashion is the second largest contributor to climate change. Wearing sustainably sourced garments that uplift the communities that create them, makes me feel glamorous and able to affect positive change for myself and others."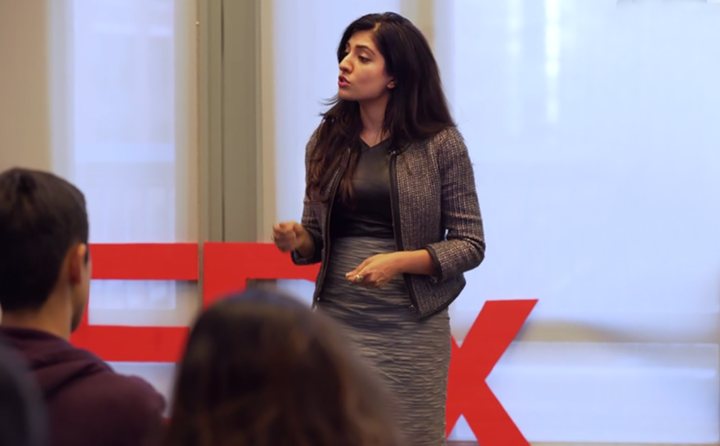 Jessa who does PR said she doesn't wear any makeup.
"I worked with almost exclusively men for a decade, and wore no makeup in order to draw less attention to myself. I really tried to downplay my femininity. This was in direct odds to my acting/media career, where dressing for attention is the norm. I tend to wear all black, but in my media life, my all black uniform included leopard print flats, and statement necklaces. I had to find that balance between wanting to disappear behind my work, and needing to show bits of my personality, without being too sexy. That was a struggle for me-to not dress for attention, which could get overwhelming."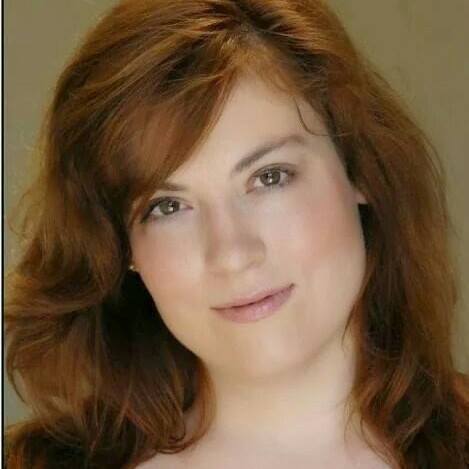 "I have a houseful of kids, including 2 young toddlers, which tends to dictate what I wear. My morning routine is super quick in order to make time for a workout and getting my kids ready for school and daycare. That means I don't put a lot of time or thought into what I wear or how I look. Once I make it to the office, I usually regret not taking more time for myself. Before kids it was just natural for me to step it up. I looked great, I felt great, and had much more confidence. I miss that self!"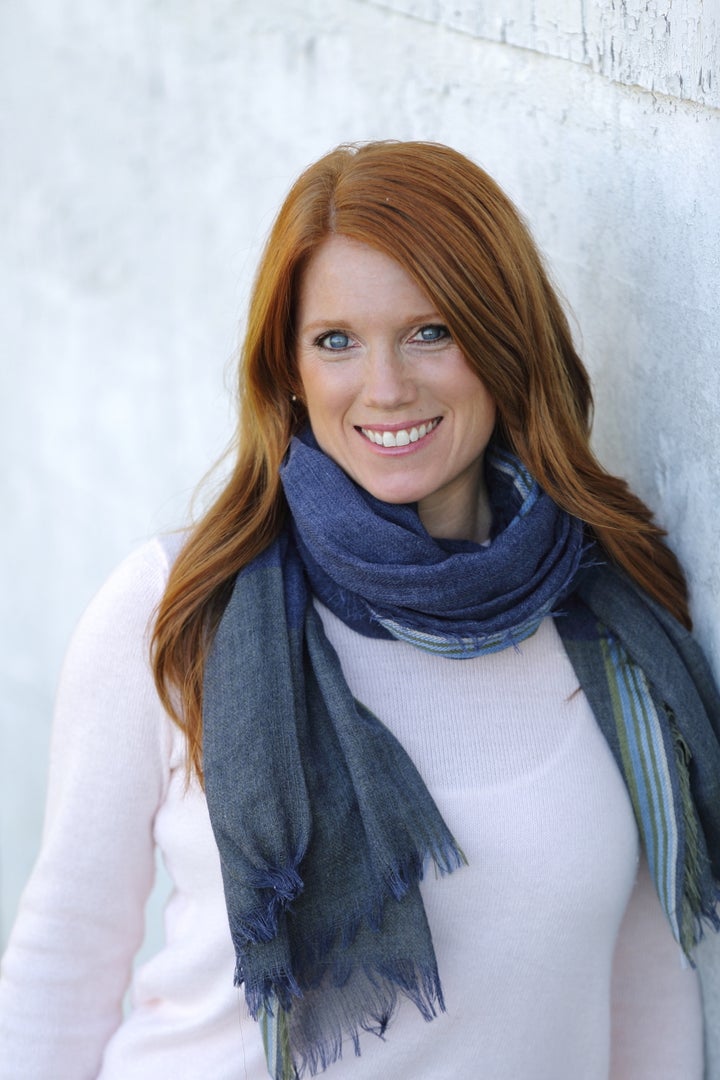 Bijal who does marketing and customer acquisition had a great story about making sure she always keeps a part of herself.
Every time I have a big meeting, event, interview or something important, I purposely will have a statement item - preferably pink. Whether it's pink shoes, or neon clutch or blue mascara.
Have you ever done a photo search of "working women" or "business women" in a stock photo company? Most of them are half photos in a blazer. Women were raised with this weird idea that in order to be smart and professional, you couldn't be pretty and girlie and none of those items are related.
Since my first job, I made it a point to make sure I dressed in an item that popped in the most important days because competency has nothing to do with gender or the item of clothing you wear and on the contrary, pink makes me happy which makes me more confident in a meeting.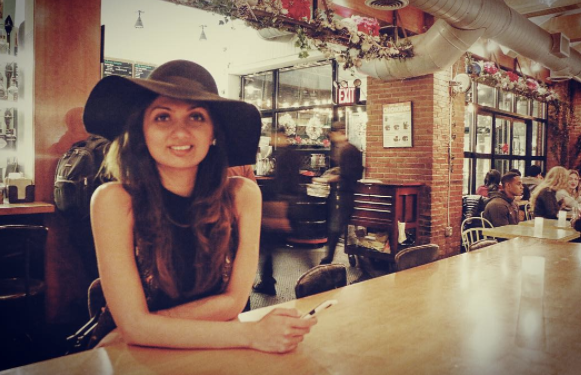 Dina Kaplan: Founder of The Path (a meditation start-up based in NYC)
Dina said the main time she compromised her personal style and dressed for others was when she was raising money for her first startup. "At the time I was one of very few female founders of a scaling tech-based start-up, and I was consistently hearing inappropriate comments from potential male investors. I went from wearing dresses and skirts, my normal style, to wearing the exact same black untailored button-down shirt and straight black pants to every single investor meeting, hoping I could keep the meetings to professional topics."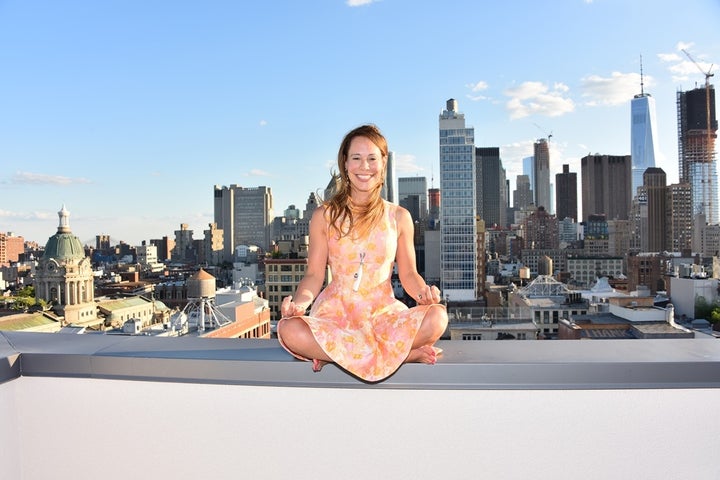 Dr. Lauren Hazzouri, psychologist and founder of #HeyLauren, a community of women getting radical with their own being in relentless pursuit of self.
"When I started my practice, I typically dressed for work—pencil skirt, heels, makeup, hair on point. There were those days, however, when I didn't have time for the morning ritual and instead, showed up for session in workout clothes with no makeup on and my hair in a bun. I noticed immediately that sessions on my more casual days felt better and were seemingly more effective. It appeared that both males and females were able to show-up in a noticeably more authentic way, when their defenses weren't engaged secondary to my appearance. Because the therapeutic relationship is very different from a social relationship in that we address relationship dynamics as they arise, so that transference and countertransference don't impede therapy progress, I asked both men and women if they felt differently in session dependent on my appearance. The feedback was telling. Many women expressed concerns about my ability to connect with them in a meaningful way when I appeared to "have it all" ( defined as dressed nicely with makeup on), while men were concerned about how I perceived them and admitted to not taking me as seriously when eyeliner entered the therapeutic relationship. Because I didn't want my appearance to confound my work and wanted to be taken seriously, I decided to go to work from that day forward dressed down with a naked face.
My goal was to be as non-threatening as possible. In retrospect, that wasn't the right move. In my attempt to empower others to stand up and be themselves, I chose to lose a part of myself and foster detrimental stereotypes. That wasn't helping anyone. Today, I wear whatever the hell I want to work. If I'm in the mood for a red lip, a red lip it is. If I'm in my sweaty running clothes, I find time to shower after work. When people come to see me, they see me. Period. In truly showing-up ( for better or worse), I challenge gender stereotypes and provide just as much of a corrective emotional experience in my nude patent leather peep toe platforms as I do with my sneakers on. Today I know that disappearing doesn't foster an environment for others to show-up. We all live and learn. I'm still learning."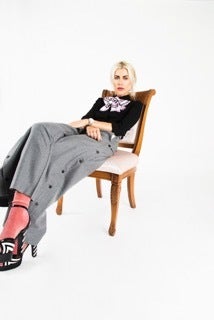 Overall, women tend to balance dressing for themselves with making adjustments when it is necessary to accomplish goals. There has been a history of articles saying this is who women dress for. Often it was to win over a man. Or to fit in within a certain society. To be appropriate. I can say every single friend of mine who replied, had a very unique take on their sense of fashion and their specific goals. There is no generic "Who women dress for" at all. Everyone incorporates who they are into what they want to accomplish and is realistic about the role fashion and appearance does or does not play. I hope we move more and more towards a world which does not judge women based on how they dress, but appreciates what women (and men) wear when these women and men are enjoying their sense of style. Style is a part of who we are and a really amazing way to express ourselves visually.