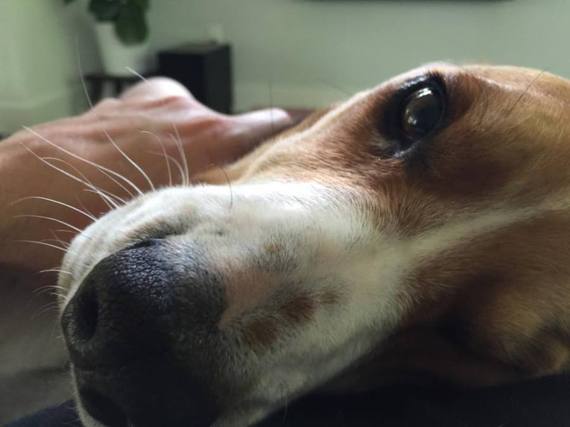 Laws have been changing around pet issues for several years now, with courts, and pet owners, increasingly treating pets like family rather than like property in divorce proceedings. I'm in full support, as you can imagine, having my pup, Huckleberry, as a big reminder that pets are people, too.
Across the U.S., it's mattering less and less whose name is on the dog owner's certificate, if indeed you have one, because pets aren't subject to the rules of property division anymore. Basically, much like custody matters work with children, decisions are going to be made based on the best interest of the pet.
This also means that the courts can and have awarded shared custody, visitation, and alimony payments relative to pet ownership in New York courts (where I practice). If you love your dog or horse or snake like it's your own baby and believe it would be better off with you, here are the things you need to be prepared to argue for in divorce proceedings.
• The major care of the pet. Which partner has been the one providing more of the day-to-day care of the pet, including managing basic needs (food, water, scooping poo, etc.) as well as emotional needs (affection)?
• Financial means to support the pet. Pets can be expensive, especially if something goes wrong, or if it's a big pet that eats a lot, or if it's an exotic pet or a special needs pet. (Yes, I said special needs pet.) Which partner is able to support the pet financially?
• Time to spend with the pet. Does one of you work significantly longer hours than the other? If so, it could be argued that the pet should be with the person who works less taxing hours, because they'll have more time for the pet.
• Who brought the pet into the marriage? Even though pets aren't considered property, it may make sense to consider who has a longer-standing relationship with the pet, because this might establish a primary bond.
• Space for the pet. Different pets need different kinds of living spaces. Is one of you better equipped to provide what the pet needs in terms of space? Be ready to defend it.
• Children's relationship with the pet. If you have children, it's important to consider their relationship with the pet (whether positive or negative). This, of course, could impact arrangements for children as well as pets, so be sure you think this one through carefully.
The best scenario is that you, your partner and your divorce attorneys approach the pet issue with a goal of arranging an agreement outside of court, including ownership and visitation terms. This may not hold up in court, but it is likely to influence the decision if both partners agree beforehand. However, couples often disagree over pets, and fighting this out in court is something to be prepared for.
If you can't reach an agreement, one thing to consider is what you're willing to give up to keep your pet. In other words, you should discuss with your lawyer the possibility of exchanging property for pet ownership.
This is all relatively new territory, but it's an important area that needs to be considered carefully before and as you wade through the joy of divorce proceedings. It's not just about you, after all, but about your furry little guy.
Related