Who Grows Our Food is an occasional Meatless Monday series, taking a closer look at some of the people, so often unsung, who bring us the food on our plates.
Ten years ago, Brenton Johnson started growing vegetables in his back yard. Organically. "I've never grown conventionally. I don't know what it's like on the dark side," says Johnson, who now owns Johnson's Backyard Garden. He grows 60 kinds of organic vegetables on 205 acres, feeding 1,500 Austin CSA (community supported agriculture) subscribers. He's hoping to grow Austin's organic farming community the same way, with Farmshare Austin.
The nonprofit approaches organic farming well, organically, holistically. Farmshare Austin Board Member and Johnson's Backyard Garden manager Carrie Kenny describes it in terms of a four pillar approach -- education, research, land preservation and food access. But it can't happen without farmers. That's why FarmShare Austin is launching its Farmer Starter program October 1, "teaching beginning farmers how to grow organically and give them a way into the profession."
Johnson, who studied agriculture engineering at Auburn University, got the idea for the nonprofit after sensing all the energy and interest at Texas Young Farmers Coalition meetings. "A hundred-plus young people come to these meetings with so much enthusiasm, but they don't have experience and don't know how to go about it. They ask, How do we take it to the next step, how do we get into farming? I wanted to figure out a way to provide a real high quality education."
Financed with the support of Johnson's CSA subscribers, Farmshare Austin's board and an Indiegogo campaign, Farmshare Austin's six-month program addresses organic farming "from seed to sale." Students will be living on a 10-acre farm "right on the river, it's beautiful. Full immersion-- that's key," says Johnson.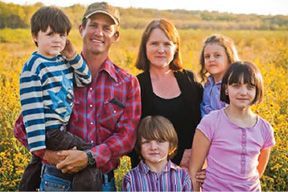 Indeed, students will confront the same farming challenges he faces."The main challenge is access to water-- running out of water would be devastating," but also high temperatures and limited growing space.
"Here so close to Austin, the land is being used for development," says Kerry. "We're surrounded by gravel pits. With gravel extraction, you take off all that topsoil. It's destroyed. It's impossible to get it back. We're trying to find ways to preserve what's left of valuable soil. Without the land, even trained farmers can't grow food."
Kenny started work at Johnson's Backyard Organic as an intern. "I was only going to work for him for 6 months." Seven years later, "I'm still here." She stayed not just for the organic aspect or even the farming. "I was drawn to the idea of being able to feed more people." The food grown by Farmshare Austin's student farmers "will go back into the community," supplying food pantries and elementary schools serving low income students.
The first class starts October 1, with a core faculty and a small group of students, most of them women, coming from all over the country.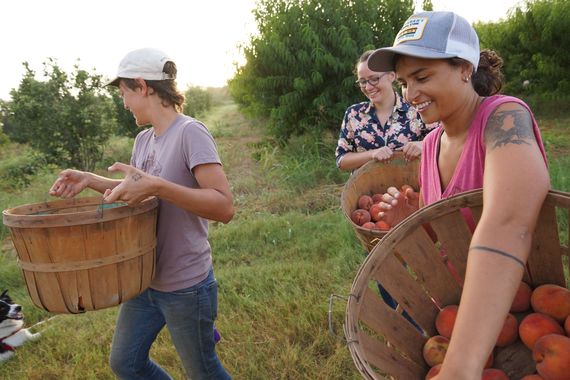 With Farmshare Austin's farmer starter program ready to grow, Johnson can get back to the thing he loves -- organic farming. "This is my favorite time of year," he says. "We'll have hot weather crops until middle of November -- tomatoes, eggplant, okra, sweet potoates, cucumbers, squash, and cool season crops will also be ready -- kales, beets, carrots, broccoli, cauliflowers."
But even Johnson's, "the largest CSA in Texas, feeds less than one percent of the Austin population," says Kenny. "There's a need for more farmers."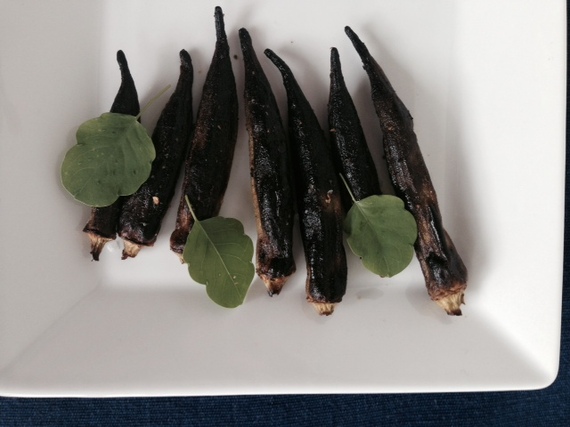 Don't Mess With Texas Chili-Roasted Okra


No slime, no frying, just an easy way to enjoy one of summer's great vegetables.

Serves 4 to 6

2 cloves garlic, minced
1 thumb-sized piece of ginger, grated (about 1 tablespoon)
1/4 teaspoon sea salt, plus more to taste
pinch cayenne
1-1/2 pounds okra, with young slim pods
1 tablespoon coconut or canola oil
juice of 1 lime

Preheat oven to 400 degrees.

In a large bowl, combine minced garlic, grated ginger, sea salt and cayenne. Add okra and oil and
toss together, so okra is lightly coated with the spices.

Roast for 30 minutes, giving the okra a stir midway through to prevent burning. Okra should have a nice even char, but will be tender inside.

Squeeze lime juice over all and add another sprinkling of sea salt.

Related