 During his campaign, 42-year old Enrique Peña Nieto used his youth and good looks to his advantage, glossing over his political party's reputation of corruption and promising a new future for Mexico. His wife since 2010, the famous soap opera actress and singer Angelica Rivera, was instrumental in his campaign. Having been one of the country's most popular actresses, Rivera is a Carla Bruni-type figure who engages the populous with charm and good looks, except that Rivera's husband might be even a little smoother than Sarkozy.
As the new first lady, Rivera is taking the place of Margarita Zavala, President Felipe Calderon's wife, a key player in the fight to reform education in Mexico. Angelica Rivera, however, is not recognized for her work in politics and is more commonly known as "La Gaviota," or "the Sea Gull," for her lead role in a soap opera in 2007. Her career began in 1989 when she joined the cast of a telenovela; in 1991 she joined a band called "Munecos De Papel," with then-unknown singer Ricky Martin.
As a telenovela actress, Rivera was praised for her sun-kissed skin, long brown locks and sexy, voluptuous style in roles on shows like "Alcanzar una estrella II" and "Mariana de la Noche." She slipped out of acting in 2010 when she married Peña Nieto, and the switch to political life seems to have affected her sartorial sense, as she's been donning more conservative outfits and pant suits. We're not quite sure what kind of style she's going to bring to her new role, but we're pretty sure she'll fill them with quite a bit of chic fashion sense.
But for now, a journey back to Rivera's soap opera past. Below the pic of outgoing first lady Zavala (left) and Rivera, watch the video to see Mexico's new first lady dressed as a giant cactus plant and making out with a hot muscular actor. (Yes, really.)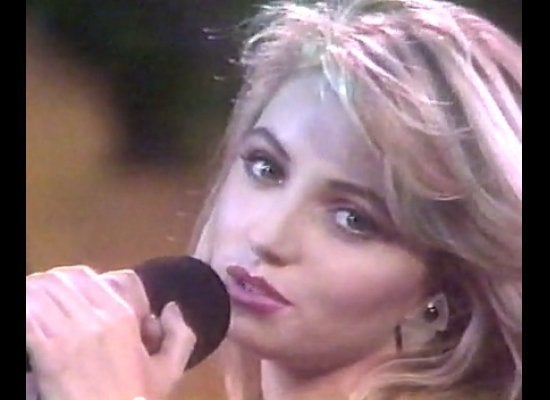 Mexico's First Lady Angelica Rivera
Related