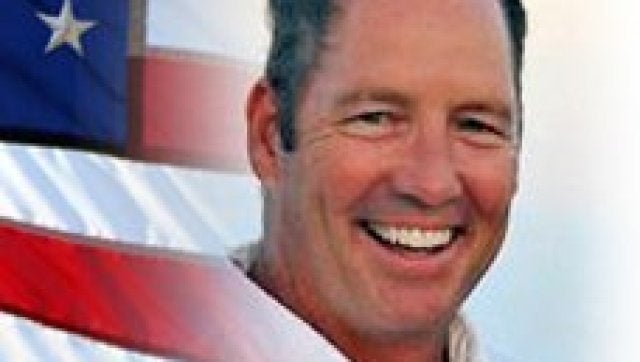 WASHINGTON -- Ted Yoho stunned the political establishment this week when he beat Rep. Cliff Stearns (R-Fla.) in the GOP primary for Florida's third congressional district. Yoho -- a political newcomer and self-described "large animal veterinarian" who had raised very little money -- took down Stearns, a 12-term incumbent who led high-profile investigations into conservative bogeymen like Solyndra and Planned Parenthood.
Stearns had the backing of prominent GOP lawmakers like Reps. Michele Bachmann (R-Minn.), Paul Ryan (R-Wis.) and Allen West (R-Fla.), while Yoho attacked career politicians as pigs feeding at a trough.
As a result, Yoho said he doesn't expect warm embraces from the establishment -- at least not right away.
"I don't listen to that," Yoho told The Huffington Post.
A GOP official told HuffPost on Wednesday that House leadership is not looking forward to dealing with "another tea partyer heading to D.C.," strapped with larger-than-life ideas and a plan to shake up the establishment.
"We're going to hear a lot of that," Yoho said. "I heard that when I got into this race. I focused on the problem, and what I saw as the problem of Washington is a lack of leadership. I came up with that four or five years ago, and I studied this. That's what I came up with."
The National Republican Congressional Committee signaled Thursday that it is not worried about Yoho's candidacy, especially as he gears up to run in a congressional district rated "Solid Republican" by the Cook Political Report.
"It's a Republican seat. It will continue to be a Republican seat," NRCC spokesman Nat Sillin said. "We congratulate Mr. Yoho on his victory."
Yoho said he received congratulatory calls from local GOP incumbents, including Florida Republican Reps. Allen West, Steve Southerland, Rich Nugent and Jeff Miller.
"They were just saying, 'we're just really watching this race developing, and you did a fantastic thing. It's hard to unseat an incumbent like that,'" Yoho said. "I can't say they were glad, but they were saying, 'congratulations, you guys did the work.'"
Yoho said he'd be more than happy to hear from presumptive Republican presidential nominee Mitt Romney as well.
"I'd love [a call] from him, but I don't expect it," Yoho said, suppressing laughter. "He's got his plate full right now, but I sure would answer it."
With a campaign platform that includes slashing the Department of Energy from the federal budget, Yoho said he knows he cannot go it alone on Capitol Hill.
Yoho's campaign manager, Kat Cammack, said she believes Yoho will work across party lines as long as his Democratic colleagues share the same values.
"He's not interested in political parties," Cammack told HuffPost on Thursday. His ideas, however, seem to fall squarely on the conservative side, and he said he "sympathizes 100 percent" with the tea party.
And don't expect him to let Stearns' conservative crusades fall by the wayside. While he was critical of Congress for letting the administration give any money to Solyndra in the first place, Yoho said he plans on furthering such investigations into the failed solar company and Planned Parenthood.
"They need to be continued," Yoho said. "Whether it's me or not, somebody needs to pick up the ball and run with that."
Yoho will face Democrat J.R. Gaillot in the general election.
Before You Go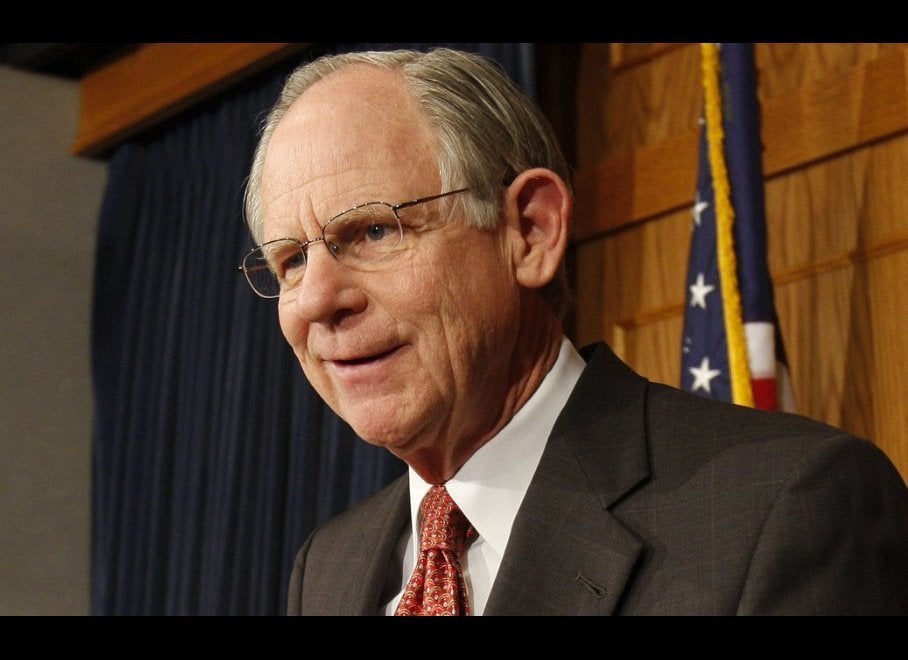 Tea Party Casualties
Popular in the Community