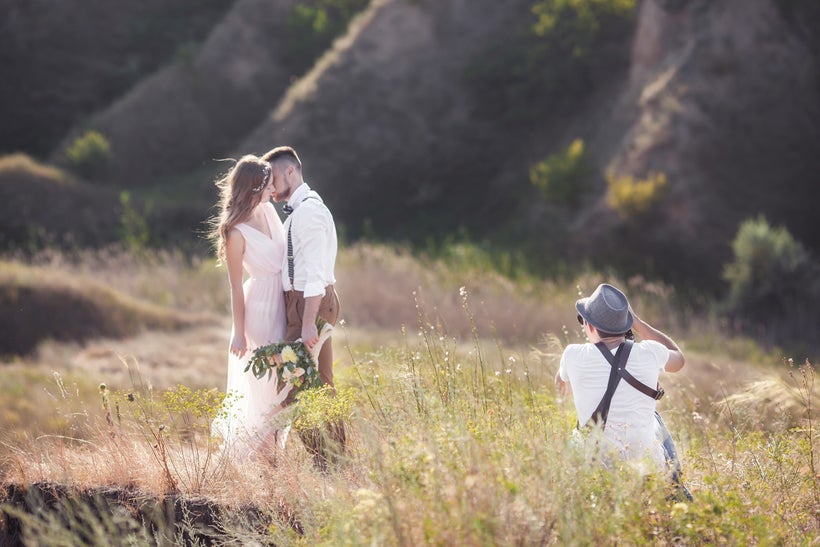 It seems pretty clear-cut..
You hire a great wedding photographer, they take photos of your big day and afterwards you get the photos and can do what you want with them, right? Simple!
So answer this:
Are you allowed to upload those photos to Facebook? 
Can you and your family make unlimited copies of the photos?
Are you allowed to submit the photos to a wedding website for a 'real wedding' feature?
In short, do you know who owns the copyright (and moral rights) of your wedding photos and what that actually means?
For many couples, planning their wedding is the first and only time they come into contact with, book and work with a professional photographer. Unbridely recommends, to get the most out of your experience and the best result possible (i.e. gorgeous and unrepeatable shots of one of the most significant moments of your life and hopefully a great relationship with a professional photographer you can trust for future shoots), to learn about your rights and obligations when it comes to copyright ownership of your wedding photos.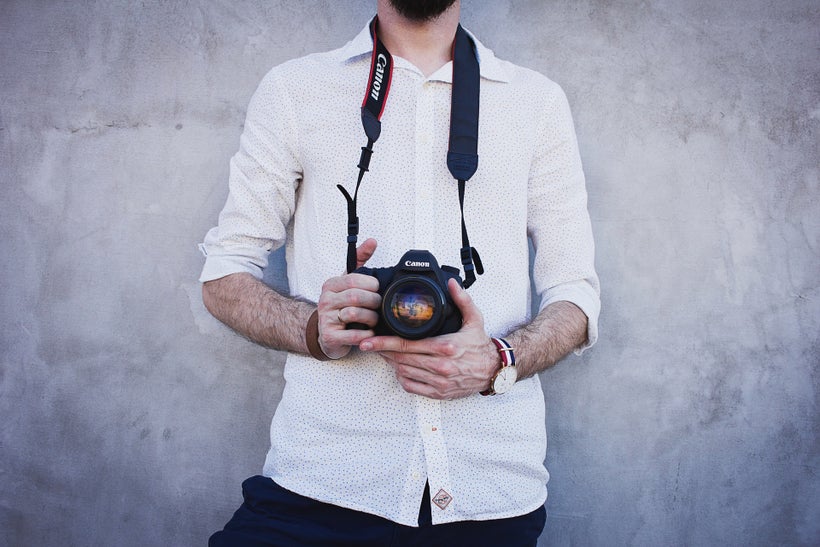 Copyright in Australia - free and automatic
In Australia, the copyright protection of photos is free and automatic from the moment the pic is snapped.  And, unless there is an agreement to the contrary, the general rule is that the photographer is the first owner of copyright (please note: there are different laws and requirements on the ownership of the copyright in photographs in other countries such as the United States and United Kingdom).
And, once a photo is commissioned i.e. a photographer is paid in some form to take photos for a particular purpose or event (like a wedding), a different section of The Copyright Act 1968 applies. Are you still with me?
There are some exceptions, (for example, if an employee takes a photo as part of his or her job), but for this article we're just talking about wedding photography. We are only concerned with photos taken for 'private or domestic purposes' as it is generally accepted that your wedding photos will not be used for commercial gain (e.g. that you won't be selling them to The Australian Women's Weekly for a 6-figure sum).
It is important to remember that the rules in the Copyright Act are just presumptions, and can be altered by agreement. In practice, many portrait and wedding photographers do alter the presumptions in the Copyright Act. They do this by including clauses dealing with copyright in their agreements with their clients.
Why does my photographer insist on being the copyright owner of my wedding photos?
Professional photographers are dependent on their ability to control the distribution and reproduction of the photographs they create for several reasons.
For example, copying a photo without permission, editing their work (with that cool new filter on Instagram), or not attributing a photographer (not making a clear and correct assertion as to who took the photo in the absence of a watermark) can negatively impact a photographer's professional reputation, the ability to market and advertise their photography products/services their ability to generate an income from the works they create.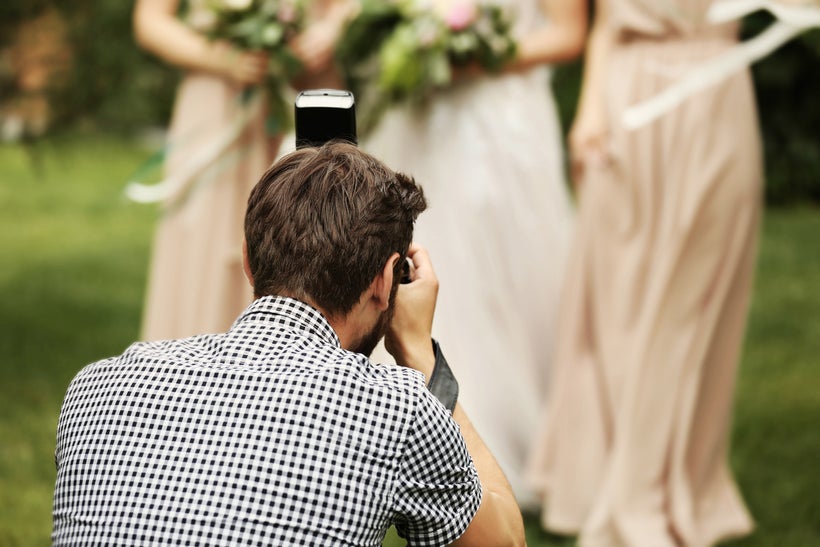 What rights does the owner of copyright in photos have?
Copyright owners of photos have the exclusive right to: 
reproduce the photos—for example, by making prints, photocopying, and digitising; 
publish the photo (make copies of the photos available to the public for the first time); and 
communicate the photo to the public—for example, by uploading the photos to a website or emailing them.
In addition, the creators of copyright works, including photographers, have 'moral rights' in relation to their works. These are separate from copyright. Moral rights impose certain obligations on people who use a copyright work (for example, the bride or groom).
A photographer has the right to:
be attributed as creator of the photos
take action the work (photo) is falsely attributed
take action if the photo is distorted or treated in a way that is prejudicial to the photographer's honour or reputation.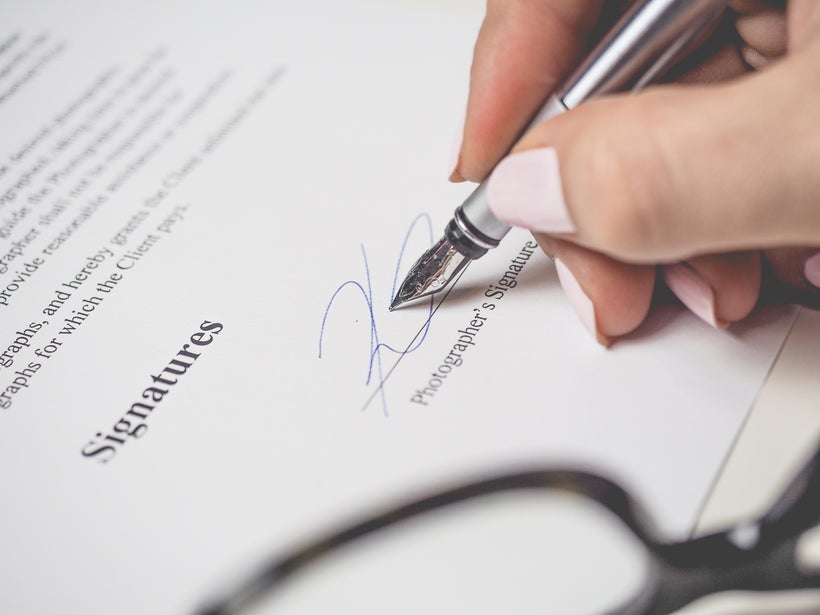 How do I know what we can do with our wedding photos?
When you book your wedding photographer, (9 times out of 10) you will be asked to sign an agreement or contract. The contract will include the specifics of the wedding (the who, when, where), the payment required and products/services to be produced, a service level agreement (for example, how long it will take to get your photos after the wedding etc.) and the licensing/copyright agreement. This is the part that sets out what you can and cannot do with your wedding photos.
The most common elements are:
the client (wedding couple) is granted a limited licence to privately use their wedding photos
the client does not have the right to edit, change, add to, take from, alter or otherwise amend the photographs without the prior written consent of the photographer
no licence to the raw files (digital) or negatives (film) are assigned to the client, unless otherwise agreed in writing.
The bottom line is, every wedding photographer will have their own specific contract and the details will vary between them.
So as the cliche goes, ALWAYS READ THE FINE PRINT and ask your photographer directly before you sign a contract or pay a deposit, if you don't understand something.
Making sure that you and your photographer are on the same page is one of the unsexy parts of wedding planning that no one ever talks about. But taking a little time and care early on to understand the process can make a massive difference to the level of trust and goodwill between you and your photographer. It means a more relaxed and carefree experience for you on the big day and photos that you, your fiancé and future generations will be able to enjoy for many years to come.
This article is intended as general information only and if you are seeking information to settle a dispute between client and photographer, it is recommended that you seek independent professional legal advice or contact the ACC or AIPP.
Calling all HuffPost superfans!
Sign up for membership to become a founding member and help shape HuffPost's next chapter
This post was published on the now-closed HuffPost Contributor platform. Contributors control their own work and posted freely to our site. If you need to flag this entry as abusive,
send us an email
.