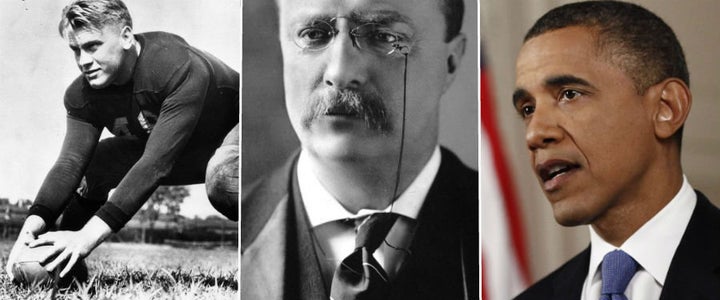 Who's the fittest of them all?
As our attention turns toward the election and we think deeply about what direction we want our country to go in, we might find we need a little diversion (why else the binder tumblrs, big bird jokes and other memes?). But we at HuffPost Healthy Living have already moved past Menacing Josh Romney and turned our attention to fitness -- presidential fitness that is. And apparently we aren't the only ones: Gold's Gym actually held a tournament among 4,000 of their fans to determine the fittest president in history. Their pick? So far, George W. Bush is slightly edging Pres. Barack Obama out of the lead.
And while Bush is known for his cycling and jogging -- and Obama for his pickup basketball games and early morning training sessions, they both have a little competition from the likes of John Quincy Adams, Herbet "Hooverball" Hoover and Theodore Roosevelt, a real, actual cowboy. Along with the history lesson, it got us thinking: If these men can manage to keep a workout routine while leading the free world, surely the rest of us can let go of our excuses.