History has given us a diverse portrait of politicians, both good and bad, who have dedicated their lives to the betterment of their countries and the people living within them. In reality, political leaders are not just people who represent citizens and deal with their affairs during peace times, but also during times of crisis.
Year after year, citizens are beginning to lose trust in the politicians they elect. At times, we disagree strongly with their policies and wish that we never have voted on Election Day. It is true that exceptions always exist, and this time it's a golden one.
As you read the coming paragraphs, allow me to assure you that this article will cost me many friends and associates. By reaching the last paragraph, you will discover as to why you haven't heard of this woman, and why many in a position of power work on silencing her. I may not agree with everything this woman believes in, but I believe in fighting for her right to believe.
I may disapprove of what you say, but I will defend to the death your right to say it. - Voltaire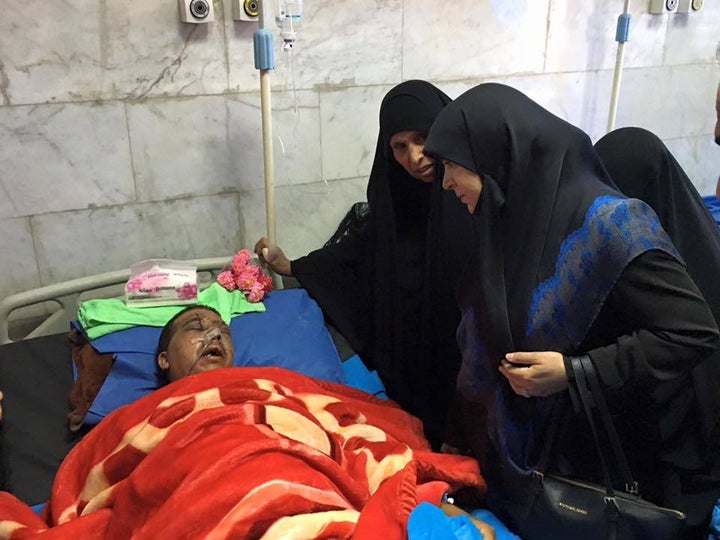 So.. Who Is this woman? What has she done? And why haven't we all heard of her?
Dr. Hanan Mohsin al Fatlawi is an Iraqi politician and member of parliament. Born in Babylon, Iraq, she grew to become a medical doctor and an outstanding intellectual. She pursued a career in politics after her people pressured her to represent them. She is celebrated as a hero, and a perfect example of a perfect citizen. She entered the world of politics with securing almost 100,000 votes in no time, making her the most favoured candidate in the history of Great Babylon.
Dr. Hanan is deeply admired by the millions for many good reasons. While other Iraqi politicians worry about their positions in parliament and engage in a 'tit for tat' war between each other, Dr. Hanan stood in the forefront of the battle against ISIS and its occupation of Iraq. It's safe to say that no other politician campaigned for the freedom and liberation of Iraq from ISIS, like Dr. Hanan did. From motivating the Iraqi soldiers to fighting for their family's rights while they're in the battle fields, Hanan has found herself to be one of Iraq's most admired women.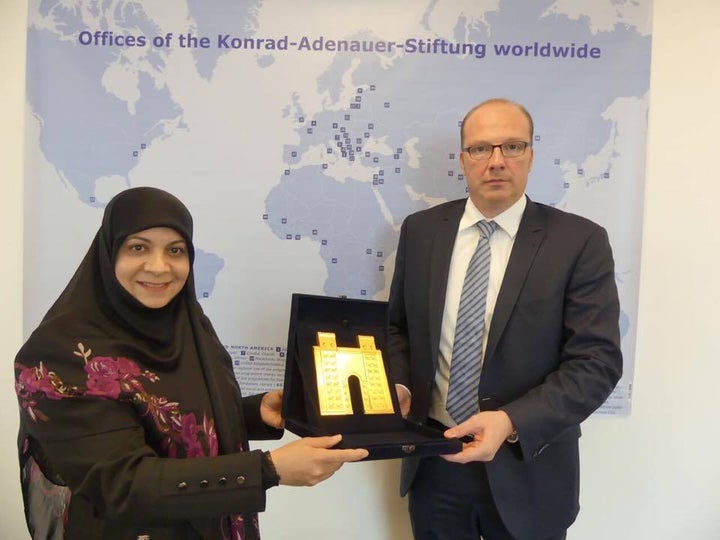 While being a conservative Shia Muslim, she stands against sectarianism and protects the rights of all religious minorities in Iraq. She has called for the protection and freedom of Yazidi women, and her office welcomes all of her country's citizens. It is also safe to say that she is one of the handful of politicians that have kept their promise to their nations.
We elect our politicians and expect from them to be responsible for making and implementing strategies and policies meant to better serve the interests of the country, and sometimes the entire geographic region. Dr. Hanan al Fatlawi has been a relentless and forceful advocate for a number of causes: Peace, women's rights, human-rights, children's rights, basic citizen-rights, anti-extremism, national security, tackling corruption, and being the Iraqi parliament's 'moral whip'.
Politicians with such great qualities need to be cheered, celebrated and embraced, especially if they've gone out of the way to free their country and its women from ISIS.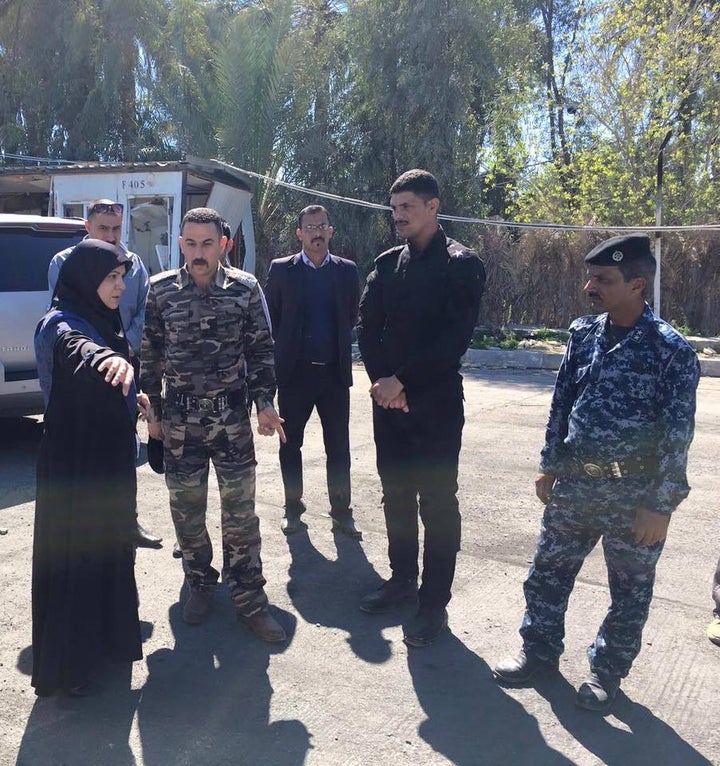 Victim of The (Far-Right) Fake News Industry
Don't Worry About Those Who Talk Behind Your Back, They're Behind You For A Reason.
People who do good and gain admiration usually become targeted by those much more powerful than them. Coming from a society that needs to accept the fact that women are equal to men, she has been the victim of what many describe as a hate campaign launched by people with considerable power.
Unable to tolerate the fact that she is admired by the tens of millions within Iraq, and much more across the Middle East, they've become opposing voices against Dr. Hanan, trying so silence her at every possible opportunity and by all means possible. They've filed lawsuits against her for simply exposing what she describes as politicians' corrupt nature and the crooked decisions, and have gone to the lowest levels of verifying a fake Facebook page in her name which existed for sometime. While demanding an eye for an eye approach when dealing with ISIS militants, some have gone to falsely accuse her of inciting violence against all Sunni Muslims. In 2015, Dr. Hanan survived an assassination attempt upon her return from visiting areas liberated from ISIS terrorists.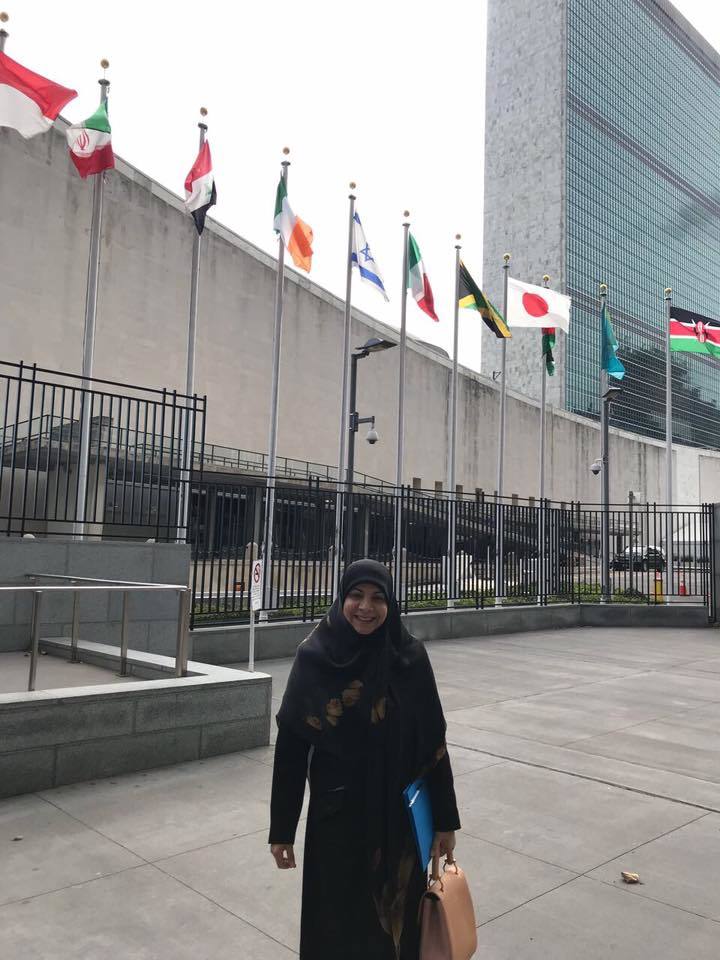 A Role Model
A visit to Dr. Hanan's Facebook page will reveal her humanitarian efforts and work for peace. Western governments and politicians should make use of the opportunity of Dr. Hanan's visit to their countries to gain from her experiences as a self-made leader from a struggling country such as Iraq. I write this article today not to necessarily promote her as a politician, but to acknowledge the good difference this woman has made to Iraq and the Middle East in general; as there is rarely any honest and balanced content about her for the English world to read.
Other Sources (Translated from):
1- https://www.alghadpress.com/news/اخبار-العراق-السياسية/93048/حنان-الفتلاوي-توجه-3-أسئلة-الى-رئيس-هيئة-النزاهة-ح
2- http://www.alsumaria.tv/news/221760/الفتلاوي-تدعو-لاستدعاء-السفير-الأميركي-والاحتجاج-ع/ar
3- http://www.iraqakhbar.com/554311
Related
Popular in the Community