UPDATE: *THE RESULTS ARE IN!*
You have voted Social Secretary Desiree Rogers Washington's Best-Dressed Woman. Dr. Jill Biden came in a close second, and Washington's first lady Michelle Fenty came in third. Here are the final results.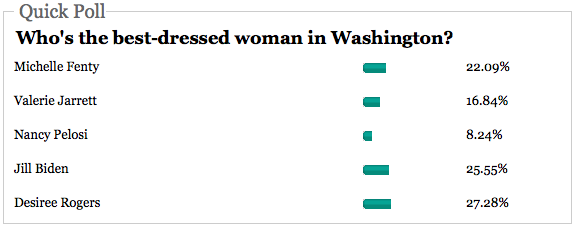 But that's not to say that Washington doesn't have other style stars. Take a look at our finalists in this category, and then cast your vote in the poll below.