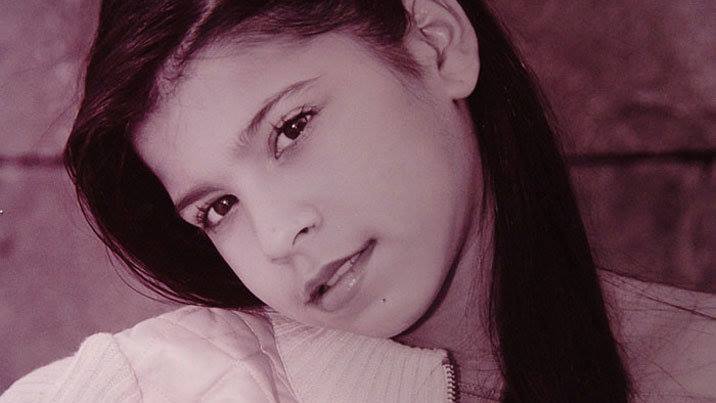 On December 6th, 2006, 13-year-old Tair Rada walked into her school's bathroom and into the hands of a violent killer. Her encounter there and the events that transpired in the bloodied stall of the girl's lavatory have since been shrouded in mystery. Tair's gruesome stabbing murder in Katzrin turned the routinely peaceful Israeli town in the Golan Heights into a firestorm of fear and accusation.
I recently stumbled upon the story in the form of a newly available Netflix docuseries "Shadow of Truth." Netflix recently purchased international distribution rights to the Israeli true crime doc, which is subtitled in English from its native Hebrew. I was immediately captivated by the heart-wrenching tale and found myself watching the entire four-part series in one sitting.
Utilizing interviews and taped interrogations, each episode of the series lures you into its depths with a seemingly airtight theory and supporting evidence, only to unabashedly dismantle it with a new mind-bending discovery. The masterfully crafted documentary constructs an emotional and psychological seesaw that makes Netflix's previous true crime binger, "Making a Murderer" look like a bad episode of "Law and Order."
"Shadow of Truth" casts more than a shadow of doubt on the guilt of Roman Zadorov, a Ukranian immigrant employed at Tair Rada's school. He was arrested a week after the murder and relentlessly interrogated by Police for six days. Zadorov, whose DNA was never found or linked to the crime scene, according to the docuseries, is currently serving life in prison after confessing and delivering a bumbling reenactment of the crime. He later recanted his testimony following evidence of duress and police coercion. --Certainly, if you're inclined to think that the story ends with him, you are undeniably mistaken.
As the series progresses, Roman Zadorov seems to trail off into the rearview mirror of possibility, when it comes to guilt or even persons of interest in the case. The story goes on to shine a suspicious light onto some of Tair's own classmates, many of whom had never been properly investigated by police. In fact, a lengthy list of students are said to have used the bathroom during the time of Tair's murder, some claiming to have witnessed suspicious occurrences and people –one girl having possibly spoken to the killer from outside the macabre bathroom stall, unaware of the crime in progress.
Tair's mother, Ilana Rada, has also stated, emphatically, that she did not believe Zadorov to be the murderer —but instead that the true culprits were hidden somewhere in "Tair's world," and even speculating that they could be children belonging to a Satanic cult. Her theory of Satanic involvement seems somewhat far-fetched until you consider the grisly information provided by the last episode of the series.
If the first three parts aren't gripping enough, the fourth delivers an astonishing blow and potential final piece to the puzzle — A piece by and large ignored and even mocked by Israeli Police, who seem to be more concerned with upholding their conviction of Roman Zadorov --who has now spent over a decade behind bars-- than finding justice.
Police have refused to reopen the case, despite critical new testimony, and have even sought to bury it. This egregious noncompliance coupled with the lack of follow-up and collection of appropriate evidence leaves much about Tair's case at a frustrating and somber ellipsis.
"Shadow of Truth" successfully conveys an engrossing narrative that easily reads like fiction, but despite its many staggering revelations, will perhaps leave you with more questions than answers. At the center of the haunting documentary series, and most vitally, is a tragic retelling of a young life lost and a family's need for closure —A story of murder, miscarriage of justice and police cover-up. For these reasons and countless others, questions may be exactly what this case needs.
Popular in the Community