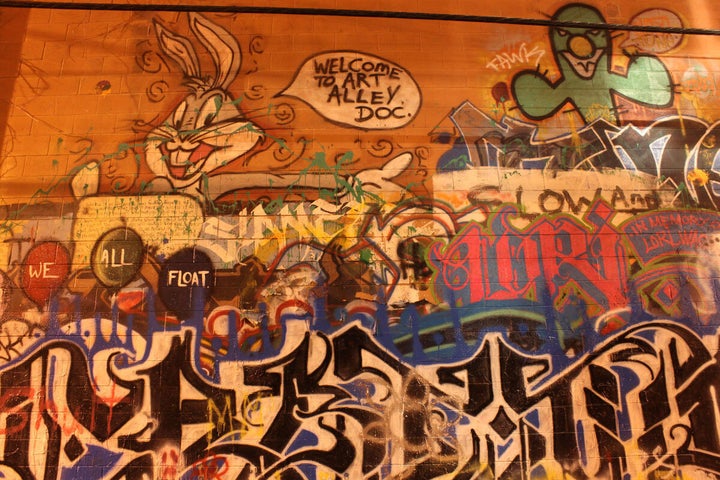 Hidden down an alley in the heart of Rapid City, South Dakota's buzzing downtown is Art Alley, a graffiti-filled couple of blocks also adorned with smaller paintings and wheatpaste posters tackling a variety of themes.
The installation, if you can call it that, first made local headlines in 2005, and since then has continued to flourish, despite the protestation of "Keep Out" signs on buildings along the route.
If anything, the community has embraced it: As I walked through one recent afternoon, three teenagers were diagramming their upcoming work, paint cans in hand -- something that would never happen in broad daylight back home in Brooklyn.
While the characters in the alley after sundown weren't necessarily friendly -- one asked me if I wanted to see him turn into a werewolf to the delight of his two drunk friends -- it didn't feel like a dark, threatening back alley. Which one supposes is the point.