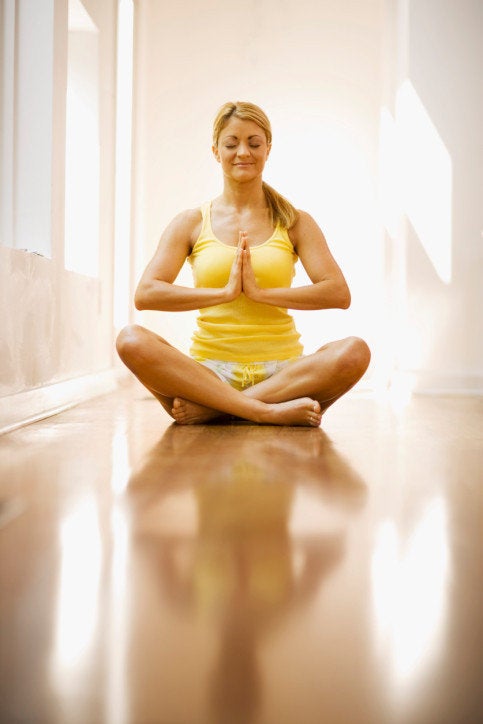 Right after "Plop-plop, fizz-fizz," the first thing that comes to mind when I hear the word "relief" is . . .
A handful of Buddhist teachers have been credited for making classical training accessible to Westerners without dumbing it down, and Joseph Goldstein is one of them. His message is clear, too: if you're suffering, you can find relief through meditation. And you don't have to be Buddhist to meditate.
The last time Joseph Goldstein gave a public talk in Los Angeles was in 2003, and that was the first time I saw him teach in person. I had heard audio tapes of his lectures and read some of his writings, but they hadn't prepared me for the power that underscored his soft-spoken presentation. I could feel it, and with that feeling of presence came a visceral sense of release and relief. His book "One Dharma" had just been published, and he talked about a time, early in his meditation practice, that he tried to untangle what he saw as inconsistencies between two schools of Buddhist thought. He struggled to "figure out" which view was correct until he realized that one didn't have to be right and the other wrong, that it was possible to understand both views as means to an end rather than statements of absolute truth. "Well," he told us, "that was a huge relief."
We don't know a lot. We don't know much more than we know. And it's a relief to let go of our attachment to views, our attachment to opinions, especially about things we don't know. A new mantra began to form in my mind: "Who knows?" This not-knowing is not a quality of bewilderment; it's not a quality of confusion. It actually is like a breath of fresh air, an openness of mind. Not knowing is simply holding an open mind regarding these very interesting questions to which we might not yet have answers.
Given the complex and mixed-up world that our children will inherit, becoming comfortable with not knowing an answer right away may be one of the most important life skills we can teach them. Kids get this concept easily. It tends to be a tougher practice for their parents. Luckily, there are strong teachers out there, and one of the strongest is Joseph Goldstein. It's been seven years since he gave a public talk in Los Angeles, but he'll be here again on Jan. 4 to speak at the Broad Stage in Santa Monica with proceeds to benefit InsightLA.