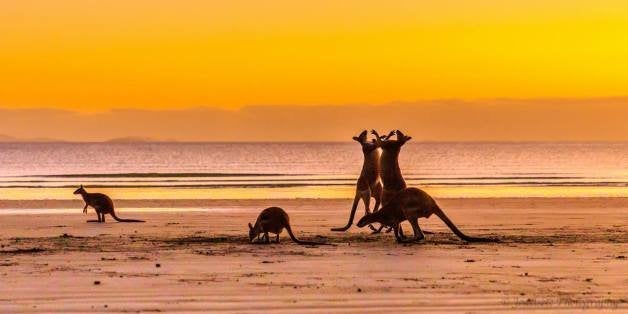 Until I had hopped into a shabby, hand-me down chevy with four German Au Pairs to road trip from our then-home Sydney, to Cairns, I was naive to the glory of Australia's National Parks and beaches.
A beach is a beach ... right? Sorry I wasn't sorry -- it just didn't sound that special.
As a southern California native who has lived in Barcelona and Rio, beach cities sit as a prerequisite to my residential preferences. Of course, I love the beach, but I want more than that out of my travels. Admittedly, I had no rush to visit Australia. Long-term work and holiday in Oz felt like a practical, feasible destination for expat life... but just visit Australia ... nah!
Like many travelers, I'd been drawn to "exotic" destinations. I glorified foreign natural wonders -- Machu Pichu, Iguazu Falls, Patagonia and the Amazon. I preferred Thai food, tigers, temples and elephants like those of Chiang Mai, Siem Reap and Halong Bay. I was enticed by Cyprus, Turkey, Serbia, Croatia, Hungary, and Romania. But another free-land of English-speaking, Billabong-wearing, fist-pumping, dirty-blondes was going to be everything I had in the City of Angels.
I avoided the Land of Oz, the UK, Canada and the U.S. like a plague of boredom. They didn't meet my standards of scream-out-loud adventure and cultural curiosity. Just quietly, I was an "exotic" destination snob. In fact, so comforted was I by the Aussies I'd met over-seas while traveling, that my one-way-ticket Down Under had been presumed as a safe choice -- a calculated risk.
I type away with the noted shame at my once unsophisticated, callow -- even ignorant -- portrayal of Westernized vacation destinations. We have romanticized bucket-list checks of swimming with elephants and trekking one-hundred-and-sixty-foot glaciers to the point where the average traveler frames Instagrammable sights a la "hit it and quit it." I only spent two days at Iguazu Falls, two days at Halong Bay, and perhaps a weekend at Machu Pichu. Given financial limitations and windows of allotted free-time, there is some reason to the madness of taking a shot and moving on to the next one like a bachelor at a strip club.
And whist I will not discount the value of exploring cultures alien to that of our own, we do not have to step too far from our comfort zone for a new vantage point to the world. This, I learned living and traveling in Australia.
Between teaching Sir-Mix-A lot lyrics via sixteen hour drives, catching shooting stars while sailing and setting ourselves up for a scenic sunrise, Australia became more than a safe haven of people I love. Nine-months Down Under, four caravanned road trips later, and I can earnestly say, that Australia's natural beauty is as extraordinary as its loving, interesting, fun-loving people. I love the land as I love its peeps!
Alas, a beach, is not just a beach ... when it looks like this:
1. From Melbourne, Victoria -- Onto The Great Ocean Road.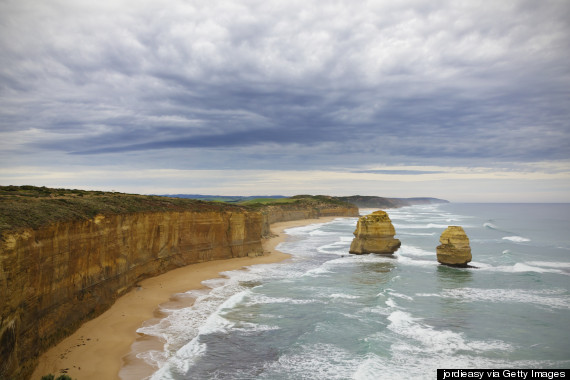 A jagged coastline with a collection of scattered islets, the Twelve Apostles is a unique wonder. En route from Melbourne, Australia's most European city: characterized by street art, hipsters and coffee shops. I leaped for the love of Bells Beach, Bay of Islands and Port Fairy.
2. From Bondi To Palm Beach, New South Wales.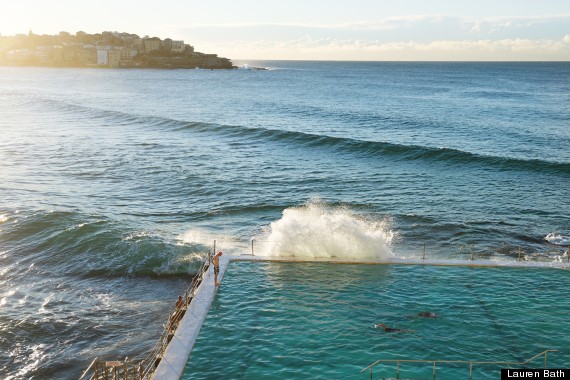 Strolling along sunny Coogee's shores, I too often catch a live band at Clovelly or BBQ at Tamarama. Dip into celebrity renowned Bondi, or dance at one of many Sydney harbor bars and lounges. Alternatively, a Sunday pub crawl in the Northern Beaches of Manly have me saying "my shout."
3. The Gold Coast's Byron Bay And Surfer's Paradise, Queensland.
Chillin' for the killin' Byron Bay is your go-to for a surf before some fish and chips. Low key with a Corona-and-lime vibe, the Aussie beach of Byron, is a haven for wave riders. Shockingly -- unlike the Vegas spindrift -- Surfer's Paradise.
While Byron's Bay is an aquatic boulevard for paddle boards, surf and starfish, Surfer's Paradise resembles Sin City, Cabo and Miami. Shop, drink, gamble and dance after a morning of sun-baking.
Take a ferry to Frazer Island, for a rain-forest beach escapade. A photo would deceive you to think we were in the Sahara Desert. The Champagne Pools, the Maheno Shipwreck and the Indian's Head Cliff over-looking Happy Valley's majestic beach left me wanting for more.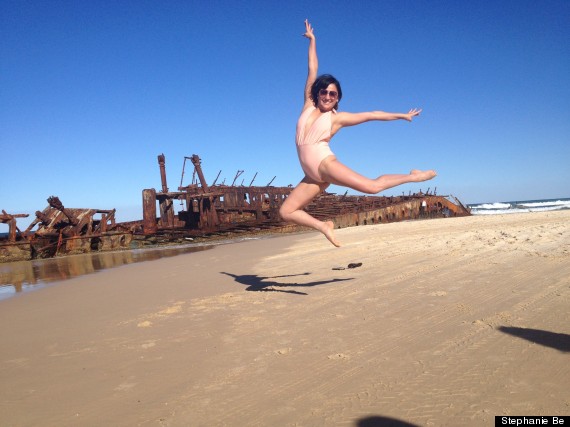 5. Whitsunday Islands And White Haven National Park
Sailing, snorkeling, and allowing the glow of the sun to kiss our skin, we embarked on the Avatar -- a former race boat turned sail boat -- for our Whitsunday Islands tour. Greeted by a skipper and deck-hand who looked like modern pirates, we made way to the silica sand beach of White Haven National Park.
6. Cairns And The Great Barrier Reef
With beauty so grand, a self-imposed a "you're not going to not dive the Great Barrier Reef" enabled me to over-come my greatest fear -- drowning. Cool Cairns and deep dives wrapped up an experience of a life-time!
Related