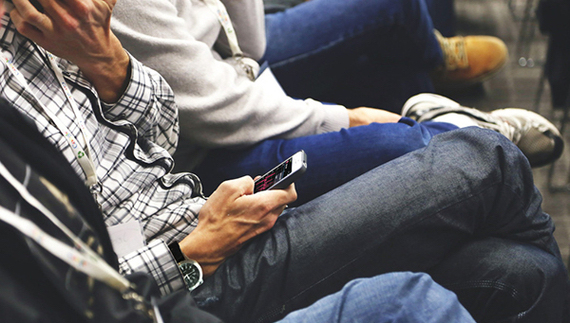 By now, we have all heard of the "legendary" new Apple Watch. But will it really be that legendary? Ingenious marketing and even more groundbreaking products have allowed Apple to build a brand that carries an aura that consumers trust. There is no doubt that millions will buy the new gadget for no reason other than "it's an Apple product." For this reason more than anything, we need to be cautious when assessing its quality, ensuring that we to stick to the realities of this new gadget.
First and foremost, the "watch" isn't really a watch, and by no means is it a timepiece. It's a gadget. Just like the current iteration of Google Glass, Apple Watch is bound to be hugely popular in the developer community; but for most individuals outside of the tech industry, there is no way that an Apple Watch will be able to replace classical timepieces.
Why? Classical Swiss timepieces have a brand. They have a culture. They make you feel a certain way. They have emotional significance. Can a smartwatch really replace that Tag Heuer you bought after graduation, that Omega that your father passed down to you, or that Cartier you hope to pass down to your children? Of course not; the technology behind the gadget will be obsolete after only a few years.
But what if we could maintain the culture and sentimental value of a classical timepiece while having all the functionality of a smartwatch? What if we could blend new innovative technology while not radically changing the nature of your classical watch?
Well there is a startup doing that: MainTool. Based in the Paris and Philadelphia areas, this international startup has developed a patent-pending strap that allows watchmakers to make any of their watches "smart." Indeed, MainTool's straps come in all forms and can measure your heart rate, track your footsteps, record your skin and the ambient temperature, and alert you via discrete vibrations. The best part is that you can also install the MainTool strap onto any watch model you already own; thus, you can have all the features of a smartwatch without compromising on design, brand or culture. After all, with MainTool, you still have a Swiss timepiece on your wrist -- "not a useless, lifeless screen that doesn't even tell the time if it's out of battery," (as the CEO describes the Apple Watch).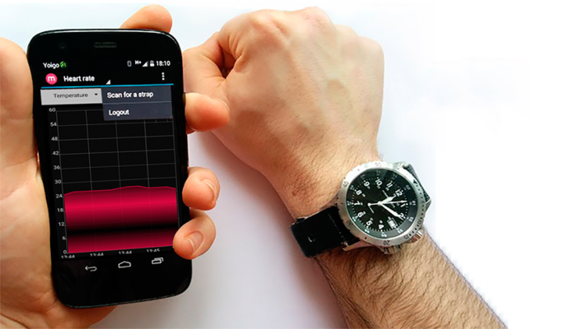 This trend of combining game-changing technology with fashion really does seem to be where the future of tech lies. Apple is pointing to a future where technology companies can charge $17k for gadgets. Tesla is selling $100k luxury cars. Nest is even making your thermostat "smart" to give you more luxury in your house. Silicon Valley seems to be pivoting... the inflection point of the fashion tech industry is here. More and more, it seems like innovative tech companies are trying to find ways of embedding game-changing technology into fashion items without altering their "coolness" or prestige. As the CEO of MainTool says, "let's have the tech you want find a way to work around the watch you love." Fashion-tech is exploding; let's take advantage.
All images taken with permission from MainTool
Calling all HuffPost superfans!
Sign up for membership to become a founding member and help shape HuffPost's next chapter