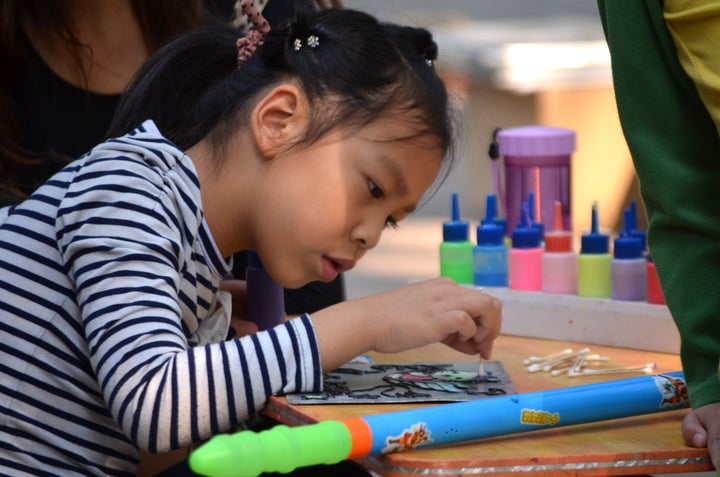 I admit it. I enjoy The Gong Show. As a child, I watched and laughed at the performers' ridiculous abilities to lift my spirits after I had a bad day at school. Television and online clips of the surreal 1970s "talent" fest have the same effect on me now as an adult who teaches at a Chicago university and has published fiction and journalism.
Unlike The Gong Show's chintzy consolation prizes for its amateur competitors, President Donald Trump's desire to eliminate the National Endowment for the Arts will not offer America any panacea. If Congress approves this part of Trump's cruel budget plan and hits the gong on the NEA, its elimination will make the United States the only industrialized Western nation that does not federally fund the arts.
In an email, I asked the iconic writer Erica Jong, who received a 1973 NEA fellowship that helped her write her legendary first novel Fear of Flying, what the general public may not realize about the NEA. Her answer should sober all Americans.
"Mostly the NEA supports arts organizations--music, theatre enriching our communities," she said. "Those organizations get small amounts and raise other funds using this cheering interest as a base."
The NEA's elimination will impact community-arts organizations, arts-education programs, and artists from marginalized communities the most. And once we lose those voices, we lose America as well.
"Just last fall, 40 Chicago arts organizations received $1.3 million from the NEA, and there's another series of awards scheduled for the spring," said Mark Kelly, Commissioner of the Chicago Department of Cultural Affairs and Special Events.
The cost to tax payers to fund the NEA equals less than a postage stamp – a small amount to receive a wealth of beauty and empathy – and creates less than one percent of the Federal budget. Such a small amount seems like it should not make a huge difference in balancing the budget and reducing the federal deficit. Some politicians though, mainly in the GOP, believe the government should not be required to fund the arts and that private funding and the free market are good enough to subsidize art.
Yet The Boston Globe's Renée Loth pointed out that relying solely on private funding only allows people to read and view "the most popular or commercial work ." Art that challenges and breaks new ground struggles to find exposure, and community programs in cities and rural towns lose financial support not beholden to shareholders or the limited tastes of one corporate individual.
". . . [L]et's be clear about one thing: [the NEA's elimination] would have a devastating impact on Chicago's arts and culture scene," Kelly said.
It would also decimate America's artistic voices coming from marginalized communities. The NEA champions America's diversity. Community-arts organizations and arts-education programs also serve and address underrepresented communities. This year the organization 3Arts, which provides residency fellowships for disabled artists among its programs, the Chicago Hip-Hop Day Festival, and Project STEP in Boston that teaches classical string music to children of racial and ethnic minorities received NEA grants.
Just a few years ago, the NEA awarded an individual fellowship to Lin-Manuel Miranda. This helped him write Hamilton, the sea-changing Tony Award and Pulitzer Prize-winning musical that featured racial-minorities in the roles of Founding Fathers Alexander Hamilton, Thomas Jefferson, Aaron Burr, and George Washington.
I am a marginalized artist too. The Chicago Department of Cultural Affairs and Special Events awarded me my first grant a year after my multiple sclerosis diagnosis. Medical bills eat a significant portion of my income.
While I have not applied for an individual NEA literature fellowship, I have benefited from the Illinois Arts Council and the Chicago Department of Cultural Affairs and Special Events. Both entities receive NEA grants to partially fund their own grants to individual local artists.
By fighting for the NEA's survival through contacting our Congressional representatives and writing letters to our local newspapers, we fight for our survival as a nation. The arts and the NEA do the actual work in making America great again.
Calling all HuffPost superfans!
Sign up for membership to become a founding member and help shape HuffPost's next chapter