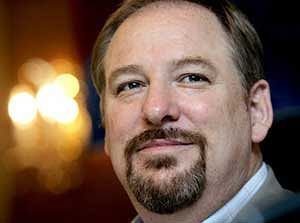 In his song, "Dignity," Bob Dylan - the unofficial poet laureate of the Baby Boomer generation - wrote, "...the soul of a nation is under the knife..,' and went on to describe the many and varied ways people search for the elusive virtue of self respect.
This has never been more apparent than in the bifurcation of our societal psyche following the invitation last month by President-elect Obama to Dr. Rick Warren to give the Invocation at the Swearing-in Ceremony of his historic Inauguration January 20.
Dr. Warren, pastor of Saddleback Valley Community Church in Southern California, represents a new brand of Evangelicals who apply the timeless message of the Gospel in a timely way. Who can argue with his tireless international efforts to take on the five global giants of pandemic disease, extreme poverty, illiteracy, self-centered leadership and spiritual emptiness? He and his wife Kay have spent millions from the proceeds of his best-selling book, "The Purpose Driven Life," to assist people infected and affected by HIV/AIDS - including many in the gay community.
The December 16 announcement by the Presidential Inaugural Committee (PIC) of the selection of Dr. Warren, described by some media as "America's Pastor," became immediately controversial and he found himself being attacked by both sides in this battle for our national soul. It is not unlike the Civil War soldier who wore a Union coat and Confederate pants and was shot at by both sides.
It is curious that the man who hosted the first joint appearance of the presumptive Presidential nominees at a Civil Forum last August - affirmed by many media reports as a high water mark among the debates as he sought common middle ground for the common good on moral and
spiritual issues -- now finds himself in the middle of a firestorm.
Some of these attacks came from the right, by those upset that a Christian pastor who believes that God knit us in the womb could offer a blessing to inaugurate a man who has expressed polar opposite views on the issue of choice. But Dr. Warren is taking his cues from the Bible, which admonishes people of faith to pray for our leaders.


Warren has expressed his love for America and how honored he is to seek God's continued blessing on the office of the President and its current and future inhabitant at this 44th peaceful transfer of power. He has noted his privilege as other Evangelical pastors before him to pray wisdom for all of our national leadership and for unity and protection for our nation and citizens at this critical time - not to invoke God's blessing on a party, policies or programs.
Other criticism came from voices on the left, who misunderstood Warren's concern about the redefinition of marriage and felt the President-elect should not have extended an invitation to ask his pastoral friend to pray.
There is nothing newsworthy about an Evangelical pastor supporting the 5,000 year definition of marriage as one man and one woman, for life - a position held by tens of thousands of Bible-affirming pastors across the country and acknowledged by every religion on the planet. But he stayed completely out of the Proposition 8 debate for the entire campaign season, not making any statement until he responded to members' questions in an internal communication to his congregation the week before the vote. That cause is simply not where he wanted to focus his time and distract from his calling to preach the good news of grace, assist the poor and care for the sick.
Warren believes everyone should have the freedom to make their own moral choices. He has repeatedly stated that divorce, not gay partnerships, is what is hurting the American family. As such, he has become a target not because he is the most vocal in support of a traditional definition of marriage, but rather the most visible.
What is newsworthy is how President-elect Obama, a professing fellow-Christian, reached across the cultural divide to invite Dr. Warren to participate in his Swearing-in ceremony. He joins renowned civil rights Pastor Joseph Lowry (who, like Warren, opposes the redefinition of marriage while supporting equal rights for gays) in a ceremony that is as inclusive as it is historic, as the President-elect said it would be.
In the wake of the recent financial crisis and historic election -- including the controversial passing of California Proposition 8 -- America is undergoing a test of unity. In some respects, Dr. Warren is one piece in a much bigger puzzle and by some observations is being used as a bargaining chip by groups upset with President-elect Obama for governing from the center and not their corner.
As a pastor, Warren believes in the separation of church and state, but doesn't believe that we can separate religion from politics, because one's faith determines one's worldview. Beyond preaching, three of Warren's other life goals include helping individuals accept responsibility, helping the Church regain credibility and encouraging society to return to civility.
The caricaturization and vilification of Rick Warren from both sides is perhaps symptomatic of how polarized we have become since the last Democrat was inaugurated 16 years ago. We didn't have such an outcry when other Evangelicals delivered the official prayers. Is all this anger and hatred pointing to another division in our nation, along ideology rather than geography? Are we headed for another Civil War, of sorts - a Civic War, if you will, because there is nothing civil about it? I fear so, unless we, as a nation, return to civility.
Three years ago Warren took the initial risk by inviting then-Senator Obama to speak at his annual AIDS & The Church Conference at Saddleback, for which the pastor was savagely criticized from the right. President-elect Obama has since taken a big risk by inviting him to pray, and has taken similar flak from the other side.
Through this visible Inaugural platform, President-elect Obama and Dr. Rick Warren have opportunity together to move beyond sectarian interest to national interest; to go beyond being informative on an agenda to being collaborative for America from a position informed by faith and a perspective driven by civility.
Hopefully, individuals passionately expressing opinions from the left and the right will recognize that both Warren and President-elect Obama have shown a commitment to together model civility in America, how to disagree without being disagreeable and how to walk arm-in-arm without seeing eye-to-eye. In the process, they can rise above popularity and polarity to be men of consequence in difficult times.

Larry Ross is President of A. Larry Ross Communications, a full-service agency that provides cross-over media liaison emanating from or targeted to the Christian market. With more than 30 years experience influencing public opinion through in mainstream and Christian public relations, Mr. Ross' mission is to "restore faith in media," by providing "value-added P.R. that defines values" and gives Christian messages relevance and meaning in mainstream media. His clients include Pastor Rick Warren.
REAL LIFE. REAL NEWS. REAL VOICES.
Help us tell more of the stories that matter from voices that too often remain unheard.