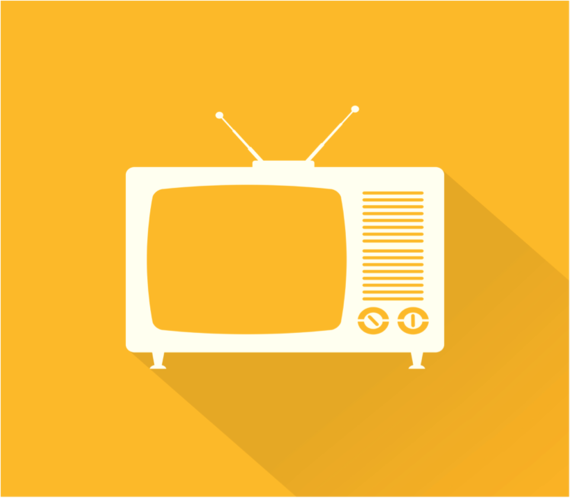 It never ceases to amaze me how many actors and voice talent claim they don't watch television or even own a TV. I find this odd. It's like saying, "I want to break into film, but I've never seen a movie."
Considering television and film have all but merged today, not studying the medium you intend to work in reads as if you expect the industry to be more interested in you than you are in it. Besides, it honestly, truly, and deeply, is in fact the Golden Age of Television. You can't say, "There's nothing worth watching on." And I can prove it.
Even if you're a bone fide cable-cutter, there's no way you can refute the remarkable writing, performances and production values of some of the best TV has to offer today. We've never had this much remarkable content to contend with, even if you don't own a proper tellie and you're watching from your tablet or laptop.
If you want to be in commercials, you have to watch commercials. Good ones! Same theory applies to television. (And, yes, for the record, it's considered TV, even if it's on Netflix, Hulu or Amazon.) If you hope to work in the medium, you must expose yourself to it. Ideally, the very best of it.
Just in case you need a little help as to which direction to turn, here are just a handful of today's very best efforts.
20 Shows To Watch (& Study):
1. Better Call Saul (AMC) The Breaking Bad prequel that rivals most shows. Period.
2. Empire (FOX) New York Times calls it "Godfather meets King Lear". Well put. (There's a nod to the Scottish play in there as well, only waaaay more up-to-date.)
3. Game of Thrones (HBO) #1 show on the planet for the 5th year. It's flat out amazing.
4. Silicon Valley (HBO) This is in fact the world we live in, even if we don't live in Silicon Valley.
5. Playing House (USA Network) Hilariously funny, smart, surprising.
6. Orphan Black (BBC America) Suspenseful, intense, addicting.
7. Jessica Jones (Netflix HD) An elevated Marvel comics offspring. Smart and cool.
8. Transparent (CW) Discover where all the Golden Globes went. Brilliant.
9. Westworld (HBO) Suspenseful, intriguing, well-crafted. Great stuff!
10. Mr. Robot (USA Network) Hello, Reality. (I shudder to think.)
11. Atlanta (FX) Clever, honest, comedy meets pathos and they have a beautiful child.
12. This Is Us (NBC) Real. Relatable. Ironic.
13. The Americans (FX) Recently canceled. HUGE mistake. It's extraordinary and should continue. You be the judge.
14. Man Seeks Woman (FXX) This show falls under "Lighten Up Already". It's hilarious!
15. Broad City (Comedy Central) Chicks are too funny!
16. Orange Is The New Black (Netflix) And it keeps getting better. GREAT ensemble!
17. The Night Of (HBO) Creepy, suspenseful goodness.
18. And Then There Were None (Lifetime) Originally aired on BBC, this Agatha Christie adaptation will keep you guessing.
19. VEEP (HBO) This thing just keeps getting better and better.
20. The Andy Griffith Show (Netflix) Humor me. It's better than popcorn. I smell a pie in the oven... great escape any time.
Could I come up with more? Absolutely. Just get on with it already.
I totally understand. You've been meaning to watch (fill in the blank here), but you "want to start from the beginning"? Give it up. You'll never see it at that rate.
To be honest, I don't think I ever became fully invested in a show from the very beginning. Maybe when I was a kid. But even with The Sopranos, Breaking Bad, Game of Thrones I started watching somewhere in the middle to end of the 2nd season or so. Same with The Walking Dead, Mad Men and Downton Abbey. I didn't start from the beginning on any of them. I doubled back after became fully invested in the series.
So, just as an experiment, give that a try. Start somewhere around the 2nd or 3rd episode from the end of the 2nd season, or maybe even mid-way through the 3rd season. I dare you to watch 6 consecutive episodes. Maybe 7. Then it's not as overwhelming as attempting to start watching a show from the very beginning, and less of a commitment, too. No pressure. Once you're in--you're in. If not, at least you'll have a better idea of what the tone of the show is, the banter of the speech, the character and plot twists. All those iconic elements become a frame of reference for future auditions and direction.
Hopefully you'll discover something new and exciting. If nothing else, you might learn something, feed your soul, and fill the gap that is your ordinary everyday.
Popular in the Community