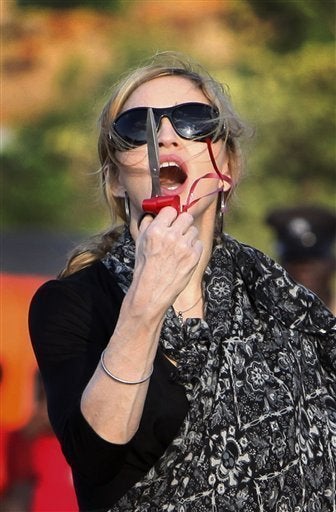 If rock photography is a "silent window into the world of sound," then "Who Shot Rock & Roll, A Photographic History, 1955 to the Present," curated by Gail Buckland, is the loudest exhibit ever. Opening last night at The Brooklyn Museum, "Who Shot Rock" explores intimacy, passion and the countless other reasons we all love rock and roll in the first place.
Featuring over 175 works, the exhibit is organized into six sections: images taken behind the scenes, performance images, snapshots of musicians at the beginning of their careers, images of crowds and fans, album covers and conceptual images.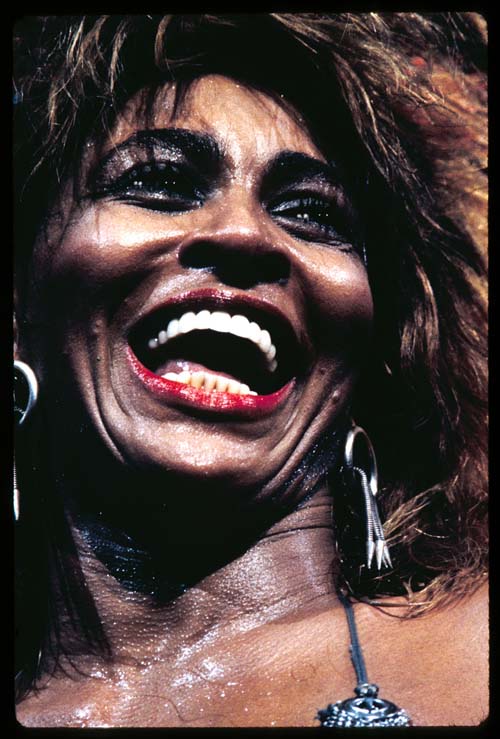 Courtesy of Henry Diltz
The images of crowds and fans and the behind-the-scenes shots are the ones that resonate the most, if only for their stark dichotomy. "Madonna, I" taken by Andreas Gursky is a massive picture of Madonna playing before a crowd that seems endless. While Gursky used a computer to edit this image, the effect remains: Madonna and her concerts appear otherworldly. Elsewhere, Amy Arbus depicts Madonna standing alone with a bowling bag on a street in New York City. Relatable yet confident, Madonna looks surprisingly human -- something that's easy to forget in Gursky's picture.
The exhibit claims to not be a history of rock and roll and its stars, but rather of the "men and women who have photographed it and given the music its visual identity."
Unfortunately, the show has trouble living up to this goal. Moving from one section to another, viewers largely find themselves star-struck. A young Jimi Hendrix looking startlingly sober as he plays backup guitar for Wilson Pickett distracts the viewer from the interesting blurb about the photographer (William "Popsie" Randolph) next to the photo. Jean-Paul Goude's sparse decoration and cut-up Ektachrome would be good studies for any young photographer, but when looking at his photographs of Grace Jones, it's hard to find artistic nuance beyond her goddess-like figure.
Not every photograph, however, is like this. Albert Watson's photographic process begs to be demystified when you view his inexplicable Mick Jagger/leopard amalgamation or his portrait of Michael Jackson that is fractured and reflected numerous times over. Both of these portraits are all the more impressive when you realize they are printed without the aid of computers.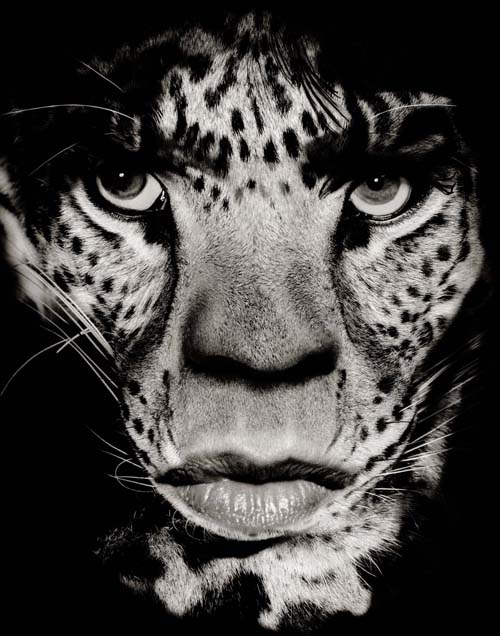 Courtesy of Albert Watson
David LaChapelle, who has two photographs in the exhibit, also draws attention to the craft with his elaborate staging and use of props. You recognize his distinctive work instantly, but in an exhibit full of intimacy and raw energy, his pieces come off as fake and cartoonish.
For a real emphasis on the supposed "handmaidens" to the rock-and-roll revolution, one has to read the book, Who Shot Rock & Roll: A Photographic History, 1955 to the Present, published by Alfred A. Knopf. The book itself actually preceded the exhibit and is divided solely by photographer and, surprisingly, no other theme. Within its friendly confines and jarring images, a reader can't help but linger over the photos and their accompanying descriptions.
"Who Shot Rock" ended its opening night with a fitting tribute to rock and roll: a performance by Blondie. Front-woman Debbie Harry (sporting jet-black hair almost as an affront to the numerous blonde pictures of her within the exhibit) crooned the audience with all the Blondie hits -- "Call Me", "Rapture" and "Heart of Glass" -- and even a Michael Jackson tribute. And the audience, even though they were strictly told no photographs, snapped pictures throughout the entire performance.
Who could blame them? They just wanted to capture their own shot of rock.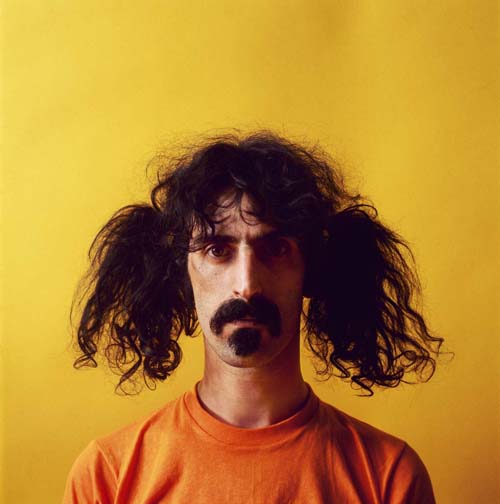 Courtesy of Jerry Schatzberg
Popular in the Community