This article originally appeared on Fatherly.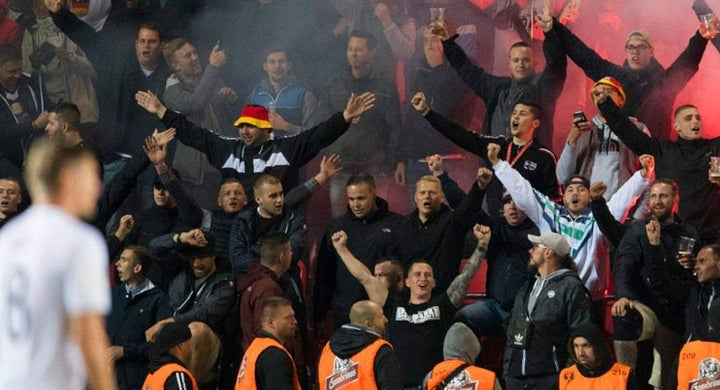 The United States Men's Soccer team was officially eliminated from qualifying for the 2018 World Cup when the team failed to beat (or even tie) Trinidad and Tobago, a country with approximately 329 million fewer people than America. It was an embarrassing loss for a team that is all too familiar with embarrassing losses. It was also confirmation of the long held suspicion that men's soccer in the US is a total joke. And while it certainly is sad knowing that next summer you won't get to cheer on the American Outlaws, there is also a silver lining: You're no longer obliged to root for America, which isn't very fun anyway.
You and yours can now root for whatever team you want, maybe even a team that could win. But how are you supposed to know which bandwagon to hop on? Is England still good? Which country does Messi play for? These are the sort of pressing questions that people who don't know much about soccer want answered. Don't worry. We've got you. Here are six teams you and your family should consider adopting for the 2018 World Cup.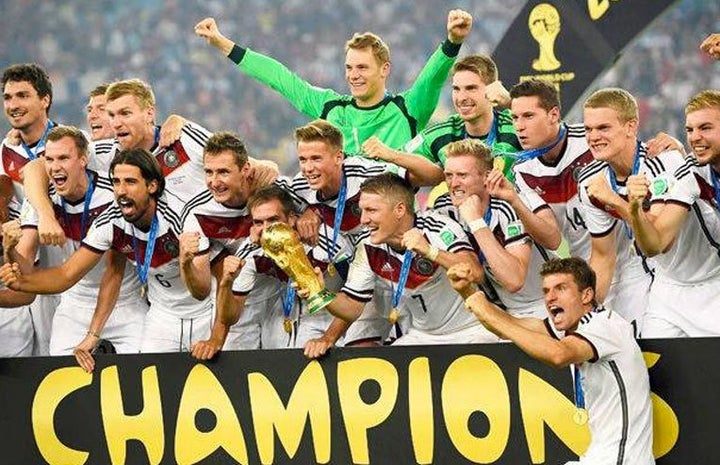 Germany is the reigning World Cup champion, thanks to an all-time great game-winning goal in the 22nd minute of extra time against Argentina in the 2014 World Cup Final, and four years later, Germany remains a step ahead of the pack. Armed with a killer counter-attack and a lockdown defense, Germany managed to score 43 goals in the qualifying rounds while giving up only four. If you and your kids are willing to shamelessly hop on a bandwagon, you can't do much better than riding with the Germans.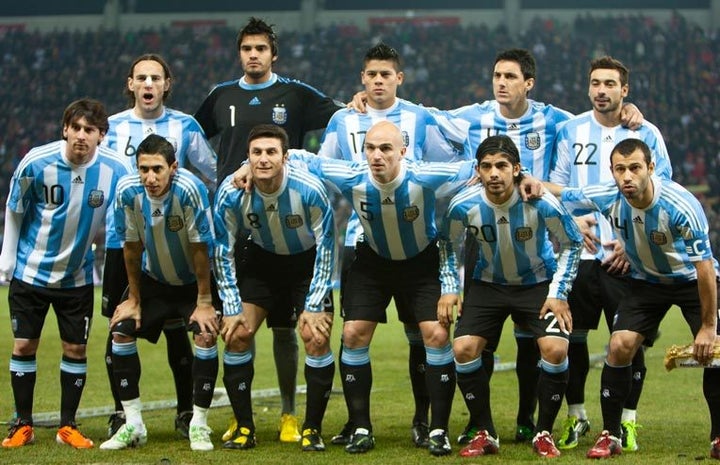 Argentina is one of the best teams in the world but it also has too many glaring weaknesses to likely make any real run at the World Cup. Still, even if Argentina isn't destined for eternal soccer glory, the Messi-led team is guaranteed to be a blast to watch. The offense has a ton of firepower beyond the greatest soccer player of all time and while soccer often has a reputation for being boring, it's hard to imagine that will ever be the case with Argentina. Sure, rooting for a winner would be nice but why not take a risk and root for a winner who you'll actually enjoy watching?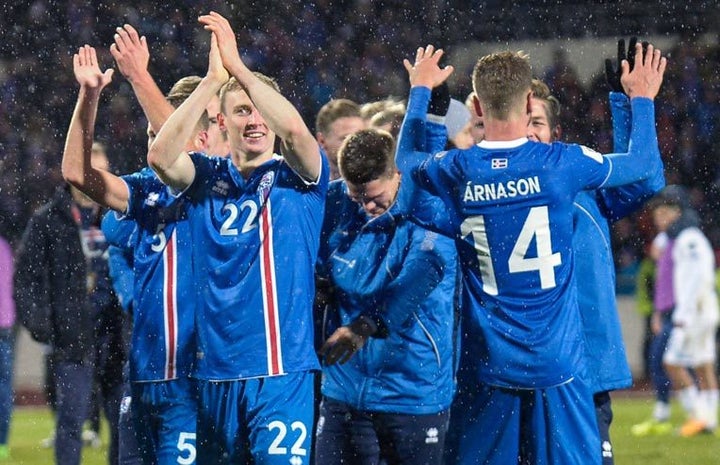 More than just a trendy vacation spot, Iceland also has the 22nd ranked team on earth and has managed to consistently outperform expectations for a country with a population of around 330,000. Maybe you and your kid don't just want to hop on to some storied country's bandwagon. Maybe you'd rather be rooting for a team that will be low on wins but high on social currency. After all, isn't that what soccer is really about?
TEAM NORTH AMERICA TEAM: MEXICO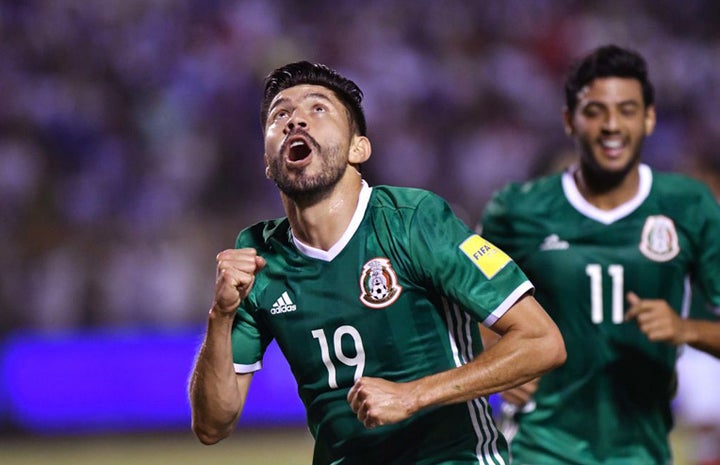 The United States may have failed miserably but that doesn't mean you can't swap out that national pride for a little continental camaraderie, right? Mexico is not a favorite by any means – they're currently ranked 14th, right between England and Wales – but they are America's downstairs neighbor and that has to count for something. So swap out that red, white, and blue for red, white, and green and vaya con Dios.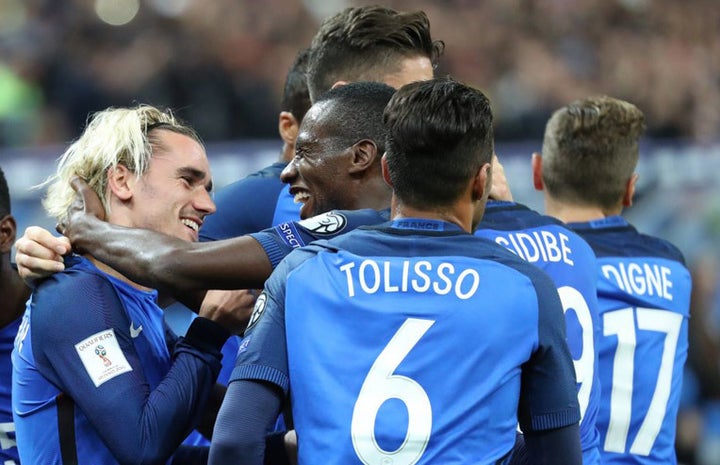 Yep, you read that right. To most of us, cowardice may be as synonymous with France as baguettes and art, but you wouldn't know that watching their men's soccer team on the pitch. Led by the dynamic midfield duo of Antoine Griezmann and Paul Pogba, these guys know how to battle it out and aren't afraid to make the tough slide in order to increase their chances of winning. And since soccer so blatantly encourages whining and flopping, you want your kid rooting for someone who understands real victory comes through blood, sweat, and tears. Not just tears.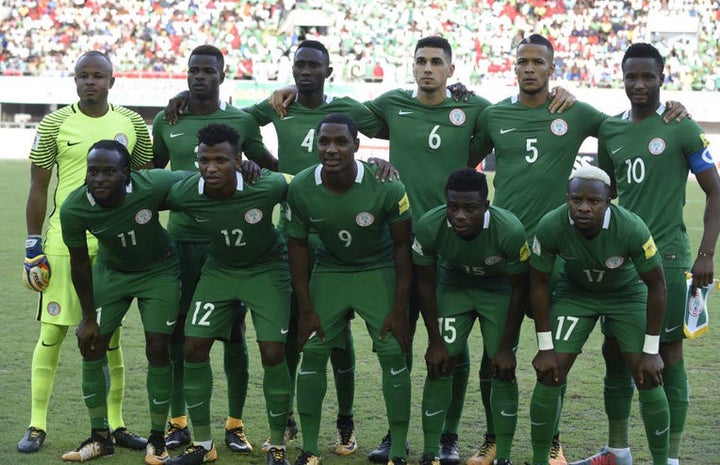 Are you the type of fan who takes pride in rooting for the team that nobody else was even aware was playing in the World Cup? Does you think winning only really counts if you are the only person who predicted it? If so, become a die hard fan of Nigeria, which is currently ranked 44th among international teams. Chances are high Nigeria won't make it out of group play but if they somehow do, you will have more bragging rights than any of your friends who safely bet on the Germans.
Related
Popular in the Community