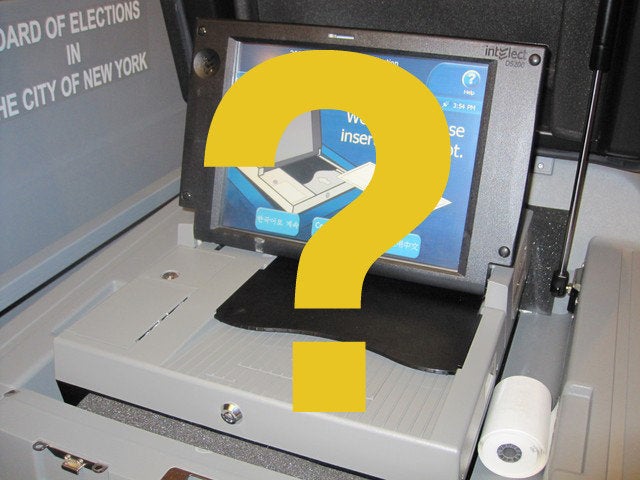 Nov. 4 -- What explains the Republican victories in 2010 and what may they tell us about 2012? It's obvious that the candidates who get the most votes will win. But there's an important kernel of wisdom there: Who wins elections depends heavily on who shows up to vote.
That helps explain a lot of what happened this year and what may be in store for candidates in 2012.
The 2010 midterm election experienced the highest turnout for a midterm election in the past 30 years. An estimated 41.5 percent of those eligible to vote participated, which appears to have topped the 41.1 percent in the 1994 midterm elections -- another good year for Republicans.
There were only slight changes in who voted in 2010 compared with the last midterm election in 2006. According to the exit polls, 79 percent of 2006 voters were white and 78 percent of 2010 voters were white. The youngest people were less slightly less likely to vote, with 12 percent of those under age 30 voting in 2006 compared with 11 percent in 2010. The electorate noticeably grayed, with people age 65 and older increasing from 19 percent of voters in 2006 to 23 percent in 2010.
Interestingly, those most affected by the economic downturn were a smaller share of the electorate; those with household incomes less than $50,000 were 40 percent of the 2006 electorate, but were only 37 percent of the 2010 electorate.
These changes in who voted are interesting, but they are not enough to explain the dramatic Republican House of Representatives victories. Those who voted in 2010 simply favored Republicans more across the board. The changes were starkest among the elderly. In 2006, they evenly split their votes between Democratic and Republican House candidates. In 2010, they favored Republican House candidates 59 percent to 38 percent. Independents flipped their allegiances, with 57 percent supporting Democratic House candidates in 2006 and 56 percent supporting Republican House candidates in 2010.
To understand what the 2010 elections may mean for 2012, one has to appreciate that presidential electorates are much different than midterm electorates. For one, turnout is higher; 61.6 percent of those eligible to vote did so in 2008 -- the highest turnout since the 62.8 percent who voted in 1964. Who votes in presidential elections but skips midterm elections? They are the youth: 18 percent of the 2008 electorate was under age 30. They are minorities: Only 74 percent of the 2008 electorate was white. And they are Democrats and independents. Whereas 32 percent of 2008 voters identified themselves as Republicans, 38 percent of 2010 voters did so.
So what do all these numbers tell us?
First, we have entered a time of extreme volatility in the electorate, with dramatic swings possible from one election to the next. Second, we are almost certain to see at least a slightly more Democratic-friendly electorate in 2012 as traditional members of the Democratic coalition engage again.
Popular in the Community