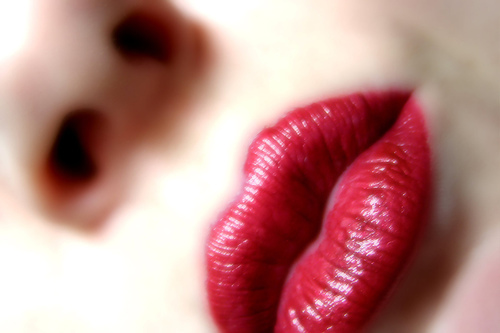 It's hard to find a celebrity or supermodel these days who isn't sporting a couple of big fat lips on her face. In most cases, those big puffy lips aren't the lips she was not born with. Those lips were purchased at great cost and considerable pain. And why? Apparently because they look youthful or sexy or something like that.
I think they look like they hurt. Anyone who's had a swollen lip knows that swollen body parts are painful. But even if the pain diminishes and the skin stretches over time to accommodate the size of the puffy lips, it is going to be painful to have the procedure again in six months when the hyaluronic acid has gone wherever it goes when it leaves the lip area.
And where does the stuff go when it makes its way out of your lips after half a year? Maybe it gets absorbed into your blood stream and leaves the body the same way as other liquid waste? On the other hand, maybe it goes directly to your nose and gives you a big puffy nose. But apparently the desirability of big lips does not also apply to big noses these days. Perhaps that's because a big nose would compete with the big lips diminishing the relative size of the lips and thus making the investment in the big lips a giant waste of time and money. Pure speculation, on my part.

I don't know when the cult of the big body part started in this country, but I have read that stout men and women were in vogue during the depression because a heavy girth indicated that you had enough to eat and were therefore employed, or wealthy, during lean times. Decades later, after World War II, thin waists and big breasts were the beauty standard. Eventually, the cult of the big worked its way up to the lips in the 1990s and down to the butt more recently.
I actually don't understand the lure of the big butt, but then again, I am not a man. There are many things I don't understand because I am not a man. But I do know that it is really hard for most women to find pants that fit and look flattering, so it must be even harder for women who have a Kim Kardashian-sized butt and slender waist. I wouldn't wish that on anyone so clearly I'm not a man.

Apparently the fashion favoring big features has not made its way to the hands or feet yet. And the cult of the big may never make its way to the stomach area. But if it does, look out celebrities and supermodels! There will be a freaking ton of us nipping at your heels. Your days will be so numbered. No one will be admiring your puffy lips when they catch sight our big bay windows. No one. Trust me. Game over, skinny girls.