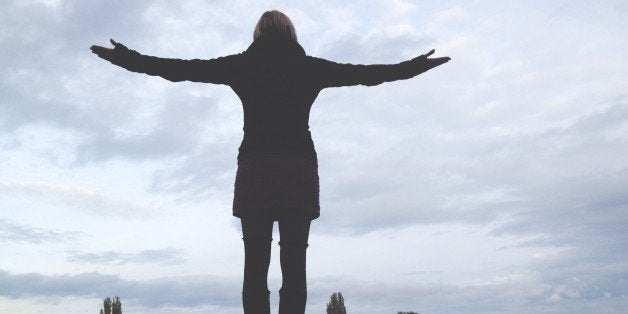 "Who wants to be vulnerable at work?"
It's a question I often ask during workshops or speaking engagements. And surprise: Very few hands go up. I understand why. We are programed to act as if we know what we are doing at work, even in moments when we have no clue.
Who wants to risk being perceived as defenseless, weak or unsure in the eyes of our superiors, employees and colleagues? Not many of us. We act instead from a shared belief that being vulnerable at work is not acceptable, that it will result in perceptions of incompetence, lack of confidence and poor reviews.
But what if we upended that belief? What if being vulnerable at work was in fact the linchpin that meaningfully shifts the way we work? Open workspaces and flex-time options are great, but they're not game changing when it comes to HOW we show up at work.
What if -- like the invention of the pen, typewriter or computer -- vulnerability could radically shift the workplace in the coming decade? What if today's children could enter the workforce with the ability to fully and authentically show up, owning their strengths as well as their uncertainties and imperfections?

Vulnerability can mean both openness and defenselessness. Not many words encompass such paradox; no wonder it's so difficult to express, especially in the workplace. Defenselessness is driven by fear. As humans we avoid this feeling at all costs given that it used to mean death when we were all running around as cave people.
Whereas, openness captures our human desire to been seen and acknowledged, and can only happen if we are willing to put down our defenses, to acknowledge and share our fears of being wrong, failing, embarrassing ourselves, or not being good enough. When we show people who we really are in all aspects of our life, we risk being rejected or ridiculed for what we value and believe. For some, this risk feels as primal as defending ourselves from a wild beast.
But when we choose defense over openness we rob ourselves the opportunity to contribute a foundational element of team success: trust. As any business expert will assert, trust is essential to building and maintaining successful teams and companies. Avoiding vulnerability at work is avoiding the parts of the journey that galvanize effective teams.
Meaningfully shifting how we show up at work begins with being vulnerable. Think about it: Where are you open and where are you defending at work right now? What would happen if you dropped your guard? How would openness impact the people with whom you work?
The choice is yours to defend or open. What are you going to choose?
Related