The eldest son of President Donald Trump met with a Russian lawyer in June of 2016 after being promised information linked to the Russian government that would "incriminate" Democrat Hillary Clinton, the clearest indication yet that Trump's campaign may have colluded with Russia in last year's presidential election.
Here's a guide to who we know was at the meeting.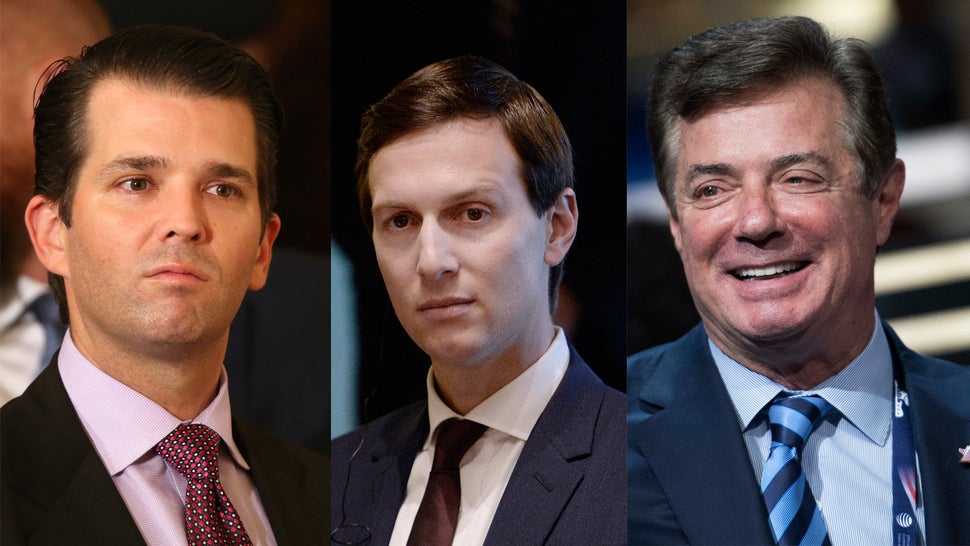 Donald Trump Jr., Trump's eldest son
Jared Kushner, Trump's son-in-law and adviser
Paul Manafort, Trump's then-campaign chairman
"If it's what you say I love it," Trump Jr. wrote in a follow-up email.
He included Kushner and Manafort on the email chain, and both men attended the meeting at New York's Trump Tower, despite Trump Jr. initially claiming that there was nothing important about the get-together.
Kushner, the only member of the trio who is currently a top White House official, is the reason the Times first discovered the meeting. He omitted the meeting from his national security form required to obtain his top-secret security clearance, raising further questions about his conduct. Knowingly concealing such information is a federal crime.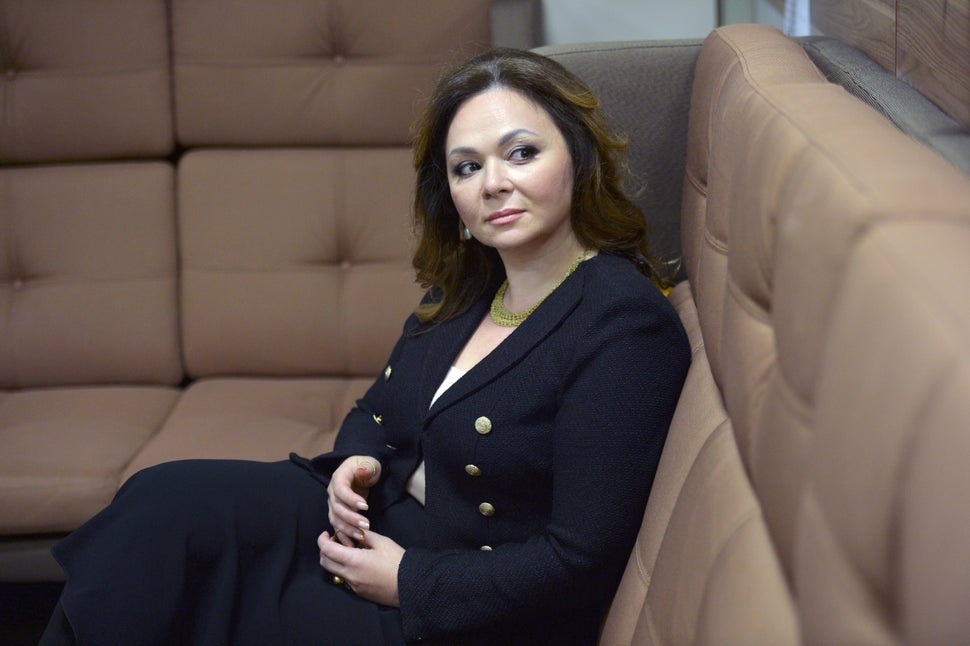 Natalia Veselnitskaya, Russian lawyer
Trump Jr. initially claimed that Veselnitskaya was at the meeting to discuss adoptions, referring to the Magnitsky Act, a 2012 U.S. law that enacted sanctions on several Russian officials. In retaliation, the Kremlin imposed a ban on Americans adopting Russian children. Veselnitskaya has advocated against the sanctions. It's unclear whether she was working directly with the Russian government in her efforts, but she has previously represented Russian officials and state-owned businesses.
After the Times revealed that Trump Jr. had been offered damaging information on Clinton before taking the meeting, he changed his story to suggest that the information was just a ruse.
"It is quite possible that maybe they were looking for such information. They wanted it so badly that they could only hear the thought that they wanted," she told NBC News, through a translator.
Later that day, Trump Jr. released the emails detailing the meeting.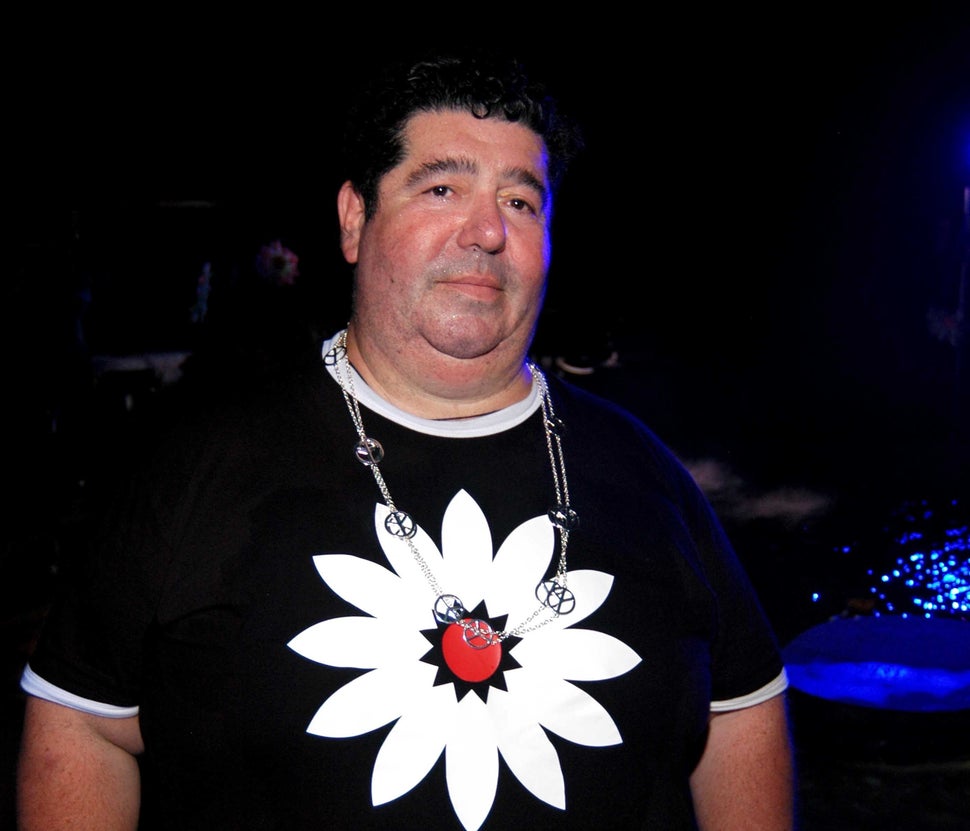 Rob Goldstone, music publicist who set up the meeting
Goldstone, who sent the emails arranging the meeting, has acknowledged to several news outlets that he was also present. In addition, Goldstone posted a Facebook update on the day of the meeting that indicated he was at Trump Tower.
In an initial statement explaining the meeting, Trump Jr. described Goldstone as "an acquaintance I knew from the 2013 Miss Universe Pageant," which the elder Trump then owned. That year, Goldstone and the Agalarovs persuaded Trump to hold the event in Russia.
Rinat Akhmetshin, Russian lobbyist and former Soviet military officer
Though he has been suspected as a spy, Akhmetshin denied that he had any formal espionage training while serving as a Soviet military officer, telling the AP that he worked in a unit "loosely part of counterintelligence." He also denied having current ties to the Kremlin.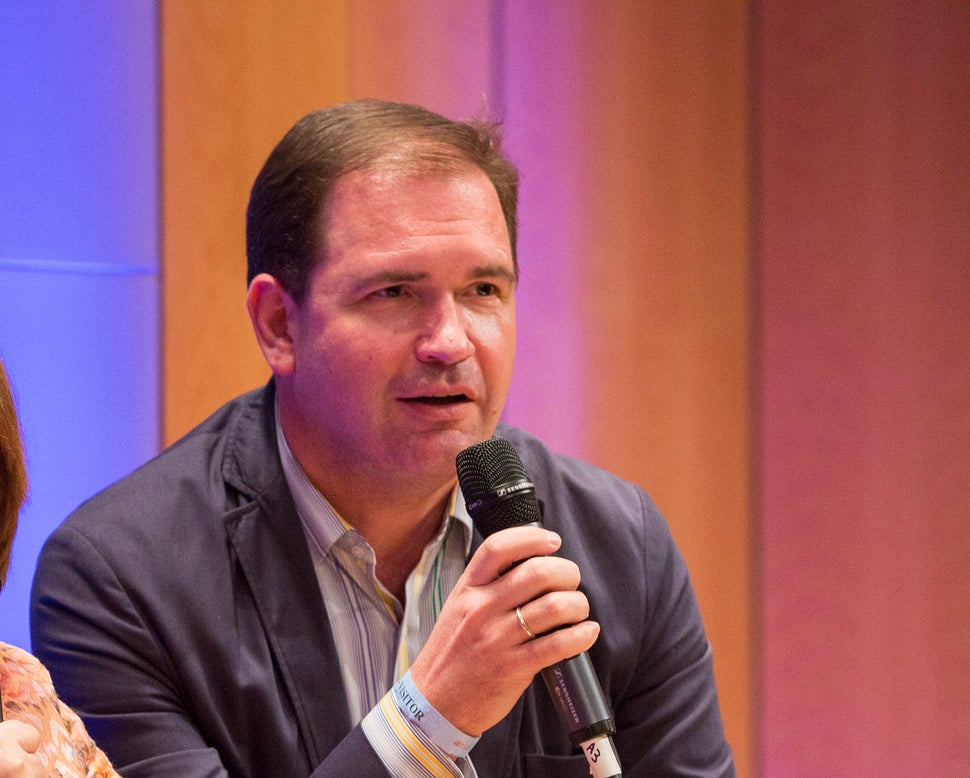 Anatoli Samochornov, Russian-American interpreter
The only meeting attendee so far not affiliated with either Trump's team or the Russian officials, Samochornov is a New York-based interpreter who had previously been hired by Veselnitskaya, who does not speak English.
"This is my livelihood and I hope you can be sympathetic to the predicament I find myself in," he told HuffPost on Friday.  
Samochornov could now become a key witness in the multiple investigations into the links between the Trump campaign and Russia.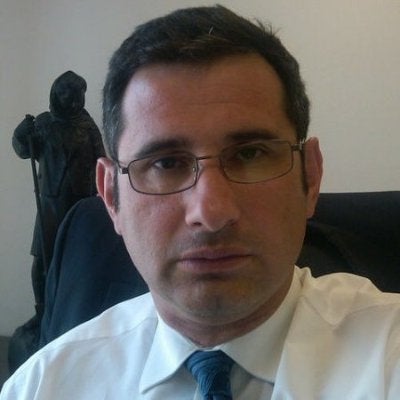 Ike Kaveladze, Russian businessman
Several news outlets, including CNN and Fox News, have reported yet another person sat in on the meeting. A source told CNN that the person could be a representative of the Agalarov family.
This story has been updated with the identity of another person who attended the meeting.
Calling all HuffPost superfans!
Sign up for membership to become a founding member and help shape HuffPost's next chapter
BEFORE YOU GO
PHOTO GALLERY
Who Attended Donald Trump Jr.'s Meeting With Russians?