The man allegedly responsible for a deadly shooting at a community college in Roseburg, Oregon, was a socially reclusive 26-year-old who seemed to prefer the Internet to in-person interaction.
In an Internet dating profile registered to his email address, the suspected shooter self-identified as a teetotalling "conservative, republican" who at the time lived with his parents and disliked organized religion. Socially, he described himself in the profile as someone who was "shy at first, but [warms] up quickly, better in small groups."
Although authorities did not name the suspected gunman during Friday's press conference, he has widely been identified as Chris Harper Mercer. He died in a shootout with police Thursday.
A MySpace page registered in his name features photos of Mercer smiling tepidly with a rifle and posing in a tuxedo for his sister's wedding. The photos are interspersed with imagery that appears to support the Irish Republican Army, a group known for terrorist acts in the U.K. 
On an interesting note, I have noticed that so many people like him are all alone and unknown, yet when they spill a little blood, the whole world knows who they are... A man who was known by no one, is now known by everyone. His face splashed across every screen, his name across the lips of every person on the planet, all in the course of one day. Seems the more people you kill, the more you're in the limelight.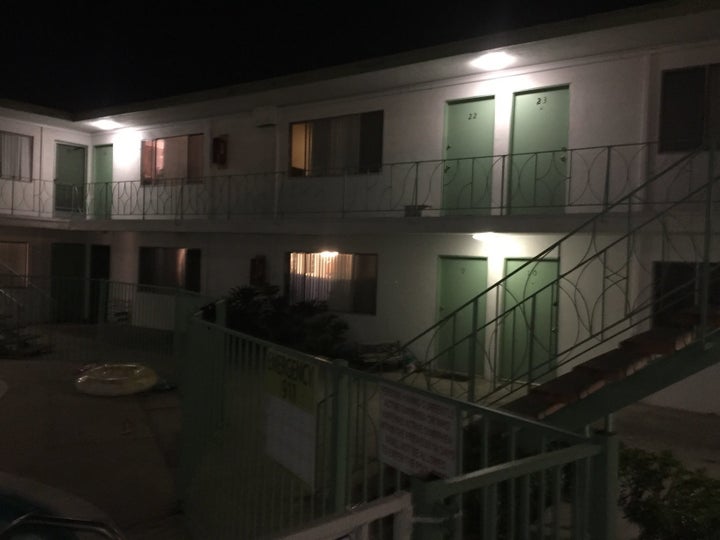 Details from Mercer's offline existence paint a similar picture: one of a shy man who preferred to keep to himself.
According to The Daily Breeze, a newspaper that covers Torrance, California, where he lived for some time, Mercer attended the Switzer Center, a school in the city that caters to students with behavioral disorders, learning disabilities and emotional issues.
Rick Rada, a former classmate of the alleged gunman, told The Washington Post that Mercer "was just an ordinary guy" who broke his silence to goof around with teachers sometimes and once in a while would step in to help break up fights.
Mercer's former neighbors echoed that sentiment.
Brian Clay, a former neighbor in a Los Angeles-area apartment complex, described Mercer as "kind of reserved, kept to himself mostly."
"[He] told me he was over 20 years old when we talked, but his mindset was like a teenager -- no girlfriend, no friends," added another neighbor, Derrick McClendon. "That was the only thing that was a concern to me, but that's his business."
A third neighbor told the Los Angeles Times that Mercer seemed anxious and unsettled, with his mother often intervening in community disputes on his behalf.
In an interview with CBS Los Angeles, Mercer's stepsister, Carmen Nesnick, said he was born in the United Kingdom but moved to California as a child. Nesnick described him as "caring and supportive" based on the few times they had met.
"I am just as shocked as anybody at what happened today," the suspect's father, Ian Mercer, told the media in a brief statement Thursday. "Obviously, it's been a devastating day, devastating for me and my family."
This article has been updated with revised casualty figures for Thursday's shooting.
Investigators have yet to identify a clear motive for Thursday's violence, which left at least 10 dead and nine more wounded. Mercer was not a student at the school, and Douglas County Sheriff John Hanlin told NBC he knew of no "specific red flags."
PHOTO GALLERY
Umpqua Community College Shooting
Calling all HuffPost superfans!
Sign up for membership to become a founding member and help shape HuffPost's next chapter