Friends and family say he was a nice guy who carried a Bible around, loved quoting scripture, and wanted to become a better person. Police records show he was a repeat offender who once allegedly threatened to kill his mother while smashing up her home.
And because his life ended in a hail of bullets as he crouched naked on a busy causeway off-ramp, savagely gnawing off the face of a homeless man, it's likely 31-year-old Rudy Eugene will not be remembered the way those who knew him would prefer.
Friends insist it's impossible to reconcile the former high school football player they knew with the gruesome, bloody assault Saturday in broad daylight on the MacArthur Causeway -- so much so that his girlfriend, who asked to remain nameless, said she now believes he was either drugged unknowingly or was under a Haitian Vodou curse.
"I don't know how else to explain this," she told the Miami Herald, insisting that though Eugene did smoke marijuana he never touched other recreational drugs and didn't even take over-the-counter medication.
"His last words to me were that he wanted to get his life right and that he wanted to get closer to God. And he wanted to stop smoking pot. That's it," friend Bobby Chery, who attended a Bible Study with Eugene Thursday night, told CBS Miami. "It had to be some sort of drug that somebody must have slipped on him, because Rudy wouldn't so much as pop a Tylenol pill."
Police reportedly suspect Eugene may have been suffering from drug-induced delirium -- possibly from an amphetamine cocktail called "bath salts" -- which often causes people to overheat and take off their clothes. Toxicology reports are pending.
"She told me that her son had broken several items within the home and pushed her out of the kitchen area," wrote an arresting officer in a report obtained by New Times. "[Eugene's mother] stated 'Thank God you're here, he would have killed me.'"
"I wouldn't say he had [a] mental problem but he always felt like people was against him type of attitude," said ex-wife Jenny Ductant. "No one was for him, everyone was against him."
Ductant has since refused all requests for interviews, and declined to elaborate.
Eugene's victim, 65-year-old Ronald Poppo, remains in critical condition at Jackson Memorial Hospital. Gruesome photos circulating the web suggest that if he survives, he may do so without much of his face and only one eye.
"Something happened out of the ordinary that day. I don't want him to be labeled the Miami Zombie," Eugene's girlfriend told the Herald. "He was a person. I don't want him to go down like that."
Related
Before You Go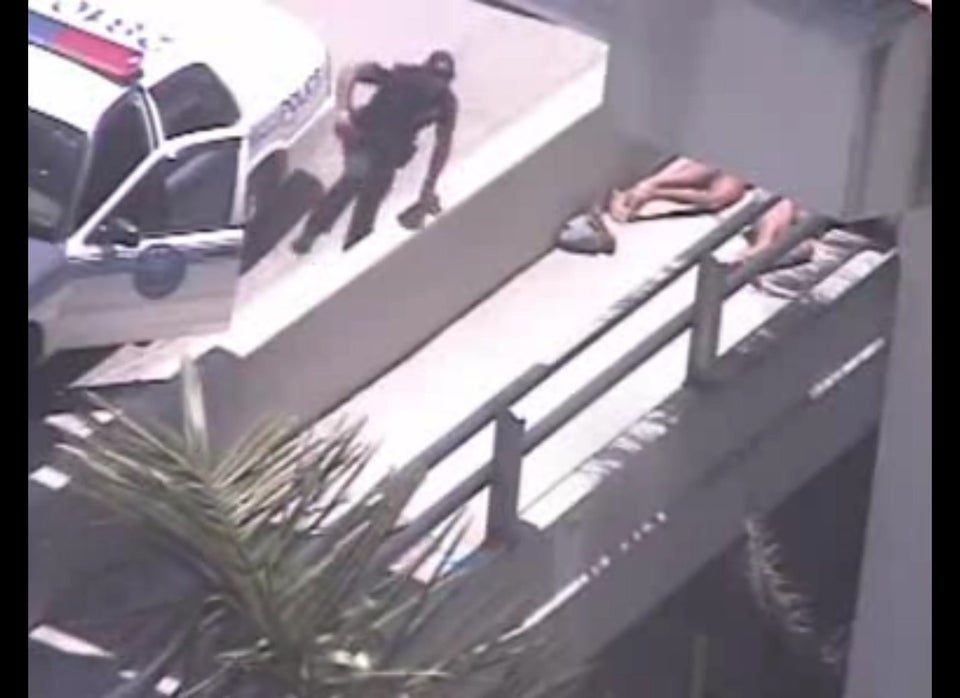 Miami Causeway Attack
Popular in the Community