It's hard not to notice that opioid overdoses are resulting in a lot of unnecessary deaths across large swaths of the U.S. and Canada. As the death toll rises and the tragic loss of life continues to devastate families once kept at a safe distance from the grim reaches of heroin and opioid painkiller addiction, more and more politicians and public officials are finding themselves with fewer solutions to offer for a problem they weren't ready, or willing, to deal with. In communities where the occasional heroin overdose was once easily handled by local paramedics, first responders are now finding themselves overwhelmed by demand and without the manpower to mitigate these preventable deaths. In Cincinnati this past August, for example, local news reported 174 overdoses in six days, while in West Virginia, one community recorded 26 overdoses in four hours the same month.
This is not to say everyone is standing by with their arms crossed, though. In communities like Prince George County, MD, concerted efforts have been made to distribute and equip bystanders with Naloxone, the life-saving "overdose antidote," an easy-to-administer medication that reverses the effects of opioid overdose, helping to restore the victim's depressed respiratory drive and quickly avert an otherwise preventable death. The results of these programs have been overwhelmingly positive, and they aren't new: In 2007 a Massachusetts Department of Health pilot program recorded 327 rescue attempts through bystander-administered Naloxone, 98 percent of which were successful in averting death (in the three attempts that weren't successful, the victim survived after receiving professional emergency care). [1] But as much as these small pilot programs have proven their value, they're still not enough. Even with genuine efforts to increase the likelihood of overdoses being reported to emergency first responders, including the passage of new good Samaritan laws across the country to protect witnesses from criminal prosecution, many people are still averse to calling 911. In a Canadian survey (a country with, presumably, more liberal social policies regarding drug abuse), researchers found that approximately only 2/3 of participants said would they call 911, (though 25 percent of those wouldn't wait for help to arrive). Another meta-analysis done in the U.S. estimated that witnesses only call 911 between 10 percent to 56 percent of the time due to fear of legal consequences when police arrive on scene. [2]
The U.S. Government appears to have recognized the inherent ceiling in a "for official use only" approach to Naloxone administration, and has decided to take it a step further – several steps, in fact. Or as many steps as it takes to find the nearest person with Naloxone. This past September, the Food and Drug Administration (FDA) and the National Institute for Drug Abuse (NIDA) launched a joint effort to seek community-based and technology-driven solutions that can be used to increase bystander-administered Naloxone through the Naloxone App Competition, a hack-a-thon which aims "to spur innovation around the development of a low-cost, scalable, crowd-sourced mobile phone application that helps increase the likelihood that opioid users, their immediate personal networks, and first responders are able to identify and react to an overdose by administering naloxone." The federal government's willingness to encourage and explore this approach sends a strong signal about their seriousness in finding a way to deal with the growing epidemic, while also offering a lifeline to communities across the nation still struggling with public perceptions that stigmatize opioid addiction and prevent them from effectively addressing their own problems themselves.
Nonetheless, there's still the challenge of identifying exactly who will be willing to answer the call for an overdose when seconds count. After all, the American Heart Association found it difficult enough to convince the public to perform mouth-to-mouth rescue breathing, ultimately removing it from their CPR protocols. Getting people to respond to drug overdoses will likely carry an even higher level of public reluctance that'll be tough to overcome.
Or so it would seem. As it turns out, there are quite a few interest groups who have already proven themselves up to the task. While certainly not what you would consider the archetypal paramedics, these groups represent perhaps the most qualified, capable, and committed overdose responders anywhere you can look:
The harm reduction community – Perhaps the most natural and vocal advocates for opioid addicts, supporters and practitioners of harm reduction policies are at the top of the list to take the lead in championing grassroots efforts to provide common sense, practical support systems to prevent overdose at the local and state levels.

Peer groups – Individuals and entities not unfamiliar with opioid addiction are another sure-fire source of willing partners. While a group like Narcotics Anonymous is already accepted as a "mainstream" support network, and would make an obvious partner, other affinity groups are just as reachable: In 2015, an article in the New York Times described the Baltimore Public Health Department's efforts to educate, train and equip bouncers and exotic dancers with Naloxone at strip clubs; and the Queensboro Correctional Facility in New York City started a pilot program to train and equip individuals recently released from prison to recognize and treat opioid overdoses using Naloxone; many other innovative approaches to increase access to life-saving treatment are popping up in communities from coast to coast.

Survivors and families of victims – Individuals whose lives have been devastated by opioid overdose, and believe other tragedies should be prevented, are already taking the lead in this area as well, with more likely willing to join as the death toll rises.

Public health, mental health and medical professionals – Individuals and entities whose professional training and chosen vocation is providing care and treatment to those struggling with addiction ― like methadone clinics, clean needle exchanges, and HIV/AIDS treatment clinics – also represent a naturally occurring source of ready and willing volunteer responders.
Local police have always depended on local eyes and ears to report concerning events, most memorably through the ubiquitous "Neighborhood Crime Watch" eyes that peer out from front windows across the nation. But what if such a community watch system were focused on reporting opportunities to save lives, instead of criminalizing addiction? That seems to be the signal the government is sending through the Naloxone App Competition, and it should be appreciated for the major shift in public perception that it represents.
Whether coordinated by the government or quilted together as a patchwork of concerned citizens at the community level, these groups represent the best chance we have at creating an overdose safety net. The federal government should be applauded for stepping forward, but now it's up to the communities to take it to the streets.
[1] Walley, A. Y., Xuan, Z., Hackman, H. H., Quinn, E., Doe-Simkins, M., Sorensen-Alawad, A., … Ozonoff, A. (2013). Opioid overdose rates and implementation of overdose education and nasal naloxone distribution in Massachusetts: interrupted time series analysis. The BMJ, 346, f174. http://doi.org/10.1136/bmj.f174
[2] Kim, D., Irwin, K. S., & Khoshnood, K. (2009). Expanded Access to Naloxone: Options for Critical Response to the Epidemic of Opioid Overdose Mortality. American Journal of Public Health, 99(3), 402–407. http://doi.org/10.2105/AJPH.2008.136937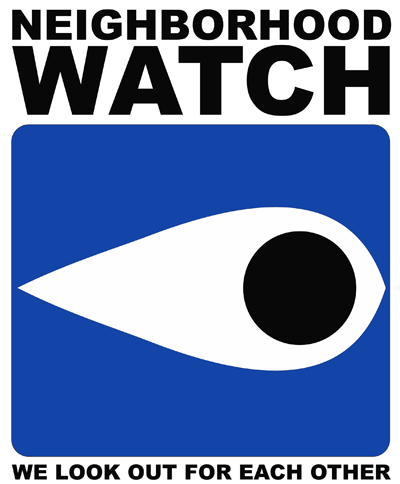 Need help with substance abuse or mental health issues? In the U.S., call 800-662-HELP (4357) for the SAMHSA National Helpline.
Popular in the Community