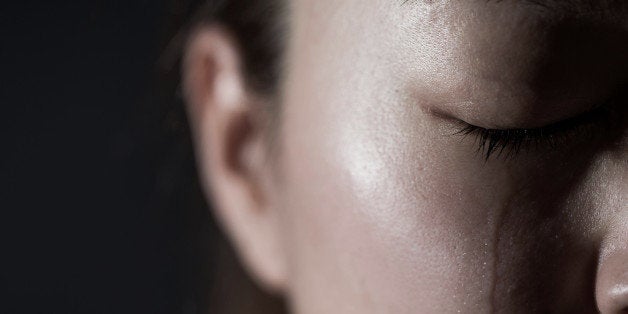 Ashaunti Butler and Laniya Miller, both 15, and Dominique Battle, 16, died on Thursday, March 31 when the car they were in dove into a retention pond near a cemetery in Pinellas County, Fla. News reports allege the girls stole the car and were fleeing police shortly before their death. While they may have made a mistake, they deserved a second chance; one which providence simply didn't allow.
To complicate matters, sheriff's deputies who responded to the scene have been accused of watching the girls die by failing to immediately come to their aid. Whether or not the sheriff's deputies were complicit in their death, my heart breaks for these girls and their families. If it's true they were in a stolen car, what or who were they running from? I don't just mean on the night they died. Every action is a reaction to something, and I don't buy the "bad kid" narrative. These girls were no different than other teenagers who make their share of mistakes.
In a world filled with racism, classism and privilege, it can be hard for some to see the girls' vulnerability. Shortly after mentioning their deaths, many news stories mention the girls' prior mistakes, including run-ins with law enforcement. Even in death, there appears to be an unrelenting desire on the part of the media to scrutinize the lives of Black people; and hold up for public display our indiscretions and shortcomings. The truth of the matter is all kids stumble. It's part of growing up. For children of color however, the media attempts to make our mistakes signs of deeper, pathological issues rather than a cry for help, or a rite of passage into adulthood. "Rest in Peace," applies to some, but not all of us.
In news reports, there appears no hint of the role of redemption and second chances. Regardless of the machinations of mainstream media, I'm left with one question; who will cry for the girls? Who, beyond their family and close friends, will allow their soul to be pricked with grief over the loss of Ashaunti, Laniya and Dominique?
In the movie Antwone Fisher, staring Derek Luke and Joy Bryant, we learn the harrowing true story of a navy sailor who as a child suffered years of horrendous verbal, physical and sexual abuse at the hands of his foster family. The abuse contributed to his violent outbursts as an adult. In the film, a naval psychiatrist, played by the Oscar-winning Denzel Washington, took on the herculean but essential task of helping Antwone grieve his childhood.
Thanks in no small part to a poem written by Antwone himself, a central theme emerged throughout the movie; "who will cry for the little boy?" This simple refrain resonates deeply. The presumed bubble and innocence of Antwone's childhood was violently and irrevocably broken. The trauma he endured deserved, if not demanded, a communal grieving process.
After watching Antwone Fisher, I vowed to never judge; that I would seek first to understand before passing judgment. Sadly, I've discarded this vow more often than I'll readily admit. I'm reminded of it today, however, when I consider Ashaunti, Laniya and Dominique. How did they end up in the pond? Did sheriff's deputies really stand idly by as the car they were in careened into the pond? What trauma did they endure before their death? Were they loved and supported by the community they called home?
By all accounts, Pinellas County appears to be rife with discrimination, especially for Black school-age children. In December 2015, the Tampa Bay Times found that due to school closures and policy changes in predominantly African-American and poor neighborhoods, Black children in Pinellas County were often locked out of educational opportunities. More recently, in April of this year, the U.S. Department of Education Office of Civil Rights opened a civil rights investigation into the Pinellas County School District over whether the district systematically discriminates against Black children. Of course this speaks to possibly only one aspect of the girls' lives. We have no window into other areas of their existence.
Yet, I mourn for them because they lost their lives at such young ages. I cry for them because they didn't have a chance to explain their decisions. I cry for them because the media may never see young Black girls as victims deserving of mercy, but rather as spectacles deserving of scrutiny. I cry for them because their parents will never know what it's like to watch them graduate, watch them turn the corner from teens to young women or witness them exchange sacred marriage vows.
I cry for them because some will never know, never care to know, their story.
Popular in the Community