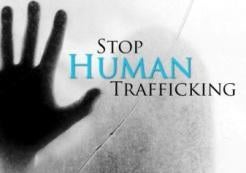 I invited my longtime friend Mary Leary, professor of Law at The Catholic University of America, to join me in writing this column. She's a former prosecutor and a fierce defender of children. It's my honor to share today's byline with her.
A rare bright spot of bipartisan cooperation amidst Washington's political party wars emerged this summer, and may amount to some long-delayed justice by year's end for human trafficking survivors. They and their advocates have been pushing Congress for much of the year to fix a federal law, Section 230 of the Communications Decency Act (CDA), that is being widely read by courts across the country to afford immunity to individuals and companies that knowingly collaborate with sex traffickers to advertise and sell women and children online for sex. In hearings today, we await steps to fix this injustice.
The outcry reached a crescendo last month when a California court dismissed pimping charges against the owners of Backpage.com for their role in marketing trafficking victims. In so doing, Judge Lawrence Brown of California Superior Court observed, "until Congress sees fit to amend the immunity law, the broad reach of section 230 of the Communications Decency Act even applies to those alleged to support the exploitation of others by human trafficking."
You read that correctly – immunity for partnering with human traffickers in the selling of children for sex. And that means survivors are stopped at the courthouse door because companies are immune from even being sued by anyone at all.
This plea for Congressional action from a growing number of courts is not without good reason. The largest studies ever undertaken on the prevalence of human trafficking among homeless youth, informed by interviews with 911 youth across 13 cities, revealed earlier this year that nearly one in five homeless youth had been trafficked. Many of the young people who described being trafficked emphasized their desperation for food and shelter and the ease with which they were sold, including through advertisements on Backpage.com and other websites.
Their experience is not unique. Sex trafficking is one of the largest criminal industries in the world. According to the National Center for Missing and Exploited Children (NCMEC), in a five year period they witnessed an 846% increase in reports of suspected child sex trafficking, a surge "directly correlated to the increased use of the Internet to sell children for sex."
A recent investigative report uncovered documents showing, contrary to Backpage's claims in court, the company knowingly worked with bad actors to craft and post online ads selling sex. Additionally, a Senate Permanent Subcommittee on Investigations two-year inquiry concluded with a report finding Backpage.com intentionally facilitated sex trafficking ads on its platform.
A bipartisan coalition of Senators, led by an especially focused and passionate Rob Portman of Ohio and Connecticut's resolute former Attorney General Richard Blumenthal, is determined to fix the problem. Their bill, the Stop Enabling Sex Traffickers Act of 2017 (SESTA), with nearly 30 cosponsors in the Senate, will have its first hearing before the Senate Commerce Committee today. We plan to join supporters of the bill in Washington to make the case for its passage.
SESTA provides for this simple proposition: a company that knowingly acts to assist human traffickers should not have immunity intended for Good Samaritan companies working in good faith to limit this material.
We arrived at this point because tech companies and their well-funded allies have succeeded in perverting a well-intentioned 1996 law into a vehicle for absolute immunity. In 1996 Congress passed the CDA to assist families in shielding children from sexually explicit material. Congress also wanted the Internet, then in its infancy, to thrive. Balancing these goals, it crafted legislation designed to protect companies when they merely hosted content from third parties and when they chose in good faith to regulate explicit material on their sites -- not when they knowingly engaged in clearly illegal activity.
Much has occurred since the mid '90's that caused this distortion of the law. In 1996 Congress had no idea that the Internet would grow into the largest marketplace for sex trafficking in the world. NCMEC reports that 73% of child sex trafficking reports it receives from the public involve Backpage.com ads. But the CDA does not even reference sex trafficking, because that term was not recognized in the law until 2000 when Congress passed the Trafficking Victims Protection Act, which formally criminalized sex trafficking. Trying to apply this outdated CDA law to such 21st Century problems has led to confusion, and courts have allowed the immunity provision for Good Samaritan companies to be interpreted as blanket immunity for bad actors. For example, the United States Court of Appeals for the First Circuit recently dismissed three victims' cases ruling that the CDA's immunity provision would preclude litigation – criminal or civil – against Backpage.com even if they knowingly participated in a sex trafficking venture by consciously collaborating with sex traffickers to sell children. It then promptly advised the victims to seek a legislative remedy.
At a time when bipartisan work seems impossible on Capitol Hill, members of Congress from both parties have come together around a shared solution.
Some well-funded special interests are opposing this common sense clarification of the law. They are fighting SESTA by raising hyperbolic claims that it will "end the Internet" and destroy free speech. Fortunately, Oracle has proven the first argument a falsity. Recently announcing support for pending legislation, the company notes, "We are 100 percent confident that a Portman/Blumenthal amendment – identical to S. 1693 – offered to the Communications Decency Act in 1996 would have passed the Senate overwhelmingly and the Internet would have enjoyed the same exponential growth and innovation over the past twenty one years. Frankly we are stunned you must even have this debate."
Regarding the second argument, as lawyers we are well versed in the First Amendment. The First Amendment has never protected language used to transact a crime. Just as the offer to sell narcotics is not a First Amendment right – neither is the offer to sell a human being. This clarification will not hurt protected speech in any way.
SESTA is not earth shattering legislation that will change the world as we know it. It does nothing more radical than update the CDA to exclude sex trafficking – a crime that did not exist in 1996 – from immunity provisions and clarify that the immunity provision is not intended to protect those who knowingly act to assist human sex traffickers.
It is no secret that Washington is dysfunctional on many fronts. The groundswell of support from both Republican and Democratic members of Congress, as well as from countless survivors and diverse victim organizations including Covenant House, demonstrate that cooperation in the public interest is still possible. In fact, this legislation could – and should – become a signature accomplishment of this Congress and this president.
There are few issues before Congress that are simple measures of character and integrity. This is one. These bills are neither radical nor broad ranging. They are narrowly tailored and focused on the specific and well recognized problem of companies using the CDA to allow them to profit from partnering with sex traffickers to sell women and children with impunity. Congress can either stand with these companies, or with the children who are sold.
The good news is that Congress will begin formally to listen to advocates, survivors and reformers, starting today in the Senate Commerce Committee.
Related
Popular in the Community