This question originally appeared on Quora.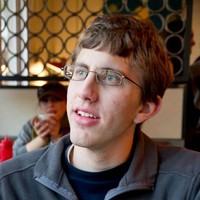 Answer by Alex Suchman, Student at the University of Texas

This year's Heisman race has been a war of attrition. Before the season began, USC quarterback Matt Barkley looked ready to destroy college football. He certainly has played well, but the Trojans haven't been the juggernaut people expected. And heck, who wouldn't throw thirty six touchdowns with Marqise Lee and Robert Woods at wideout?
West Virginia QB Geno Smith had a hot start and moved to the front of the pack with his absurd 656 yard, eight TD performance against Baylor. Then WVU got blown out by Texas Tech and Kansas St en route to losing five in a row, and Geno has completely dropped out of the conversation.
Then fans started looking at Oregon running back Kenjon Barner and Kansas St QB Collin Klein as strong candidates. Both were the best offensive players on undefeated teams, and both saw their Heisman campaigns die within minutes of each other on November 17. Stanford shut down Barner (21 carries for 66 yards, 0 TDs) and the Oregon offense (14 points) and knocked off the Ducks in overtime. Baylor (yeah, the Baylor that Geno Smith shredded) forced Klein into three interceptions (as many as he had thrown all season up to that point) and ended Kansas State's championship bid in a 52-24 stomping.
All this time, QB Braxton Miller had been quietly leading his Ohio State squad to an undefeated season. In an alternate universe where the Buckeyes are eligible for postseason play, Miller gets a lot more press (imagine the debates we'd be having if we had to choose either undefeated Notre Dame, undefeated Ohio State, or one-loss Alabama or Georgia to miss out on the national championship) and I think he would be right in the middle of the Heisman conversation. Alas, they are not, and he is not.
This leaves two men still with claims to Heisman Trophy -- Texas A&M quarterback Johnny "Football" Manziel and Notre Dame linebacker Manti Te'o. In some sense, this battle is one of two common negative voter biases: they don't like to give the award to freshman (it has never happened), but they also don't like to give it to defensive players (only Charles Woodson won in 1997, and he was also a stud kick returner and played receiver on occasion). Both players have had tremendous seasons. Manziel might be the best pure playmaker in college football, as demonstrated in this memorable touchdown against Alabama.
Te'o is the type of player who sees the game a step ahead of everyone else. He has to be accounted for on every play and can do anything that is asked of him. He's also tied for second in the nation in interceptions,
That said, I predict Johnny Manziel will comfortably win the Heisman. Te'o's game is one of nuance and subtlety. He's the best cog in a terrific machine, but he doesn't have to make "hero plays" in the same way Manziel does. Johnny Football is a walking highlight reel who keeps everyone on the edge of their seat. I think Te'o is probably a better pure player, but Manziel plays the highest impact position and does it with a great combination of substance and style. It certainly doesn't hurt that he has scored forty three total touchdowns as a newcomer to a conference that people said no offense could excel in. Furthermore, he had 345 combined passing and rushing yards and two TDs in a 29-24 upset of previously undefeated Alabama in Tuscaloosa (a team that Steve Spurrier claimed "could beat a couple of those NFL teams"). The biggest thing in Te'o's favor is that he'll be playing in the national championship while Manziel, due to the incredible depth of the SEC, won't even be in a BCS bowl. However, the Heisman has historically favored players who produce with the ball in their hands, so the voters will side with Johnny Football.
REAL LIFE. REAL NEWS. REAL VOICES.
Help us tell more of the stories that matter from voices that too often remain unheard.