The only man-versus-man test older and more American than the Super Bowl is competitive eating.
So when HuffPost Weird News was handed the task of predicting the winner of the Seahawks-Broncos NFL Championship this Sunday, there was no other choice but to team up with Major League Eating for a bowel-shaking Battle of the Bulge.
Our gustatory contestants -- Sebastian "The Four Courseman" Murdock, a University of Colorado grad, and Olympia's favorite son, Andy "Feast Mode" Campbell -- ran the gut-punching gauntlet of gastronomy to decide who will win the Super Bowl.
The competition took us to NYC's Seahawks stronghold The Central Bar. The gridiron for this game: heaping plates of cheese quesadillas, nachos, and mozzarella sticks, with a beer in between each serving.
But who took home the Lombardi Trophy of bar food and the opportunity to leave the office early for a nap? Who fumbled their innards? Watch the video above to find out, and check out the photos below.
Related
Before You Go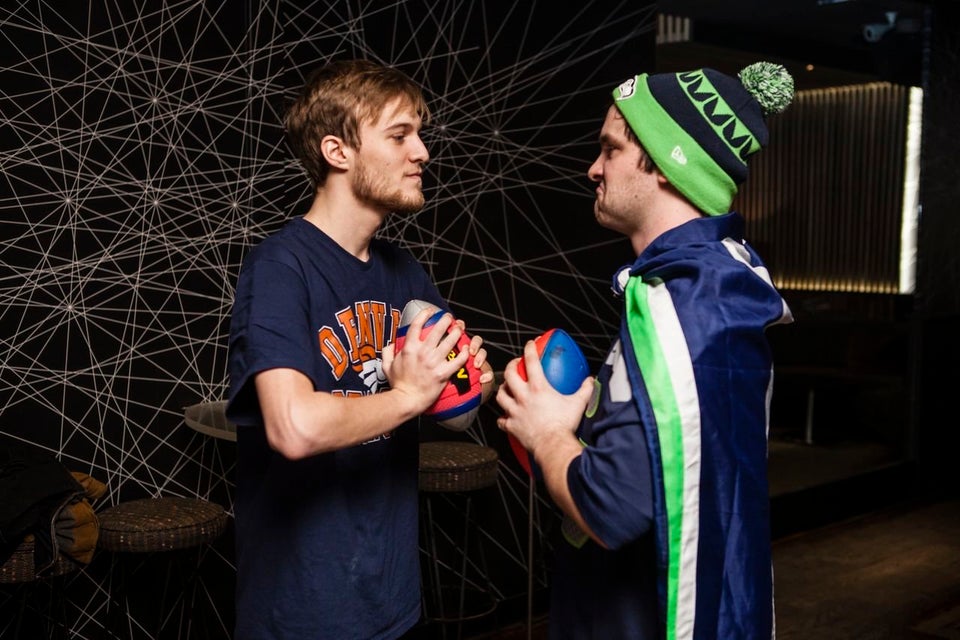 Super Bowl Eating Contest
Popular in the Community