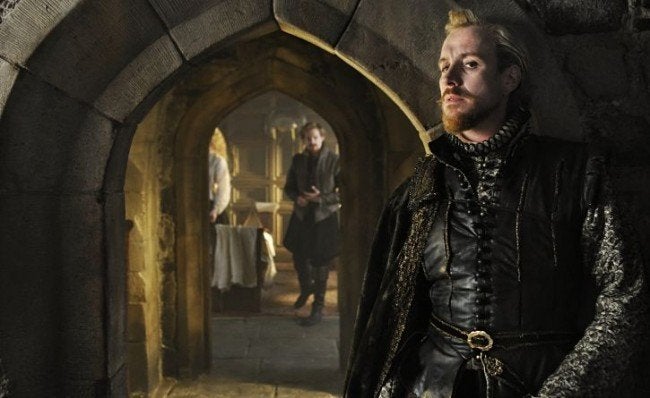 Emmerich is helming the upcoming film, "Anonymous," which, through a swirl of drama, political intrigue and even CGI, posits that Edward de Vere, the Earl of Oxford, was the true author of the plays credited to Shakespeare. The film also forwards the idea that Oxford had an affair with Queen Elizabeth, bringing much of the drama to the plot.
"We talked a lot and discovered this movie could be about the most important thing at that time - who will succeed Elizabeth?," Emmerich told Time Out Magazine. "There were a lot of provocative ideas, which I liked. I said, 'Look, if we provoke, let's provoke all the way.'"
The film stars Rhys Ifans as Oxford; he's best known for his role in "Harry Potter and the Deathly Hallows" as Luna Lovegood's father. He also appeared in 2010's "Greenberg" and will play The Lizard in the film reboot of "Spider-Man."
"It's a story that asks the question and goes a long way to answering it: the theory, conspiracy theory if you like, that William Shakespeare was not necessarily the author of all, if any, of his works," Ifans told MTV. "So it will put a glorious [wrench] in... the English-speaking world of academia, which I have always endeavored to do, since I was a schoolchild."
Emmerich is best known as an action film director, with huge hits in "Independence Day," "The Day After Tomorrow" and "2012."
WATCH
:
Popular in the Community