There are more than 15,000 historic house museums across the nation today. More open annually, hatched by eager preservationists and tourist officials clinging to notions of reuse for local landmarks, especially when donated by descendants convinced that their family legacies merit permanent public stewardship.
One notable case in point is New York City's 18th-century American Federal-style Gracie Mansion overlooking Hell Gate. Built as the country retreat of prosperous merchant and trader, Archibald Gracie, it served as a home for a mere handful of families until falling under public park jurisdiction in 1896.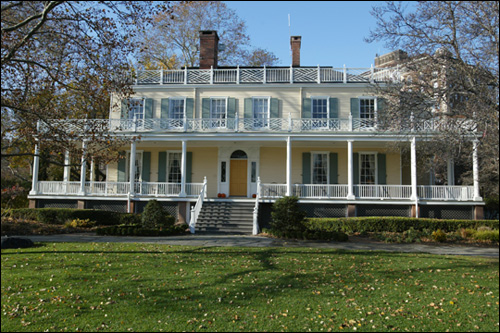 What had been a crumbling Parks Department storehouse, comfort station, and ice cream parlor gave way in 1936 to the first home of what was then the new Museum of The City of New York. This first incarnation proved a flop from lack of convenient transportation and poor display conditions. As one constituent wrote LaGuardia in italics, "Mr. Mayor, no one goes there!" Alternative ideas flooded in accordingly.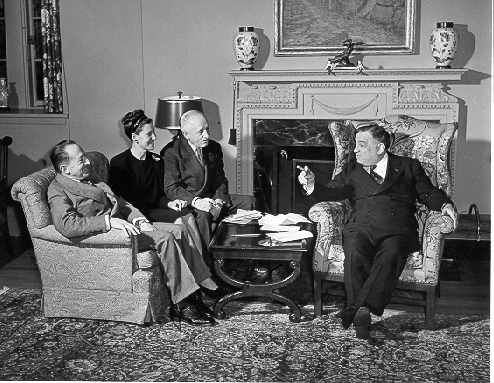 As a result the residence idea emerged officially as the brainchild of Parks Commissioner Robert Moses as with so much of New York's 20th century physical fabric. He made the decision to create a prominent permanent residence for the chief executive. After all, why not a New York White House to shelter America's second most powerful politician, as right or wrong local residents like to boast? And why not add mayoral landlord to his long list of titles?
In 1966, with a cue from her late predecessor, First Lady Susan Wagner, Mary Lindsay resolved that a new wing for official ceremonies and large-scale entertainment had to be built and so it was. Architect Mott Schmidt won approval for a contemporary classical solution blending with the mansion itself even at the zenith of modernist design orthodoxy. Subsequently more visitors could gather there in the comfortable company of the chief executive while the family itself could find privacy as needed to function as a healthy household.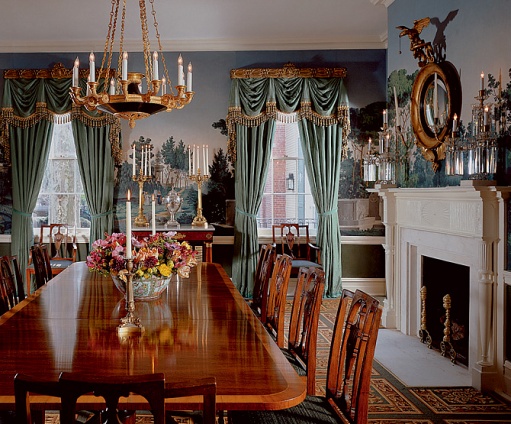 It became the historic house museum in present form only in 2002, when Bloomberg announced he would not move in despite 60 years of continual chief executive shelter since the Little Flower came to stay with his brood in 1942. This mayor instead would remain in his nearby townhouse while overseeing its beautiful and exacting refurbishment as the "people's house" -- a setting for tours with an open door to myriad special official events along with an occasional overnight stay by visiting dignitaries of top global rank. Like many, his friend and predecessor, Ed Koch, gently took exception in asserting, "If he doesn't live there, then he should let his mother do so!"
Regardless, a private new office holder stuck with his first impulse, committing its entirety to such public access. Bloomberg's generosity, along with the support of so many others, and as with an earlier Conservancy restoration, appreciated that its legacy as an unlikely architectural survivor called for lively daily use and so it has for 12 action-packed years.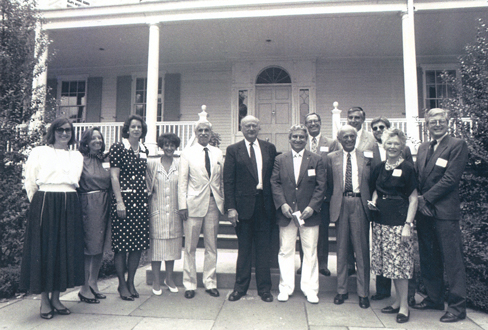 The trouble is that despite such success and worthy intent the example is a cautionary tale: most house museums are declining in audience. Their vital purpose needs reappraisal: Even the addition of interpretative experiences, event rentals, or proximity to theme parks has not reversed a trend. Children evermore guide decisions about where the family heads for vacation and it turns out water slides win out over preserved out houses regardless of how many virtual screens provide interaction or costumed docents stand by to demonstrate. In addition the trend arises at a time when public and private donations grow scarcer among those institutions long in place. Such historic domestic crucibles as Jefferson's sublime Monticello have seen a 65 percent decline in door receipts since a bicentennial peak in 1976. Old homes shifted from private use whether domestic or commercial to subsidy-dependent public institutions put existing ones at additional competitive risk just when the public demand gradually contracts.
With the New York elections looming, the imminent arrival of a new mayor offers the chance to reanimate the foremost residential aspect and make it a dynamic part of history making rather than as fixed measure of past events alone.
Let this people's house return to a home. A civic-minded public can still cross the threshold from time to time and strain for a peek of nearby domesticity with the special thrill of sharing the same roof. Return it to the model of 1600 Pennsylvania Avenue, where from both inside and out, all comers conjure the scene behind the stanchions and drapes of the second floor family quarters as filtered imaginatively through the realities and memories of personal experience. Imagine how much less its engagement if only a record of what used to be. Such active use stands as a genial metaphor of American democracy at its enduring best. The best possible example for the future well being of historic preservation overall would be such restoration of original full-blooded intent.
REAL LIFE. REAL NEWS. REAL VOICES.
Help us tell more of the stories that matter from voices that too often remain unheard.