[co-authored with Scott Jacobsen]
Whether we elect Hillary Clinton or Donald Trump, the future will bring most of the following changes in the next hundred years:
Artificial intelligence will proliferate. By the year 2100, earth's AI population could be a trillion. Many people will have AI add-ons or built-ins (like the Borg).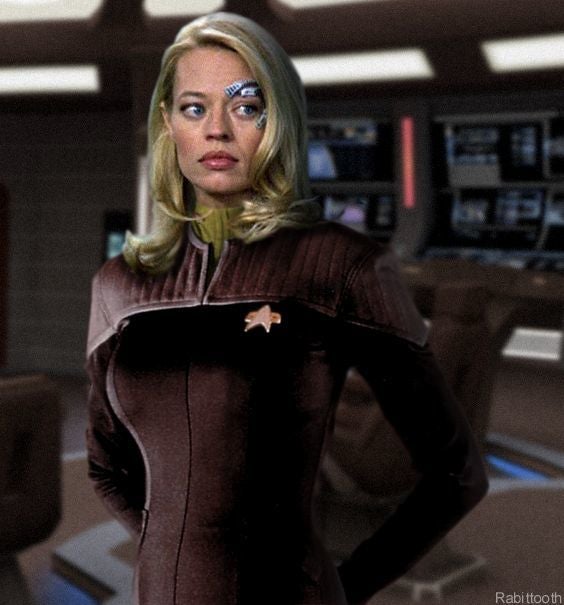 Climate change will get more scary and severe.
Gender roles, sexuality and lifestyles will become more fluid. Social media will extend its tendrils further into our lives and brains.
Entertainment will become more immersive and taboo-busting. Medicine will make our lives longer and healthier. Risk tolerance will decrease as lifespans increase. People will have children later in life (if they have them at all).
Gene-tweaking will become commonplace. Robots will swipe more and more jobs. Average number of hours worked per week will steadily decrease.
The population will continue to increase, perhaps slowing by the end of the century.
Standards of living will continue to rise in much of the world.
Terrorists and lunatics will find old and new ways to attack.
Opinions will slowly become more liberal and science-based (except in places that impose constraints) as the elderly and relatively more ignorant pass away. Personal transportation will shift from an ownership model to an on-demand model (and miles traveled may slowly decrease as telepresence increases).
There will be water shortages. Animal species will continue to go extinct at an alarming rate, though many of their genes will be stored for future resurrection.
The moon and Mars will slowly be colonized. (People will be excited by this only every once in a while, as with the Olympics.) We'll use more nuclear power.
Food will become more engineered and less unhealthy. We'll gain some control over our desire to eat junk food.
For the next four or eight years of these changes, I'd prefer to not have a belligerently ignorant scam artist leading the United States. (Agreed – Scott)
And we need a cabinet-level Department of the Future. The disruption caused by new tech will roughly equal the disruption caused by a fighting a world war each decade until the end of the century - we should try to get a handle on it.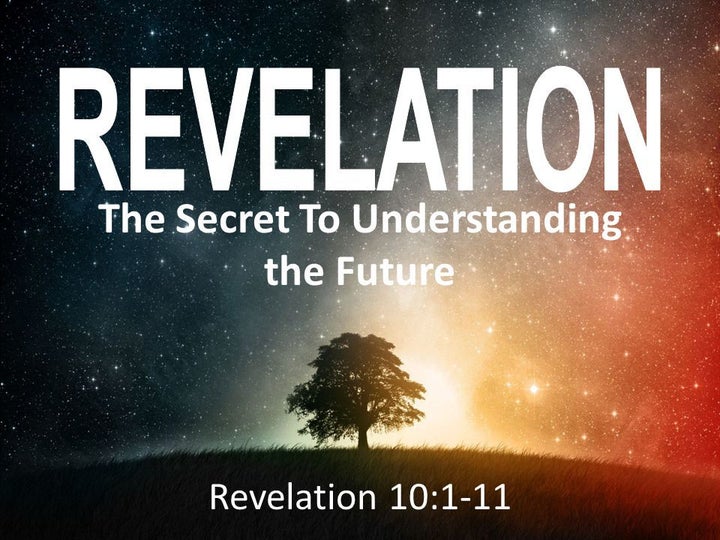 We have to confront the future, whether we want to or not. The future's not so ominous, just rapid, uncertain, and prodigiously creating new stuff. (This is our version of Dave Chappelle's, educated guess line.)
AI has shown increasing competence in more and more areas. Google Deepmind is an example. And Go and examining people for macular degeneration and maybe even Starcraft II.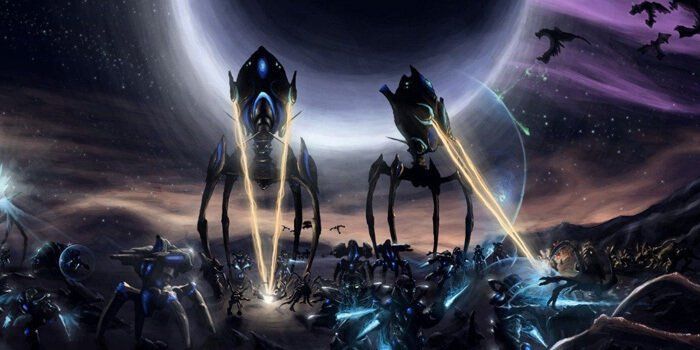 In coming years and decades AI will be embedded in clothing, glasses, contacts, and other intimate interfaces. This also implies eventual direct links to the brain as we begin to map the brain with greater and greater sophistication. There will be huge, sometimes tragic mistakes for some individuals, as with artificial hearts, but will eventually be enormously beneficial.
Climate change is going to kick everyone's asses, but especially the world's poor (who are disproportionately women and children). But world population will continue to increase. However, an increasing number of people in the developed world will choose to be childless. Instead, they will focus on upgrading themselves and surpassing biological limitations. We see this now with physical augmentation, surgery, and various other cosmetics. This will move into adult genetic tweaking and neurological engineering for the rich at first and much of the population later on.

There will be predictive software to let you know what you want before you know you want it. It'll be big, and mostly employed frivolously. This means massive databases, maybe in Utah, that track and catalog everything about you. Your information plus algorithms will be used to sell you music, food, entertainment, gadgets, romantic partners, and so on.
Religion will change more during the 21st century than in all of previous human history. Supernatural epistemologies will become outmoded, having outlived their utility. Natural epistemologies from science will mimic a global renaissance. This will be seen in the greater importance of this life and less importance of the soul, Sin, Heaven and Hell, even Heck and Limbo. More importance on well-being, health, longevity, social life, risk avoidance, and self-development. Some pure hedonism will emerge from this.
Religions with sci-fi elements such as Scientology and Mormonism may gain minor ground with this new tech. New sci-fi cults will emerge. Some will become detrimental to human well-being but large and rich enough to be accepted as religions.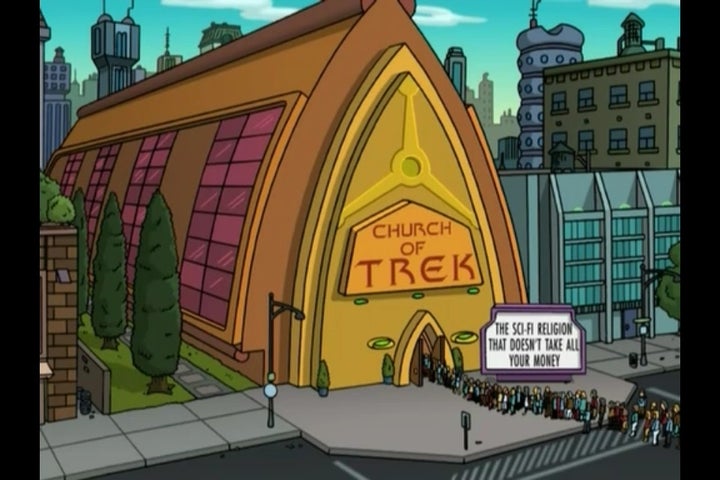 Old taboos will dissolve or bust, with new taboos emerging frequently. Norms will be more dynamic. It will be confusing, but generally seen as part of a natural widening of acceptance. This will make us value human life in all its diversity even more than before, while also being a point of conservative political grandstanding. (Rick's point in other writing.)
Genome scanning will be refined. Genetic and epigenetic pathways will be better understood, making it possible to predict outcomes of gene-tweaking. Both in vitro and adult genetic manipulation will become not uncommon.
There will continue to be mass unemployment from robotics and narrow artificial intelligence. Some form of basic income will be implemented, which will replace some social safety nets. Trial programs will likely start in Europe and North America, and then spread to other regions.
Some widespread taboos against laziness based on the Protestant Work Ethic will disappear. Same with other socio-religious and cultural expectations of citizens, as the result of changing social norms.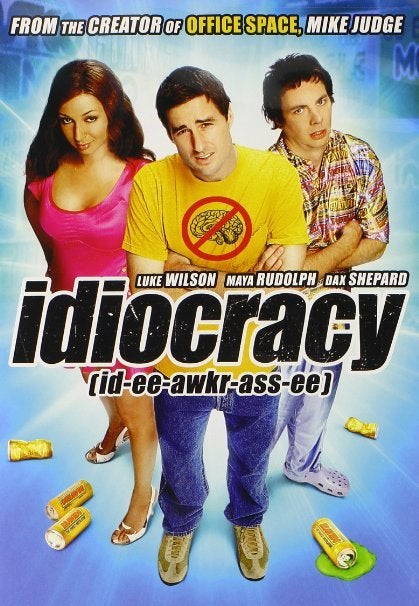 Small armed conflicts will occur more frequently because there are simply more people, but per capita, things will continue to improve faster than at any other time in human history. It'll be like climate change, warmest year ever (just like last year). It'll be the best year ever (just like last year).
Biological warfare will emerge, but governments such as the US have prepared for these inevitabilities for decades, so maybe we'll be able to tap-dance away from bio-Armageddon. Lifespans on average will climb to new heights – oldest year ever (just like last year).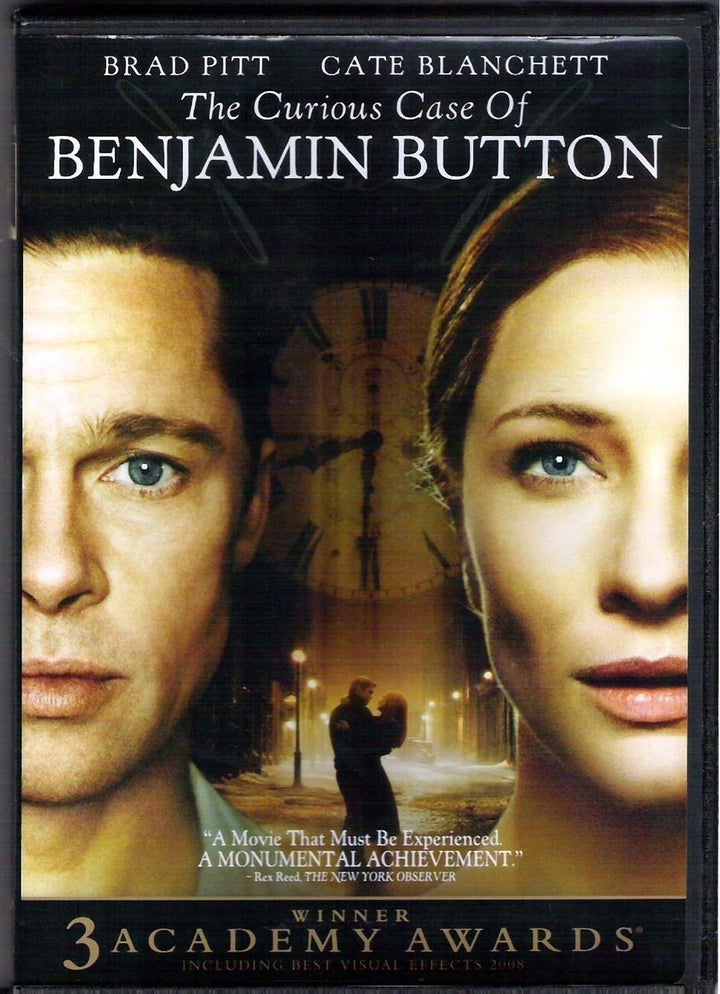 Nutrition will be more precise and medicine will be more individuated. This will be the era of precision medicine and dietary regimens. There will be safe, as now, GMO crops in widespread use, and at the same time resource scarcity because of too many people. This will spark political conflicts and international treaties and improvements in desalination. Like Israel's awesome system, or Singapore's. More than 300 million people currently rely on desalinated water. Many more will in the future.
The number of nuclear weapons will decrease, but the risk will remain high.
Extraterrestrials won't visit Earth. Rather, superterrestrials will emerge on Earth: AIs and modified people. Different communities and enclaves will emerge to accommodate differing levels of acceptance of tech.
Elon Musk will fulfill his dream of travelling to and dying on Mars, but "just not on impact."
The sci-fi future won't seem like sci-fi to future people, the same way the present world doesn't freak us out much but would make people from the 14th century go crazy.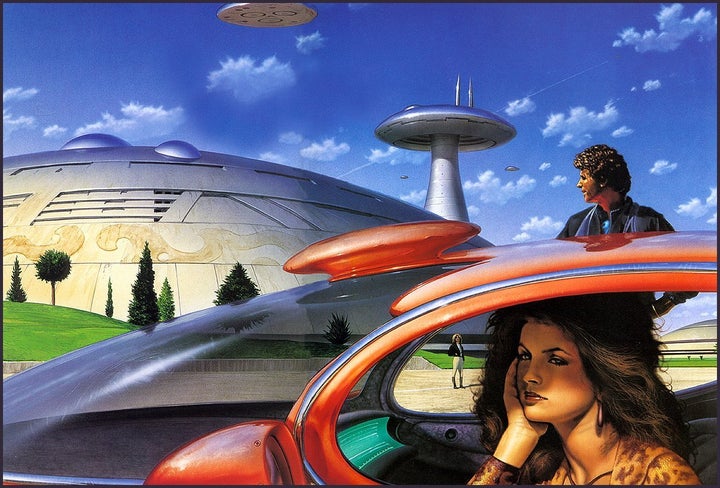 I've been dawdling over this piece, while obsessing over Trump. But with two weeks to go until Election Day, Trump apparently has less than a ten percent chance of winning. So, what future developments should we be getting ready to worry about if we're fortunate enough to defeat The Donald? (Now it's one week to go, and Trump's chances have increased. But still – eff that bloated old monster.)
Death. Sucks that most of us were born about 20 years too soon for immortality (even though such immortality will be a weird, kinda depressing combination of plumped-up old flesh, bio-robotic parts, and replicated consciousness in some kind of social media cloud. (See the excellent "San Junipero" episode of Black Mirror on Netflix, and not just for the awesome 80s music.)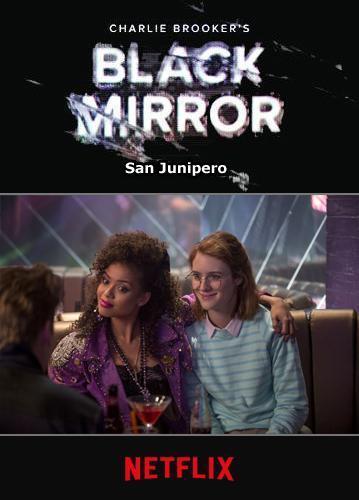 Mass death. The 20th century featured death on a grand scale via a flu epidemic, wars, genocide and political purges. We don't yet know how the 21st century will kill millions of us at once, but it's not unlikely.
Climate change. It's here, even if you're a frickin moron denier evolution-disbeliever who thinks Trump is gonna win. Have fun being dumb all your life.
Empowered idiots. The Republican Party, the news cycle, and new media have given a sense of legitimacy to aggressive, horrible schmuckfaces. They're not going away after Trump loses. They'll be watching Trump TV and believing the endless crap he shovels at them.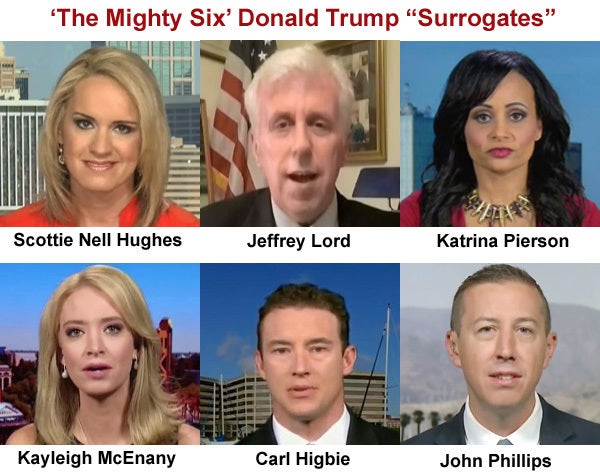 Continuing broken government. It'll take a few election cycles to squeeze most of the obstructionist a-holes out of government, even if we're very lucky.
The robot economy. Tech will continue to suck up work once done by people. We'll have to adjust to it without turning into Idiocracy.
Enough of that – back to tweeting against Trump.
Popular in the Community