Whole Foods Market has announced plans to stop selling Chobani Greek yogurt by early 2014, the Wall Street Journal reports. The company plans to make room for non-genetically-modified food and organic brands instead.
For the time being, Whole Foods has no plans to drop other yogurt brands that contain GMOs, such as Chobani rival Fage.
Chobani is one of the most visible yogurt brands in America, and the industry leader for Greek yogurt. Its popularity has soared in recent years, and the company is currently making a big advertising push. Whether the end of its partnership with Whole Foods, the biggest retailer of natural and organic foods in North America, seriously impacts the company's goal to become "more of a household name" remains to be seen.
Chobani gave the following statement to The Huffington Post in response to the news:
Though we have limited distribution within Whole Foods, they have been a wonderful and an important partner of ours over the years. As the number one Greek yogurt brand in America using only natural ingredients, we share an affinity with Whole Foods and its shoppers. We know our fans love buying our products in their stores and we hope to continue our partnership moving forward.
UPDATE 12/19: Chobani has posted a statement on its website titled, "Chobani on GMOs":
As America's No.-1 selling Greek Yogurt brand, we require a high volume of milk, and right now there is not enough organic milk available to meet our broad consumer demand.

We continue to stand by and work with the 875 farms that provide us with milk as they explore new feed options. In the meantime, we're doing everything we can with what's available to make the best cup of yogurt; using only natural ingredients and no preservatives, none of our non-dairy ingredients has been genetically modified, and our milk comes from cows that have not been treated with rBST.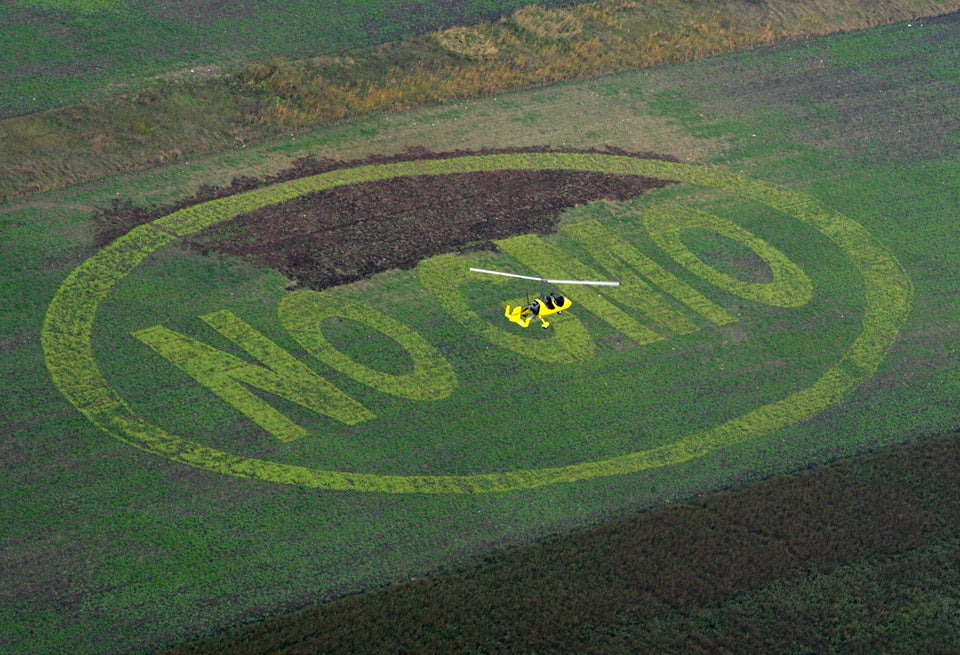 GMO Protests
Popular in the Community