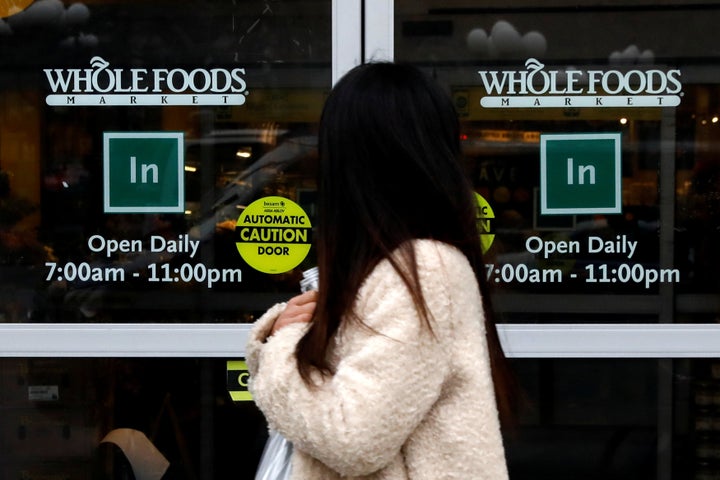 The change is inspired by a continued drop in sales growth. One of the reasons sales are hurting is because other grocery chains are upping their organic options, cutting into Whole Foods' market. Another reason is because of the way the chain operates.
Whole Foods Market, unlike some other national grocers, operates regionally. Rather than centralize its products for purchase and distribution in one location, it works out of 11 U.S. regions.
The regional approach makes it easier for Whole Foods to stock its shelves with local organic produce, locally-made food products and lots of options ― one of the major reasons people like Whole Foods. A Whole Foods can carry anywhere between 35,000 to 52,000 products on its shelves.
On the downside, it makes it harder for bigger brands to develop a nationwide strategy. And it also makes products more expensive.
Former Target executive Don Clark is leading the move to centralized purchasing. But what will the change mean for customers, one quarter of whom go to Whole Foods specifically for their unique products?
It could mean a more limited selection of products. This strategy is already evident in Whole Foods 365 stores, which only stock around 7,000 products. Smaller brands also worry that this change in operations could make it even harder than it already is to get on shelves.
Whole Foods chief executive John Mackey assures that the Whole Foods culture will still remain unique, but feels they have to incorporate successful strategies that other groceries use. Mackey told The Wallstreet Journal, "We think there are tremendous savings we can have that we can pass on to our customers with lower prices." Only time will tell.